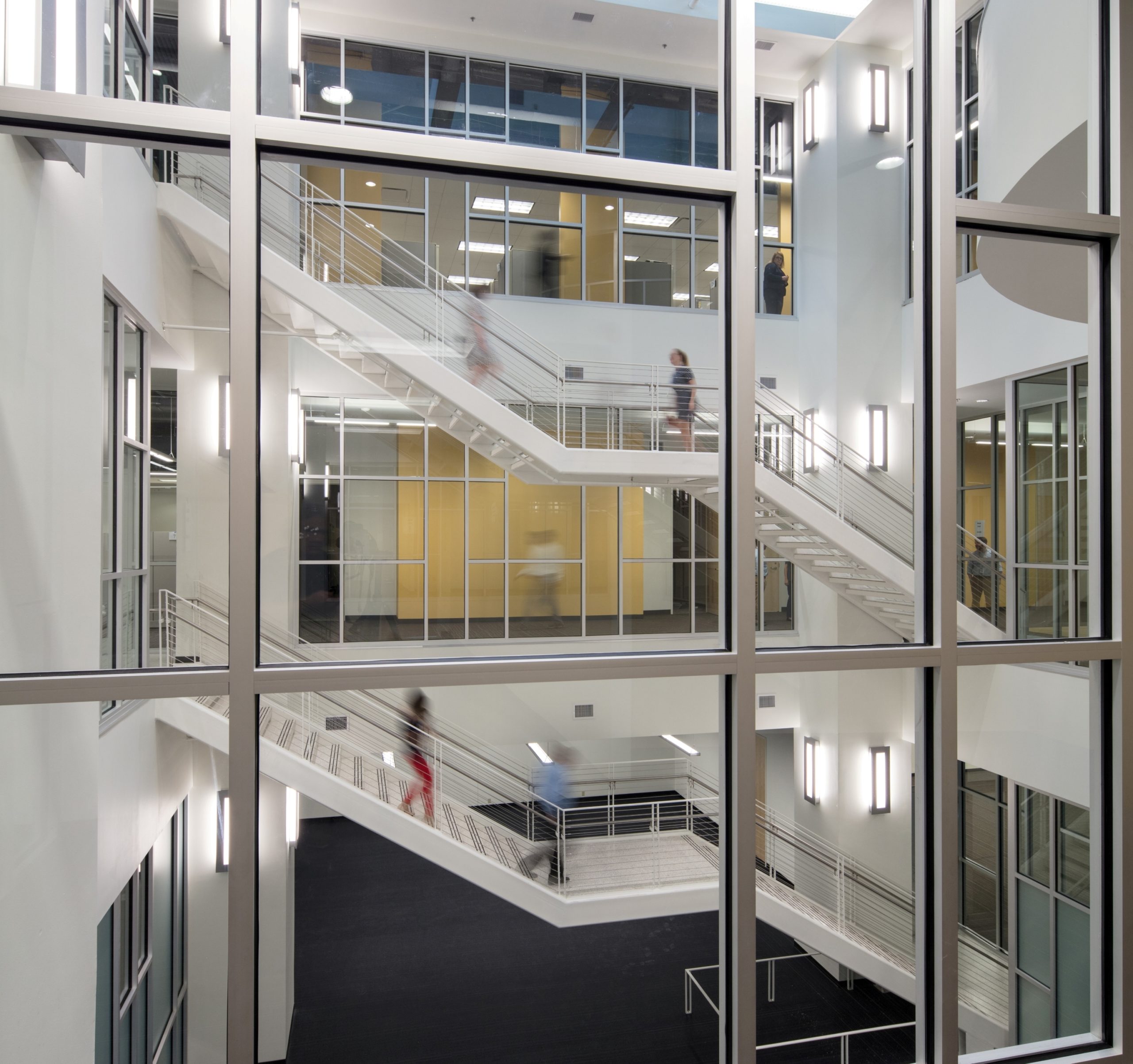 1400 Poydras Interior Tenant Build-Out
This interior build-out of an 80,000-square foot tenant space spanned 3 floors. The building was originally a major department store, then was a make-shift medical clinic following Hurricane Katrina. The interior was gutted and rebuilt to house office space for 500 Ochsner employees. Because the building was originally designed as a department store, there were very few exterior windows. An atrium with clerestory glass was created in the center of the space to provide a natural light well. A monumental stair was designed to replace the previous department store escalators. Because this stair spanned 3 floors, code required that it be enclosed.
An interior storefront enclosure was designed to meet code requirements while still allowing natural light to flow into the office space on each floor. All offices are kept off the exterior windows, allowing collaborative areas and open offices to take advantage of the natural light from those exterior windows. All offices have clerestory windows to allow for borrowed light. The open office floor plan is dense to fit the client's required number of employees into the space. Light finishes were used on systems furniture and interior walls to give the space an airy feel. Small breakout rooms are provided throughout the space to allow employees areas for private phone calls or focused work. Several conference rooms and training rooms are dispersed throughout the 3 floors to accommodate the client's heavy meeting schedule. H/S also handled all FF&E selections and served as the move coordinator for the 10-phase project.