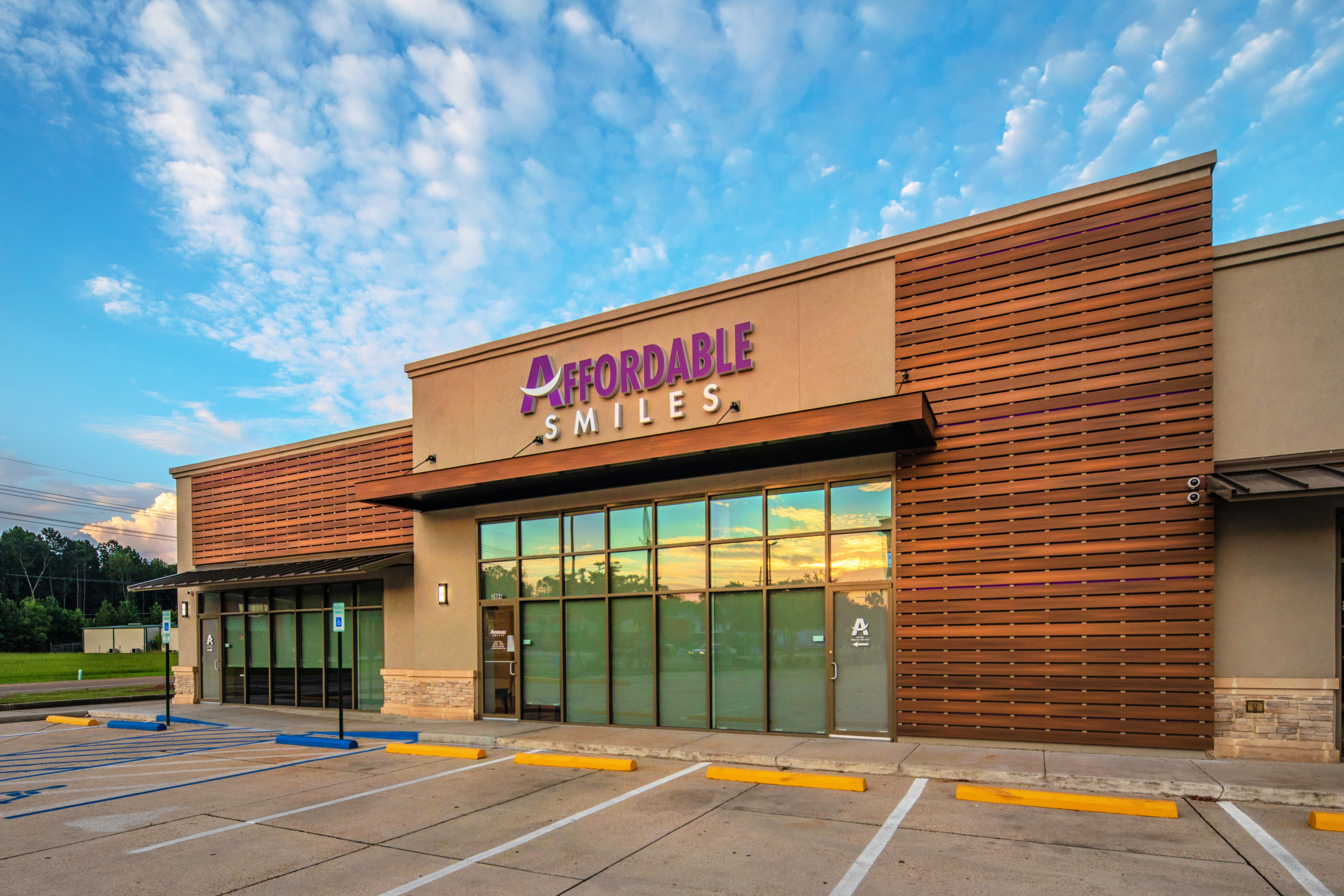 Affordable Smiles Hammond
The project utilized a 4,020 sq. ft. retail tenant space within an existing strip-center metal building in a transformative way to create a new comprehensive care dental clinic. The exterior façade was completely restored and renovated to provide a fresh look that met the clinic's brand standards cost-effectively. The existing building envelope contained numerous problems with water intrusion and deterioration. The design team provided a completely new waterproofing system while repairing and replacing a majority of the stucco and sheathing.
Additionally, a new LED-backlit rainscreen system was installed in strategic locations to complete the transformation. The interior design was a collaboration with the owner's interior designers. The focus of the interiors was on brand imaging, surface durability, and way-finding. H/S Architects was part of a design-build team with Regal Construction from Laplace, La. for the renovation.