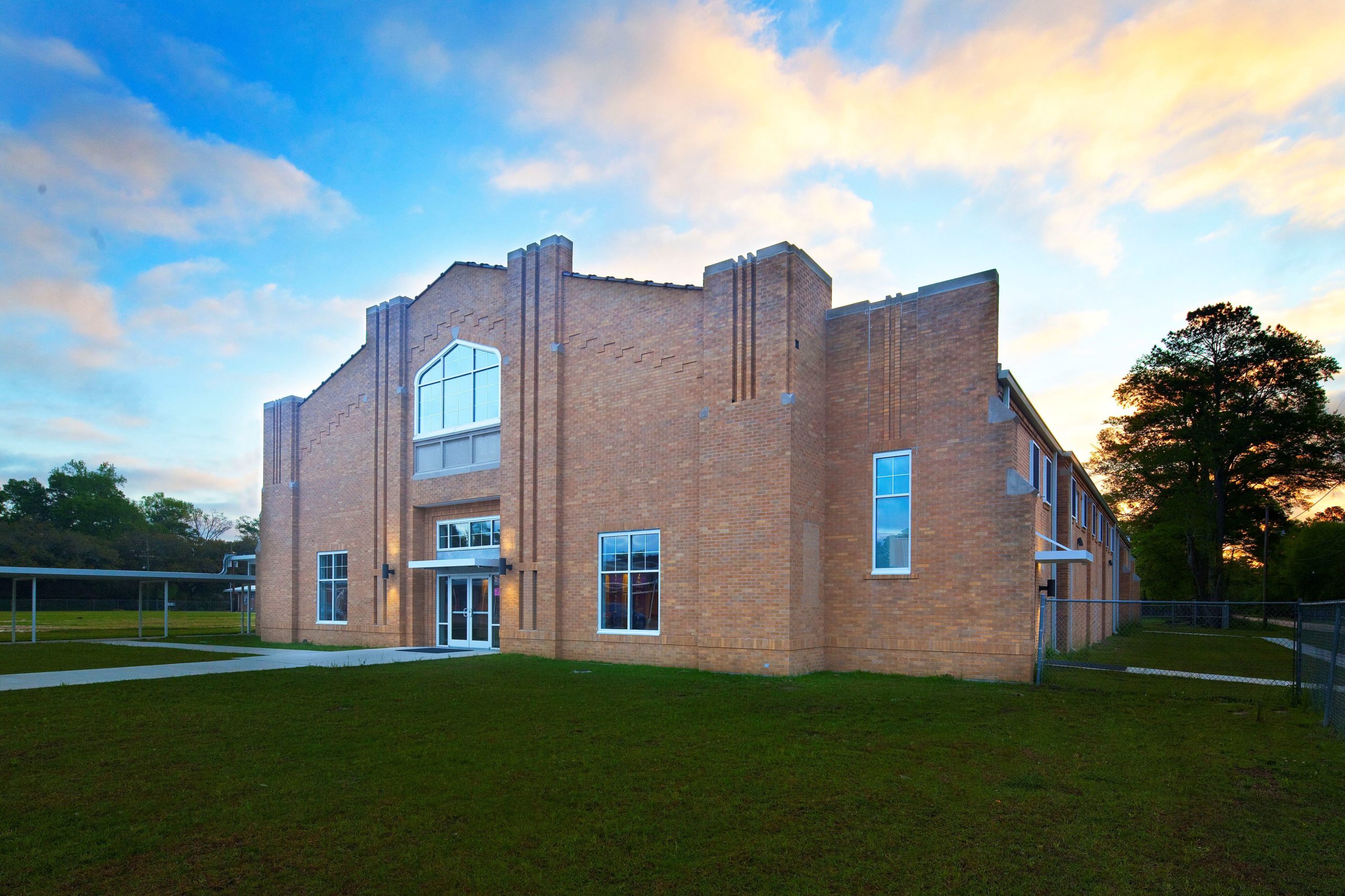 Amite High School Gymnasium Renovation
The historic gymnasium, originally built in the 1930's, had seen a lot of use over the past 80 years. Despite the numerous achievements of state championships & accolades, the facilities had seen better days. The building had endured several renovations, including many of the original historic windows being infilled with masonry. Although the seating capacity was large, the locker rooms and support facilities located beneath the seats were inadequate and the seating was not ADA accessible.
The H/S team proposed a radical solution which involved the removal of all the existing seating and the replacement of new retractable bleachers. New locker rooms and support facilities were provided in an addition to the rear of the gym. The original wood floor was replaced with a new high-performance wood athletic floor system and all the lighting and mechanical systems were replaced. In addition to the improvements to the interior, the exterior was also restored to its original condition. Original openings, that had since been closed in, were restored with new windows to match the original.