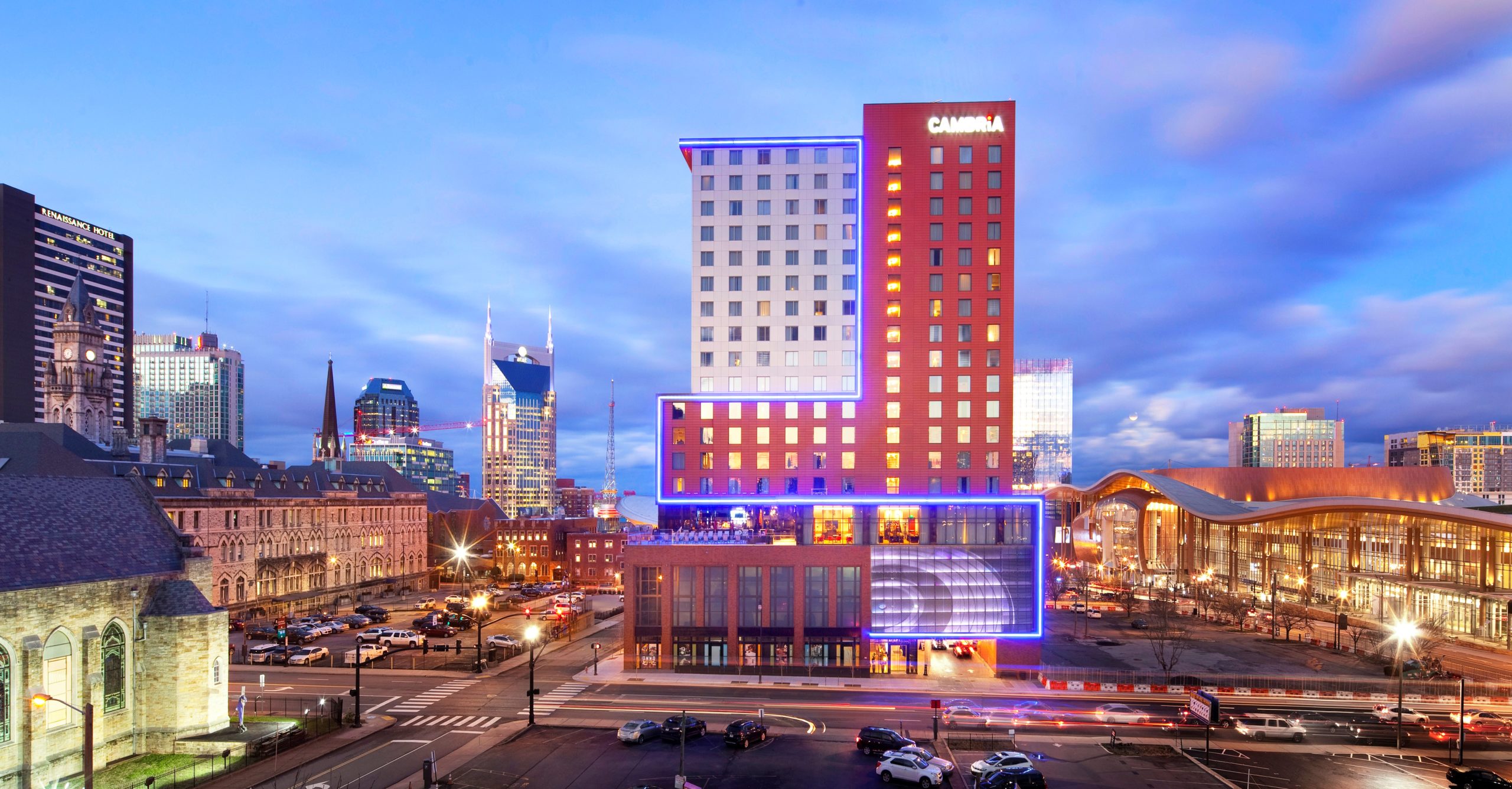 Cambria Hotel Nashville
Located in the heart of the SoBro District, the new Cambria Hotel Nashville is within walking distance of the Convention Center, Bridgestone Arena, the Country Music Hall of Fame, and the honky-tonks of Broadway. This flagship property is the first Cambria in the Nashville market and among the largest in the chain.
The building design includes a five-story base containing four levels of parking, building services, and a white-box space for a future restaurant tenant on the ground floor. The hotel lobby is located on the fifth level, along with 5,000 sq. ft. of meeting space, a fitness center, a hotel restaurant/bar with a stage for live performances, and a barista bar. The fifth floor also includes an outdoor pool deck and bar that can be opened entirely to the restaurant, creating a flexible, indoor/outdoor gathering space. A stepped tower rises an additional fourteen stories and contains 255 guest rooms and suites. As a nod to the historic Nashville commercial architecture and the site's previous industrial nature, the base of the building is clad in traditional brick and steel-framed doors and windows. Above the podium, the design takes on a more contemporary and distinctive look with metal panel and terra cotta cladding and dynamic lighting that helps define the building on the rapidly changing Nashville skyline.