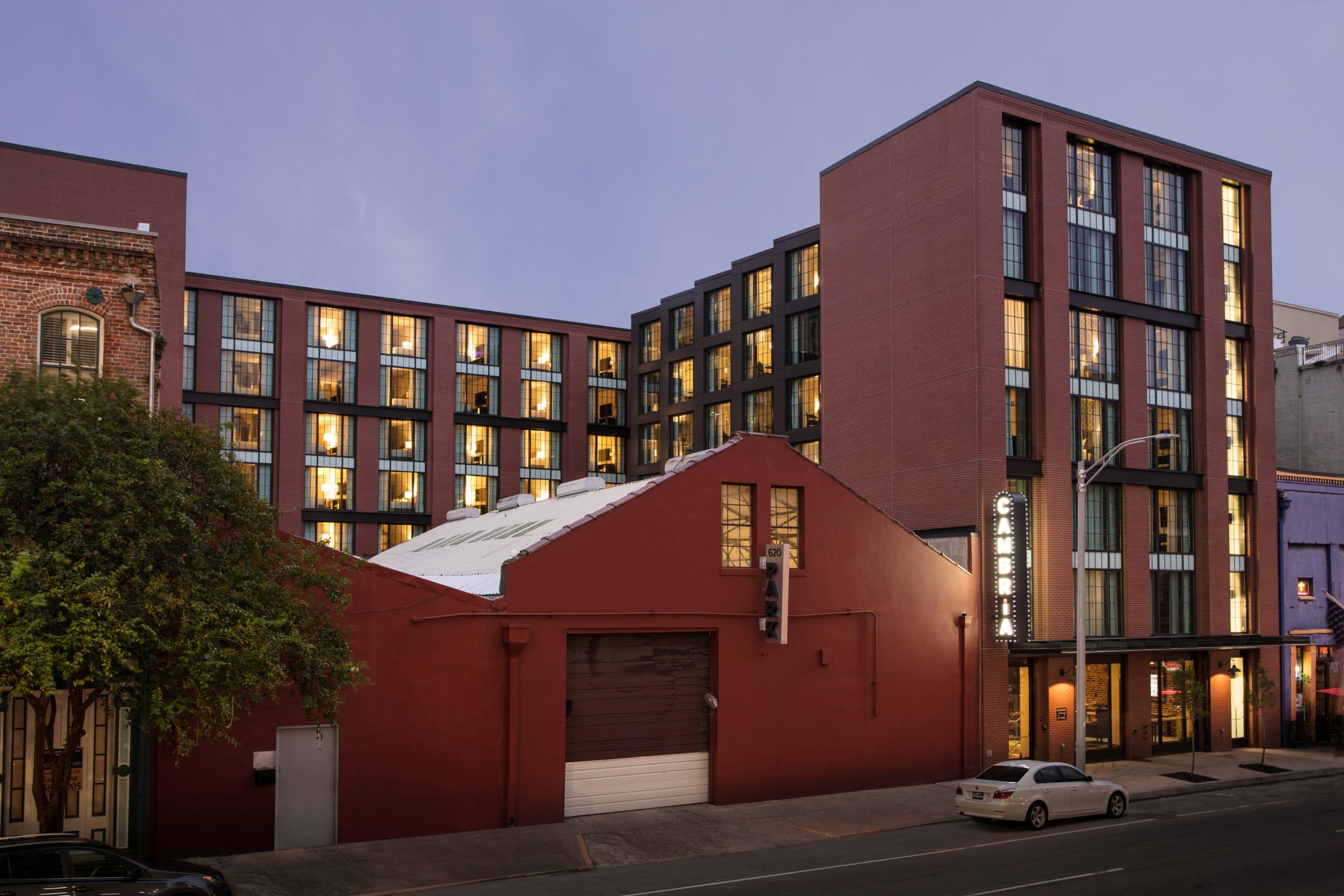 Cambria Hotel New Orleans
The new Cambria Hotel New Orleans sits comfortably in its vibrant warehouse district neighborhood, surrounded by a mix of historic buildings, converted warehouses, and modern commercial and residential structures. With a clear vision of the site's potential and a creative approach to design and construction challenges, owner Fillmore Hospitality worked with Holly & Smith Architects to transform this former parking lot into a beautiful and functional full-service hotel, a hospitable and neighborly addition to the streetscape.
This new Cambria Hotel is the first outlet of the upscale brand in the Crescent City. The 162 room hotel was designed to fit into its historic context, and respect the textures, rhythms, and massing of the neighboring buildings while reflecting the dynamic energy of its rapidly changing neighborhood. A simple palette of brick, steel, and glass rendered in a contemporary manner gives the structure a timeless but distinctive appearance. An irregularly shaped lot and a height limit of only 65' posed considerable challenges to the design team, and required innovative and creative design solutions.