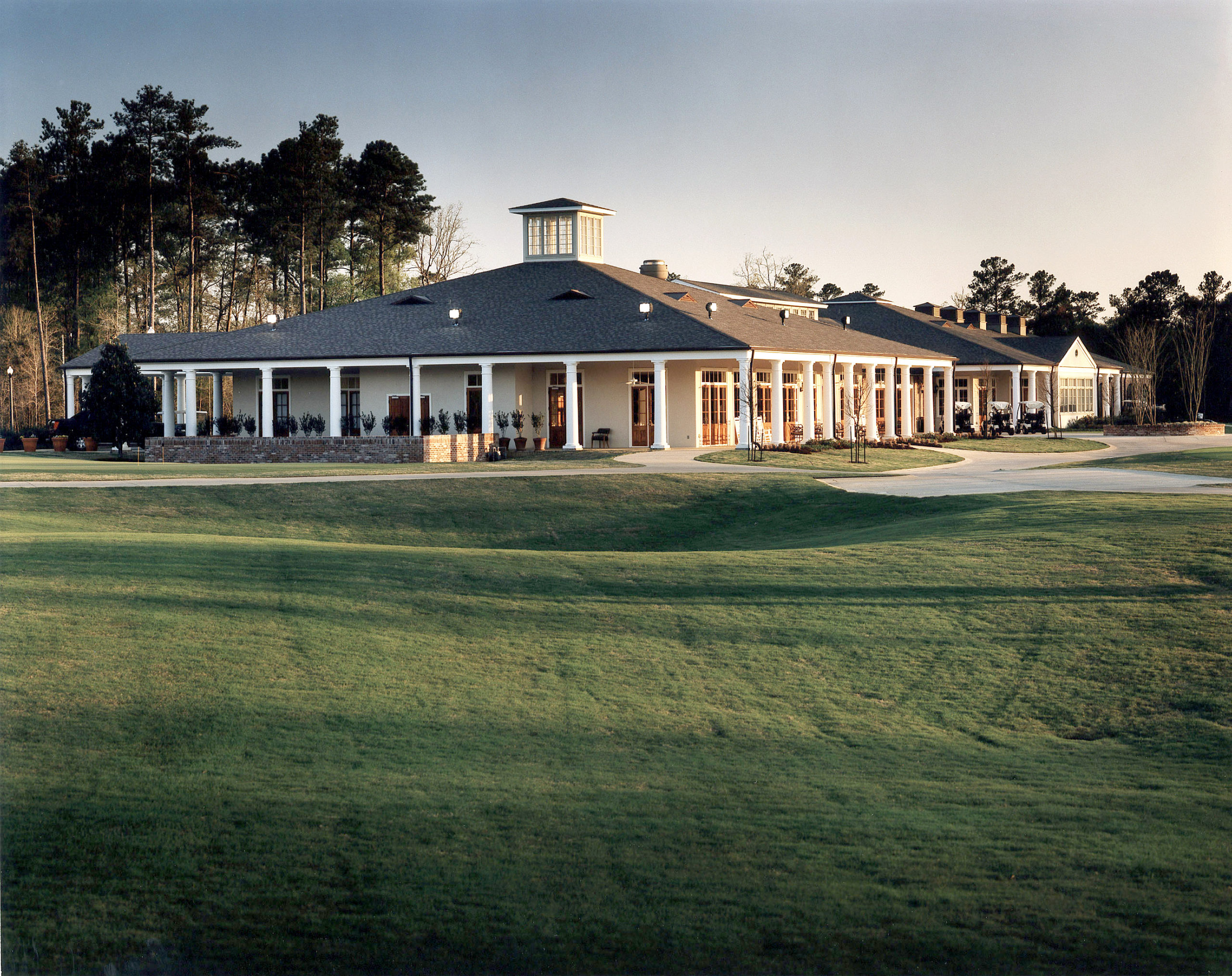 Carter Plantation Clubhouse
The Carter Plantation golf course clubhouse is a 79,000 sq. ft. facility in Springfield, Louisiana. The clubhouse, also known as the "Pavilion," is designed as two distinct areas separated by a 3700 sq. ft. breezeway porte-cochere. This open air space can be used for corporate and social functions of many kinds, from banquets and receptions to larger conferences and seminars. For smaller events, in addition to a traditional conference room, other areas of The Pavilion may be adapted to satisfy meeting or entertaining needs. The northern portion of the building on the breezeway's right holds the administrative office, the banquet-style dining hall, and a full kitchen and bar. The entire area is surrounded by a 12′ deep veranda porch which provides casual seating and views onto the stunning golf course landscape. The southern portion of the building (to the left of the breezeway) houses the pro shop, locker rooms, maintenance facilities, and the cart barn.
The design of the Pavilion evokes a sense of southern hospitality ingrained in the area and tradition of the original Carter Plantation. This historical plantation dated to a Spanish land grant in 1804 and was at one time a working plantation of Cyprus, Pine, and Citrus.