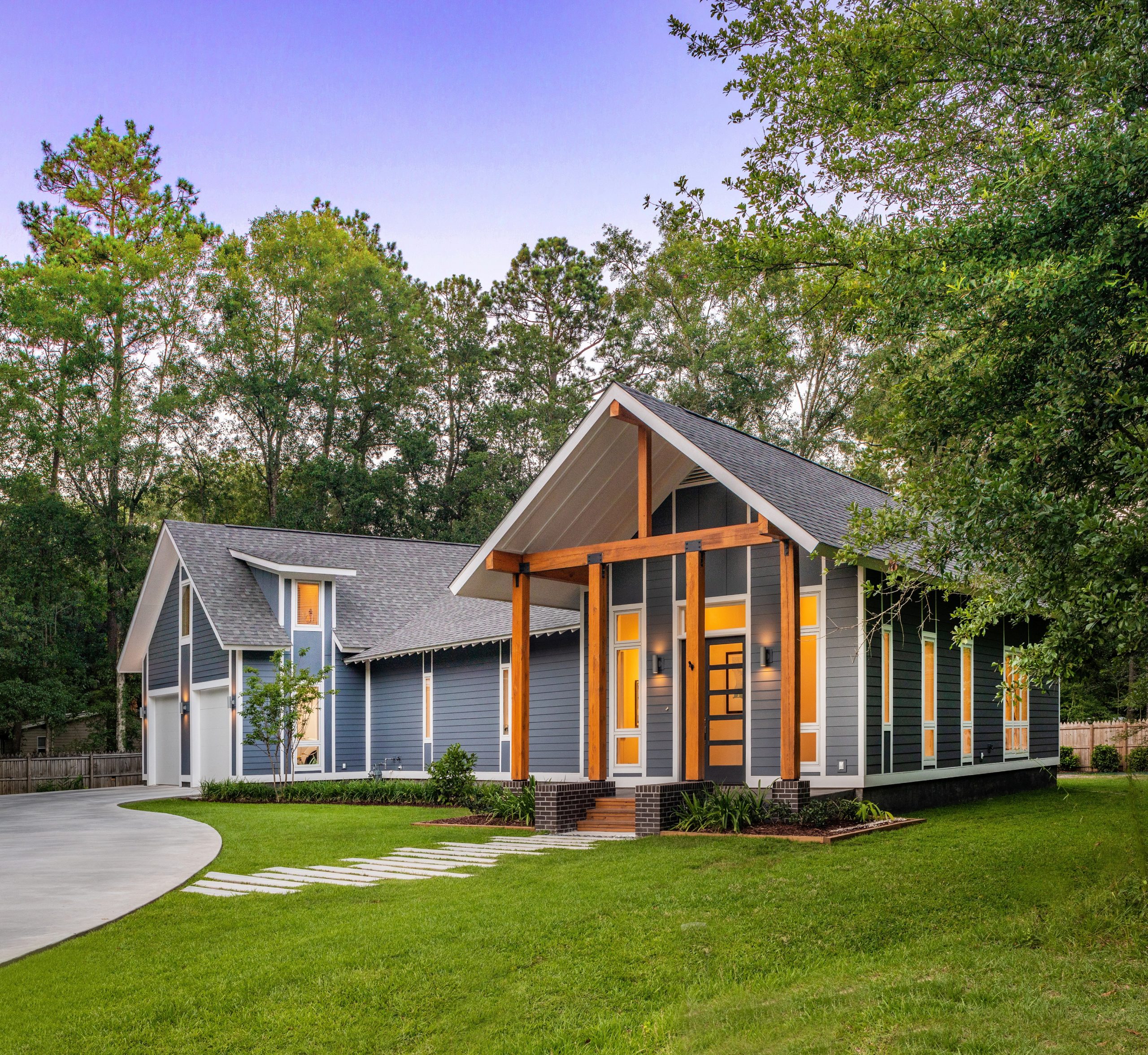 Faulk Residence
The Faulk Residence is situated on an approximately 1/3 acre wedge-shaped site in one of Hammond, Louisiana's more contemporary neighborhoods. The design responds to the vernacular architecture of south Louisiana, integrating modern approaches with traditional forms. The residence is divided into two main pods incorporating the private and public areas, connected by a central spine that provides the home's primary circulation and work areas. Because of its central role as the hub of family life, the kitchen was positioned along the home's spine and opened to the dining and living areas that compose the public areas of the home. The kitchen is bordered by a wall of windows overlooking a linear porch that both shades this area of the house from direct sunlight and maximizes views to the rear yard.
The public space pod was angled to parallel the southern property line to efficiently use the site and maximize future green space and garden areas.
Large windows and a minimal color pallet maximize natural daylight throughout the residence, which reduces the dependence on artificial light sources.
The private area includes a master suite on the first floor. Bedrooms for the Faulks' two children and a shared common room are located on the second floor.
Future outdoor living space is planned to extend from the rear porch.