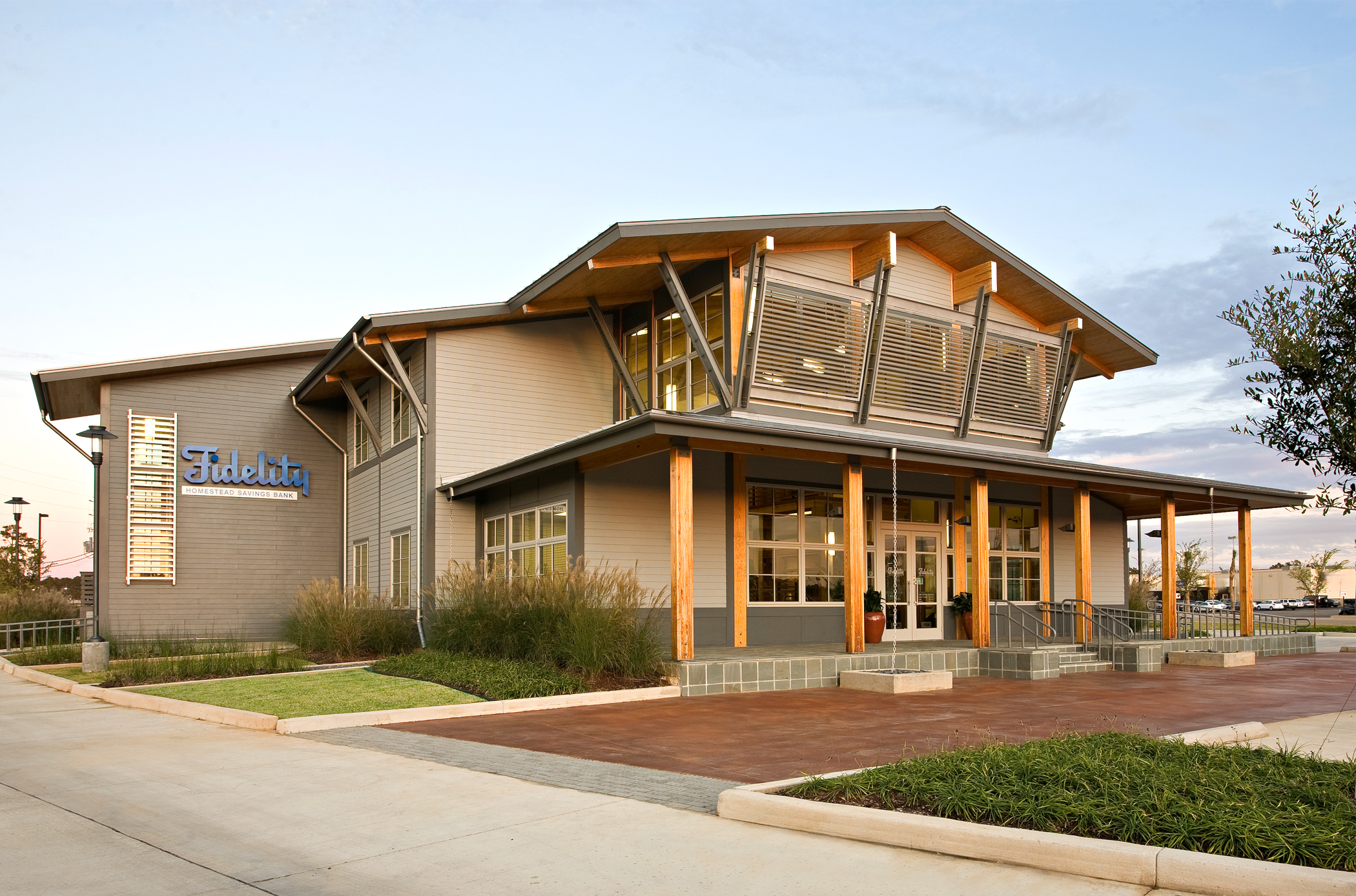 Fidelity Homestead Bank
On the heels of hurricane Katrina, Fidelity Homestead was looking to establish a presence in Hammond, Louisiana. This new branch was envisioned as a flagship location, with spaces programmed for the potential temporary relocation of personnel from New Orleans in the event of disaster.
The form of the building takes on a residential quality, inspired by the core mission of the client: assisting individuals in obtaining and financing a home. It is further influenced by the historic Hammond neighborhood of the Iowa District, filled with traditional, Louisiana vernacular residences. These influences are combined with the specific, programmatic needs of the client to create a highly functional and distinctive facility.