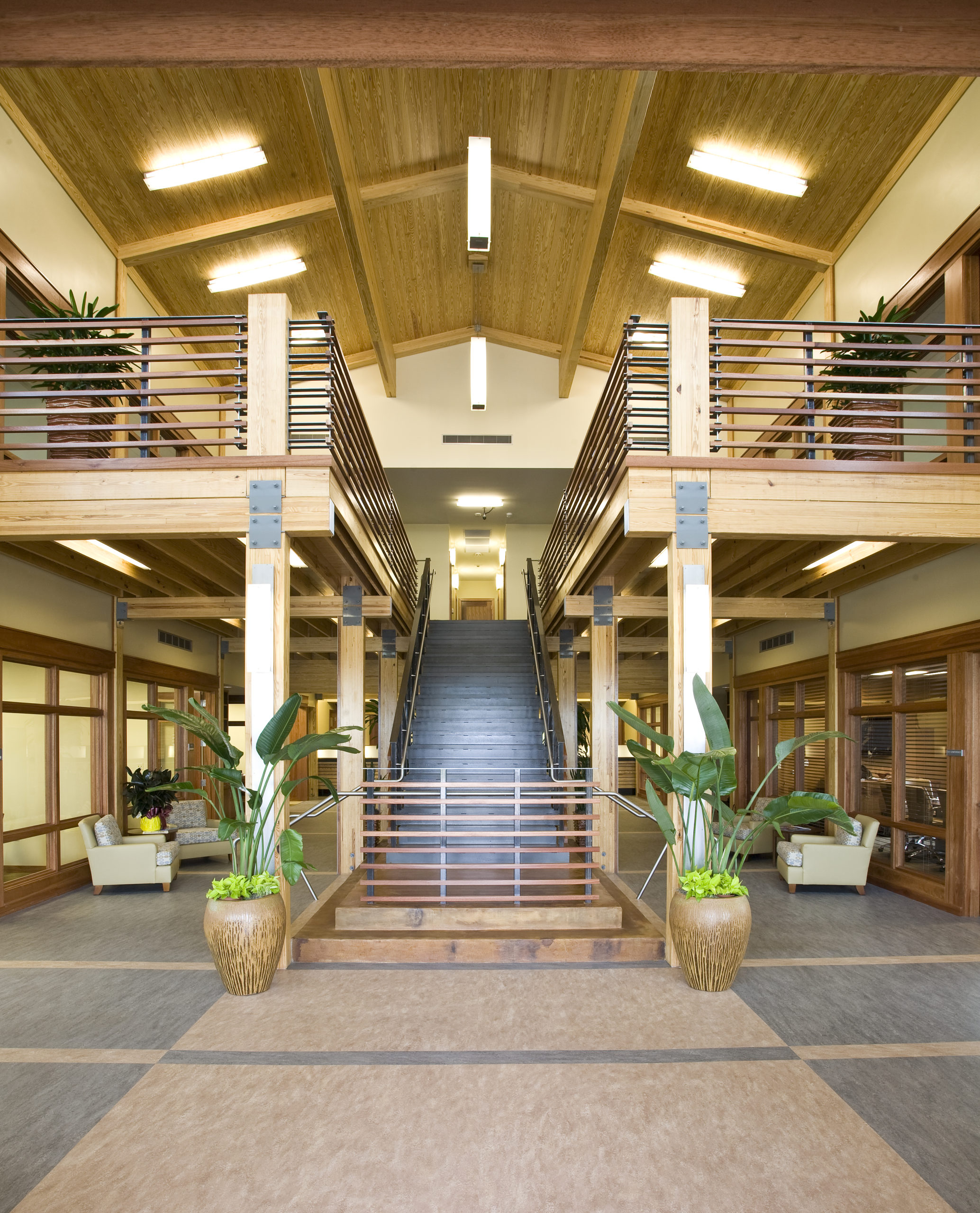 Fidelity Homestead Bank Interiors
On the heels of hurricane Katrina, Fidelity Homestead was looking to establish a presence in Hammond, Louisiana. This new branch was envisioned as a flagship location, with spaces programmed for the potential temporary relocation of personnel from New Orleans in the event of disaster.
The concept of the building developed around the client's namesake as well as their primary business function. A study of the historical establishment of the city of Hammond reveals a strong development of traditional residential neighborhood districts. One district, known as the Iowa district was used as a vernacular backbone for the design of the bank.