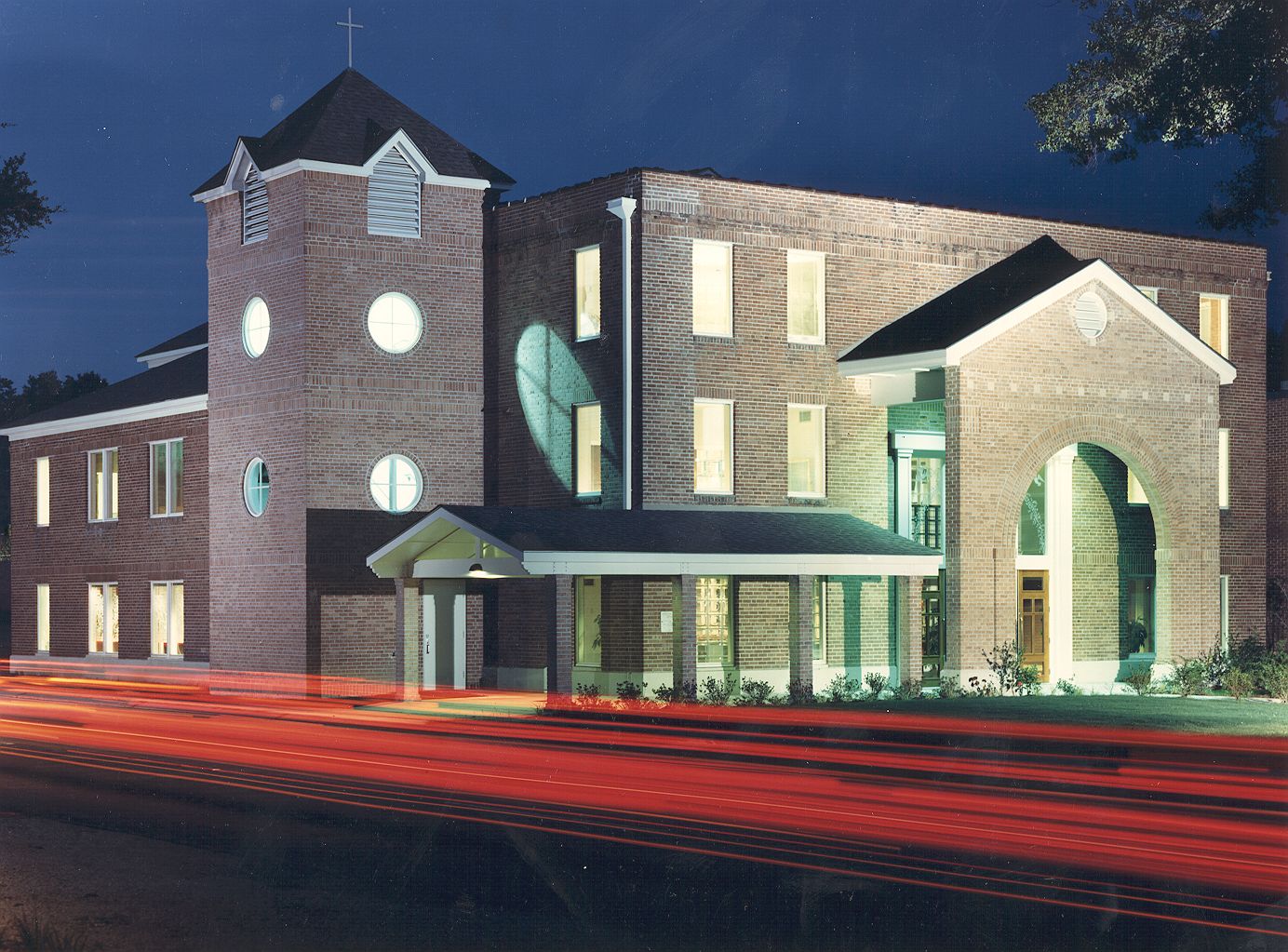 First Baptist Church
The congregation originally commissioned the architects to masterplan their facility and design a new sanctuary. After initial design studies were received, the Building Committee determined the cost of a new sanctuary to be prohibitive. The Committee also was somewhat perplexed as to what to do with their existing sanctuary facility, a second floor auditorium with an on-grade basement below.
A concept was developed to reuse the existing sanctuary building. The solution – reverse the main entry, locating it on the west facade, and removing the center of the second floor structure which placed the main sanctuary floor at the ground level. The remaining second floor became balcony space. A bell tower and new portico on the west facade created an inviting assembly of forms.