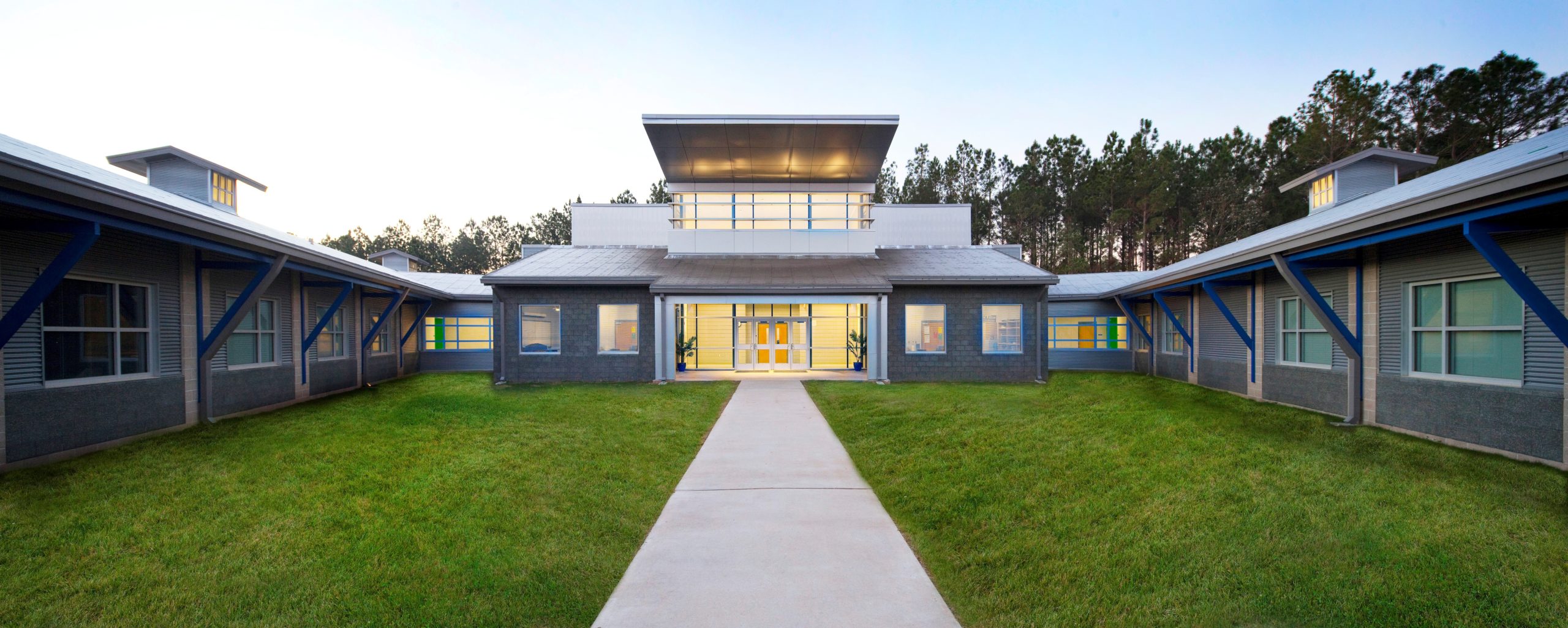 Fontainebleau Jr. High Classroom Replacement
Phase I consisted of the demolition of two portable classroom wings and replacing them with two permanent structures tied into existing, head-end structures. The new buildings, totaling over 13,400 square feet, are clad in a combination ground face concrete block and prefinished metal panels. A series of aluminum outriggers supports the deep roof overhangs around each building's perimeter, while multiple skylights and cuplolas provide multitudes of soft, natural sunlight throughout each building.
Phase II consisted of the demolition of five existing portable classroom buildings and construction of 50,000 s.f. of new permanent classroom and enrichment buildings. The new buildings interact with the existing head-in buildings and complete the campuses radial design.