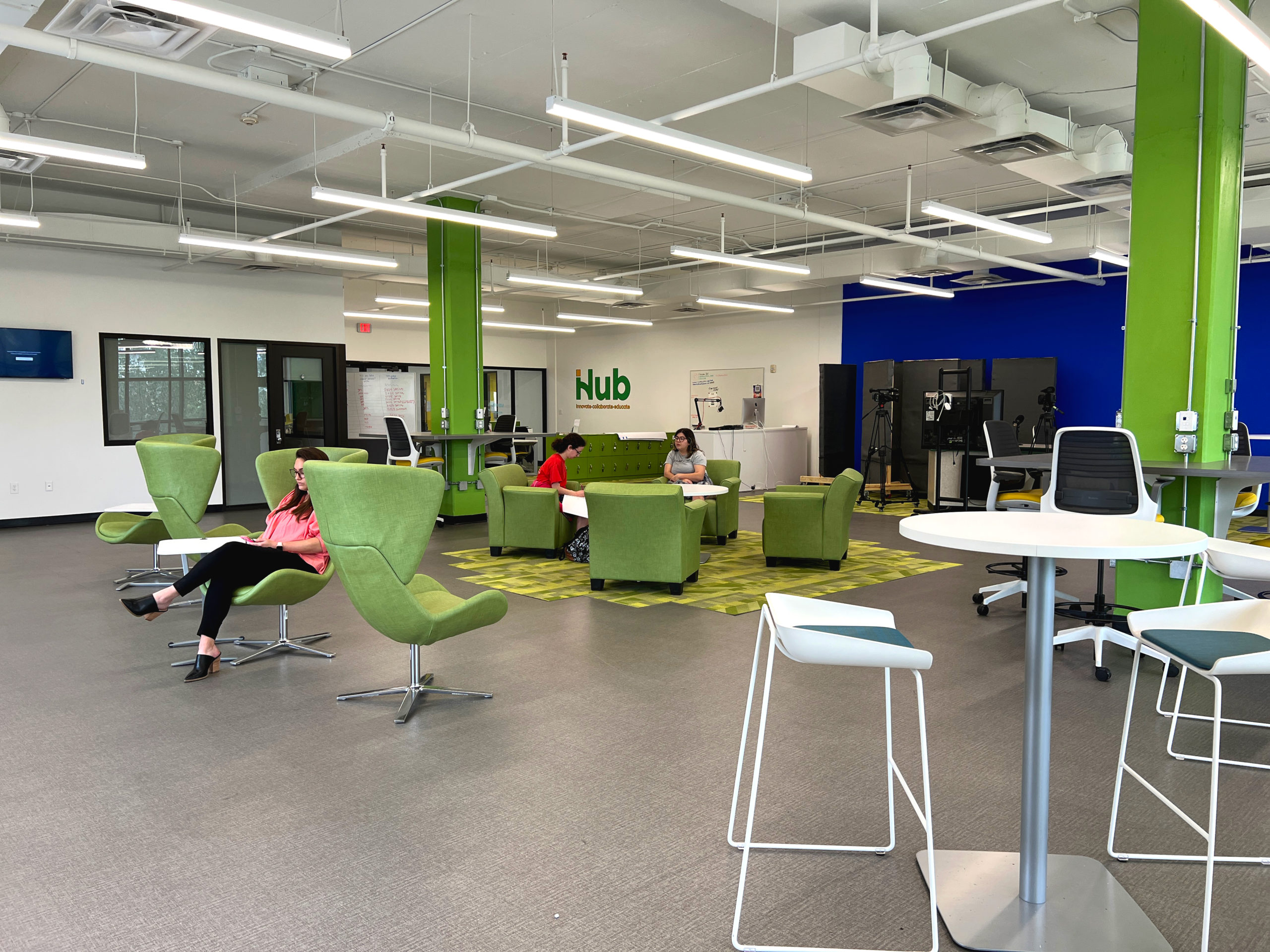 iHub at Southeastern Louisiana University
Southeastern Louisiana University desired to create an Innovation Hub within an underutilized space in its existing Library building. The goal of the Innovation Hub was to innovate, collaborate, and educate. The existing library stacks and study carrels were removed and replaced with modern, flexible furnishings that would allow the space to be used in a myriad of ways. The existing baffled ceiling and lighting were removed and replaced with a painted exposed structure and linear light fixtures for a more industrial feel. All walls were painted in crisp neutral white to allow for accents of bright green throughout the space. The existing carpet tile flooring was replaced with new LVT flooring and the purposeful placement of bright green/yellow area rugs. The renovated space allows for podcast broadcasting, news story broadcasting, training sessions, workshops, group collaboration, and many other innovative functions.
The iHub exists to serve the community of Southeastern Louisiana University in interdisciplinary collaboration and education, resulting in innovative synergies that directly impact not only the university community but the state as a whole. This is realized through dynamic programming that includes professional development workshops, conferences, and interdisciplinary projects. In addition, through collaborative partnerships with industry, the iHub seeks to harvest the university's intellectual capital in a way that brings economic benefits to all.