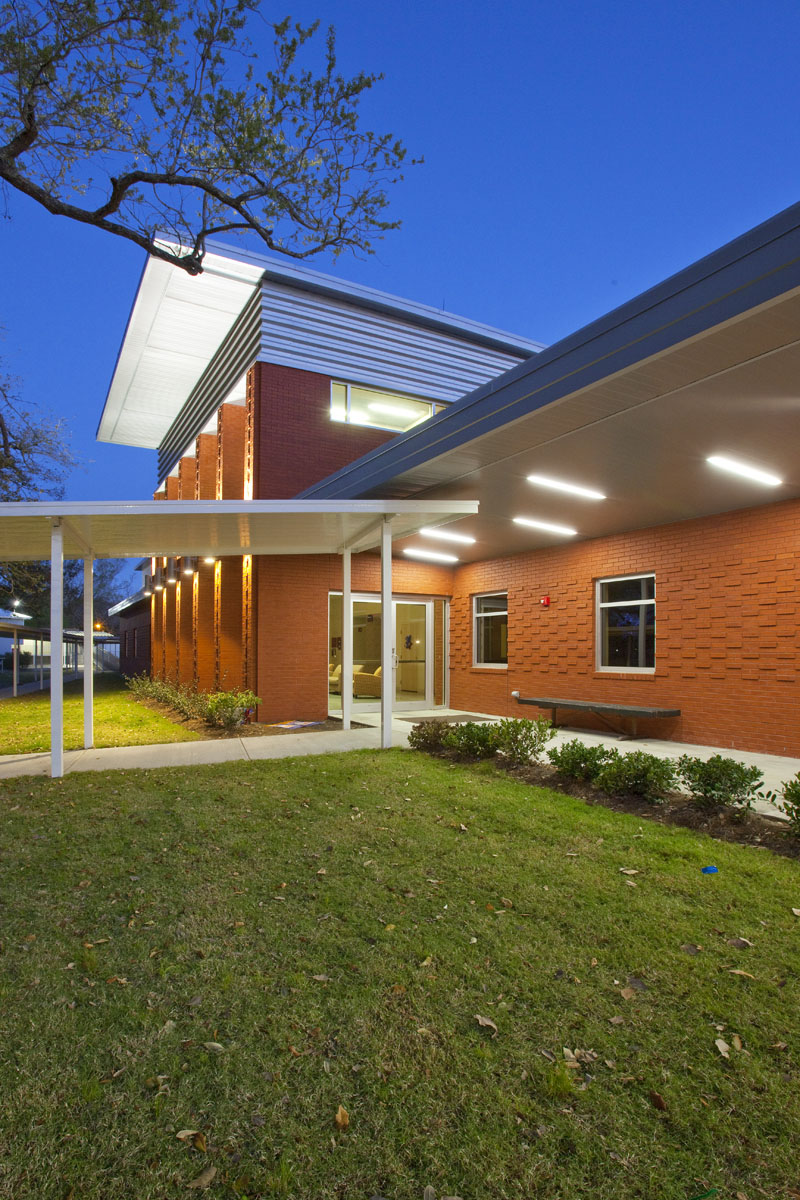 John Curtis Christian School Lower Education Complex
Construction was completed in January 2013 for the John Curtis Christian School – New Educational Complex located on the Lower School Campus in River Ridge, LA. The project serves as a replacement for two previously demolished original buildings, which were damaged during hurricanes Katrina and Gustov.
The new two story, 26,000 square foot facility offers 14 new classrooms to the campus, in addition to a new resource library, administration department, support space, kitchen and dining area. The new facility provides a state of the art teaching facility, geared to focus on the early education and developmental stages of John Curtis students, in addition to enhancing the schools visual presence and identity along Jefferson Highway.
The design for the new complex was provided by Holly and Smith Architects and is the culmination of several years of effort. Previous phases associated with this campus project involved the installation of modular classroom buildings, which were erected over the 2009 summer break.