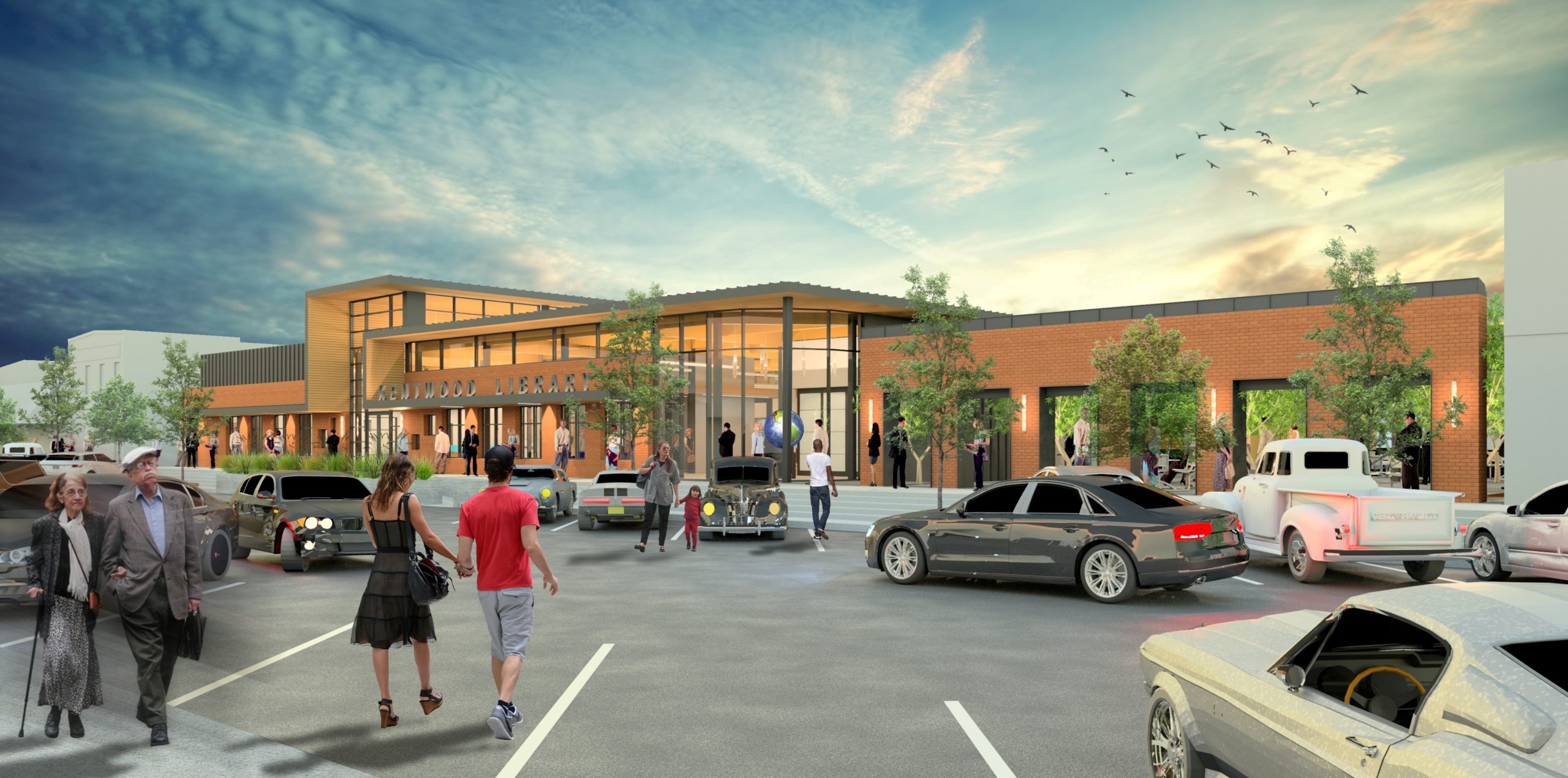 Kentwood Library Branch
The new library in the small town of Kentwood, Louisiana will be located in the heart of a once vibrant downtown. The library system was able to acquire a substantial amount of unused land via public & private donations. The insertion of such a facility within an area of town that has not seen much growth or development in decades will prove to be a bold and generous move by local officials. The project is expected to spark new development and life onto Avenue F; the historic "main street".
Although ample site is available, the one-story structure is positioned at the street front on the property line to reinforce and "heal" the vast void in the urban fabric. The main entry is positioned to allow passage through the building, via a lobby, to the rear plaza and outdoor movie theatre. The location of this axis lies on top of an original alley way which extends into the adjacent block north & south. A free-standing brick wall element continues the brick façade toward the east and gives partial enclosure to a public, decomposed granite plaza. The public spaces around the building will provide flexible bistro type seating and free wi-fi for the citizens of Kentwood. As a focal point in the street front façade, a full height curved glass curtain wall prominently displays a large multimedia omni-globe within.
The interior of the space will provide optimal flexibility. Various zones of the space, i.e. fiction, non-fiction, teen, & children's area, will be delineated only by fluctuated colors & finishes. A free-standing glass box will occupy center stage and will contain the technology center and two private study/meeting rooms. At the far east of the building, a 40-person capacity community meeting space contains large sliding and overhead doors connecting the room to the library spaces within and to the wi-fi plaza at the exterior. The service desk near the main entry is centrally located, thereby requiring minimal staffing for the facility.