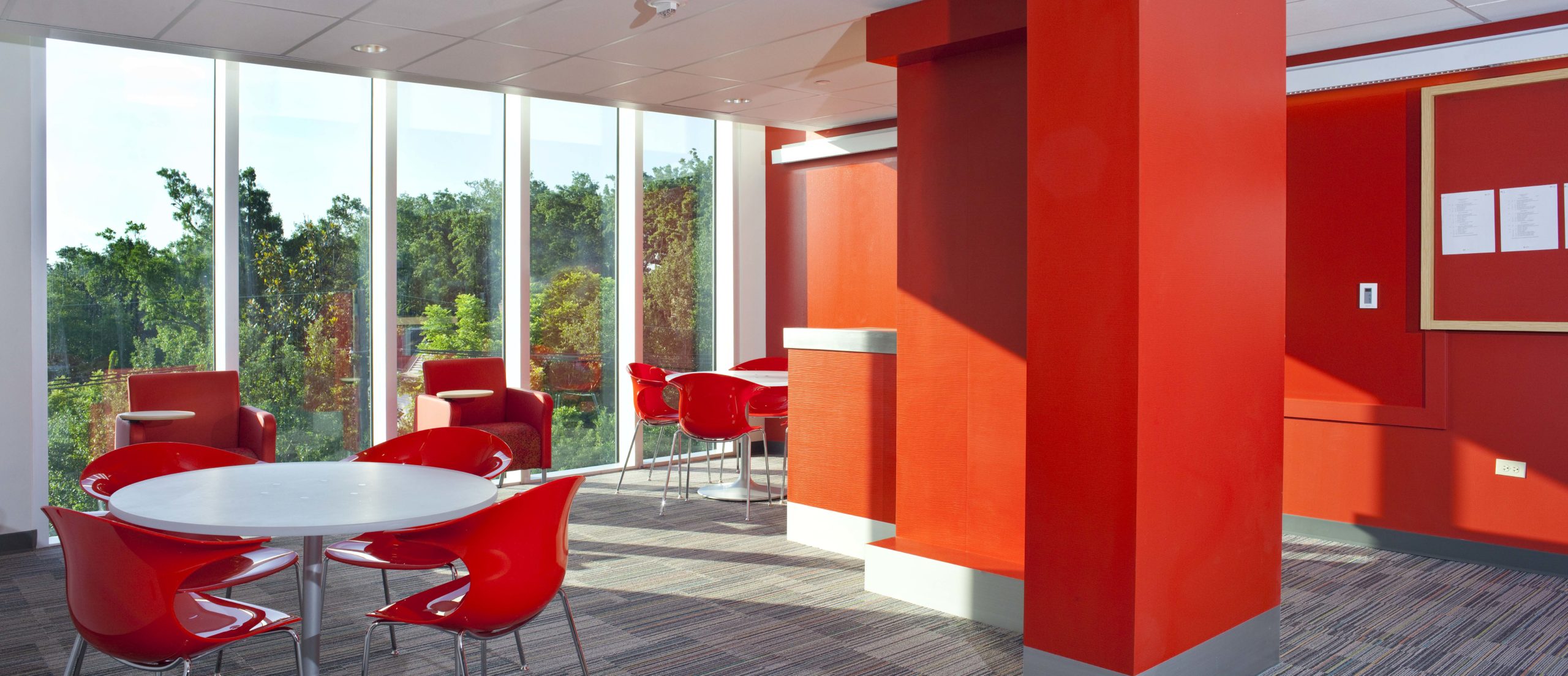 Loyola Monroe Hall Interiors
The existing building was a 1970's original (5) story construction, which housed the majority of Loyola's classroom space within 170,000 sq. ft. The building's program required a consolidation of the Math, Sciences, Performing, and Visual Arts to create a more collaborative learning environment. As a result, the spatial demand required an additional 100,000 sq. ft. of building area to be added to the existing footprint. Due to site constraints, the building was expanded vertically to include (2) additional floors and a roof-top utility penthouse and greenhouse.
The project scope's complexity included a renovation of all existing floors from top to bottom, which involved a complete replacement of all mechanical, electrical, plumbing, and special systems. All new vertical transportation and egress were provided, including total replacement of the exterior façade. The building was renovated over a duration of (5) years while maintaining full occupancy throughout the demolition and construction for the Academic Schedule. This project was a joint venture between Holabird & Root and Holly & Smith Architects.