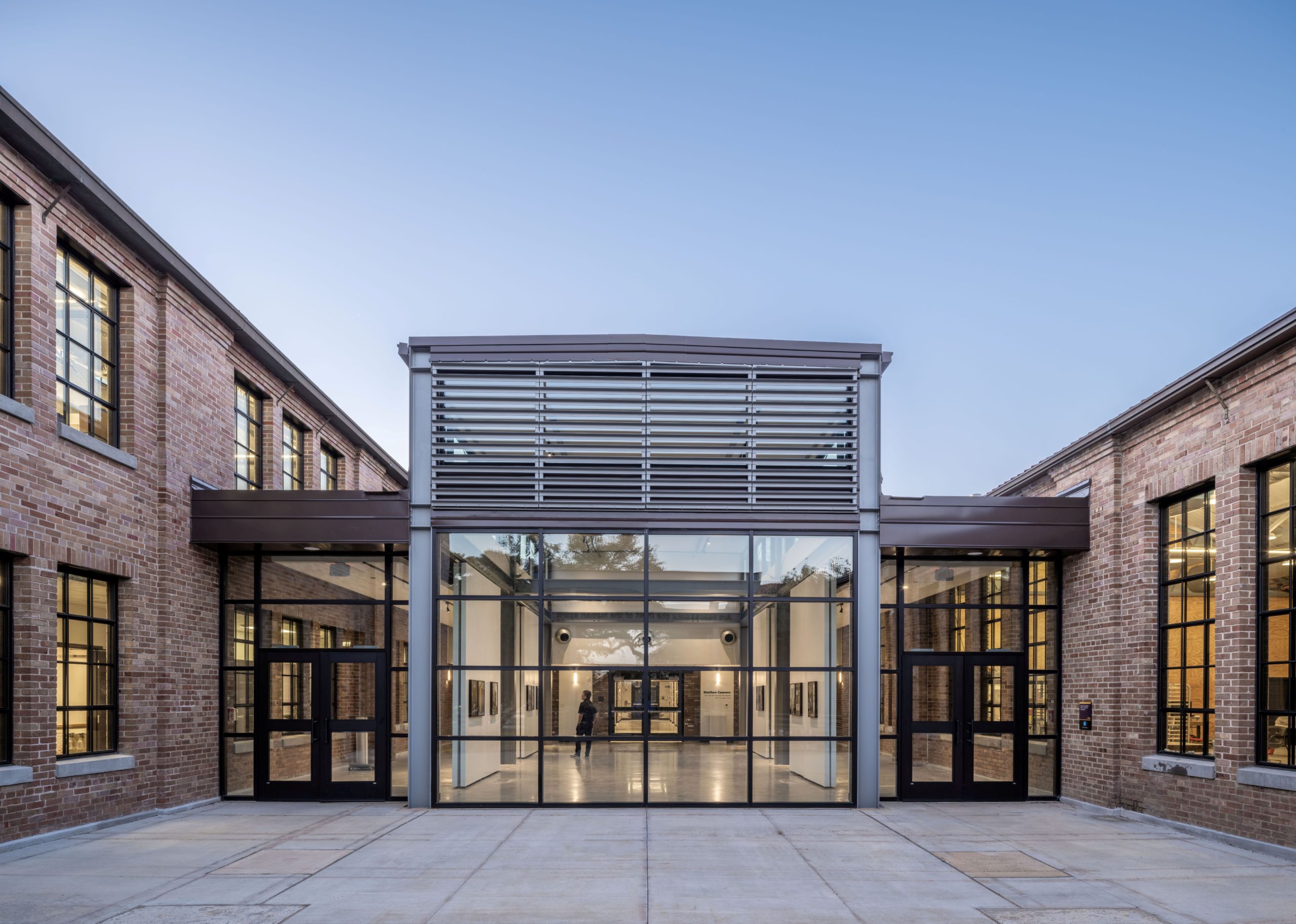 LSU Barnes Ogden Art and Design Complex
Originally built in 1926, the building housed engineering shops on the southern end of the historic quad, adjacent to the Mississippi River Escarpment. These shops were instrumental in constructing the first buildings on campus. As the campus engineering program expanded, the shops were no longer needed and were subsequently taken over by the art department. In a haphazard Bohemian style, the art department repurposed the space for various art disciplines.
The objective of the renovation was to restore the historic facade, adhering to preservation guidelines. The plan aimed to establish connectivity between the four wings. Many of the existing art studios and instructional spaces were updated and modernized, while department offices and restrooms were added. The interior retained an industrial look with exposed structural elements.
Historic research enabled analysis of the 1926 design documents and photos, allowing the recreation of windows and door openings to resemble the original aesthetic. The 1926 design had a one-story structure with basements beneath each of the four wings. In the 1960s, two wings were expanded with a second floor.
To comply with building codes and enhance accessibility, a bridge, elevator, and stairs were added to the wings. The sloped grade area between the wings became courtyards, with the gallery and new south entry as the central focal point.
The design embraced an industrial aesthetic, incorporating steel sections and angles for bridges and handrails. Wood elements and exposed concrete were strategically placed to serve as screens for courtyards and stairs, enhancing the overall visual appeal.