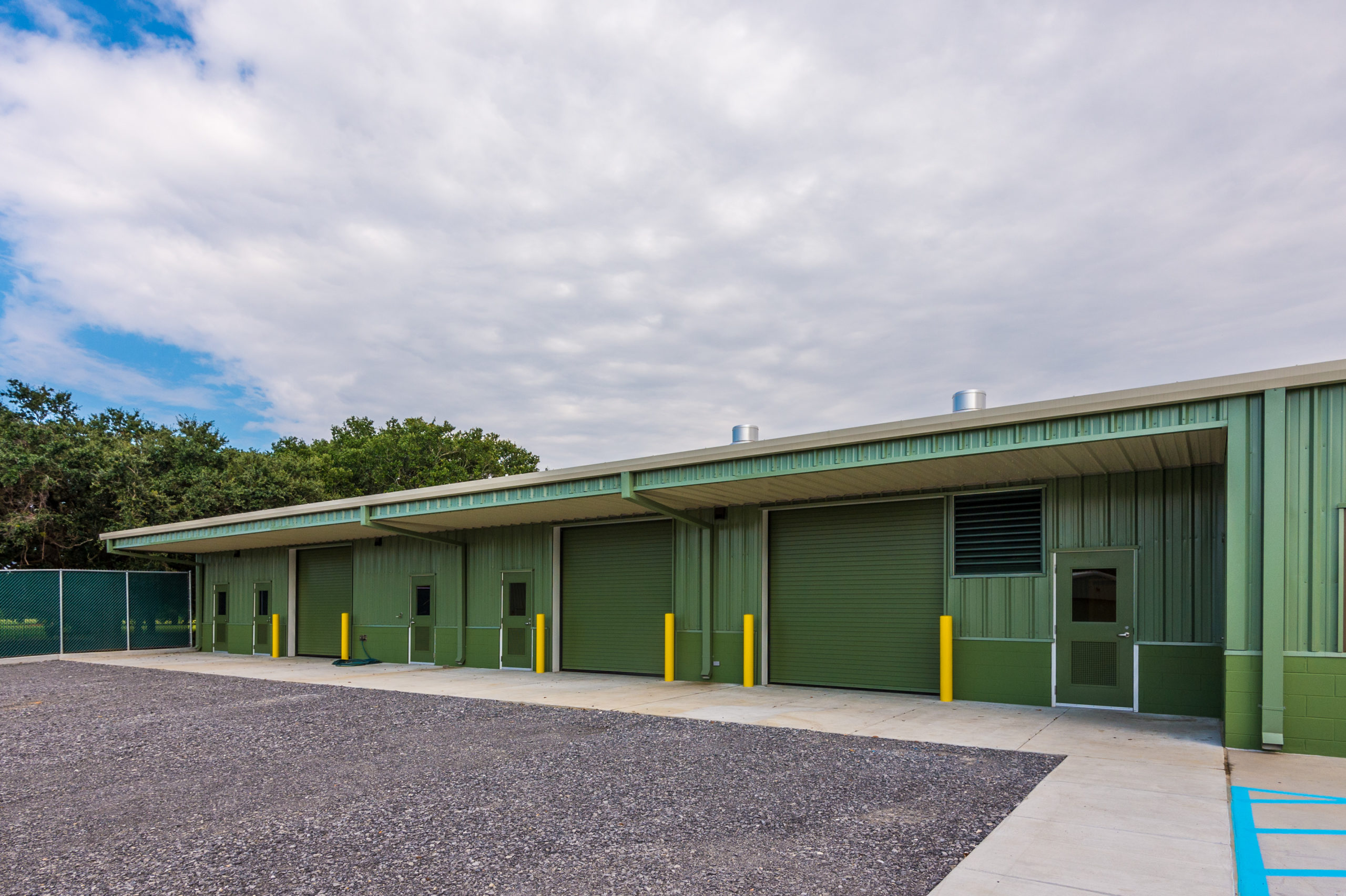 New Orleans City Park Golf Course Maintenance Buildings
Following the devastation of Hurricane Katrina, the entire City Park Golf Course campus was completely destroyed. As part of the park restoration and rehabilitation, the previous (3) courses of City Park were consolidated into (2) courses. In an effort to provide a draw for PGA Tournaments, the new design consisted of a Premier PGA Certified Course (South) and General Public Course (North). In addition, updates to the park included a new Clubhouse and Cart Barn.
Holly & Smith Architects, in a Design-Build delivery with F.H. Myers, provided the Design and Construction for the new Golf Course Maintenance Facilities. Buildings within this complex included: 1) The Maintenance Building, which provided (3) maintenance bays, lawn equipment storage, staff lockers, break room, restrooms, showers, and office administration areas; 2) Equipment and Fertilizer Storage Building; 3) Soil / Sand Storage Bins; 4) Equipment Fueling Station; 5) Equipment Wash Bays with sub-surface Environmental Protection; 6) The overall site development included Storm Water Management Retention per the City of New Orleans.
The Maintenance Facility opened to service the course in the summer of 2017 according to schedule and soon anticipates hosting the Zurich Classic.