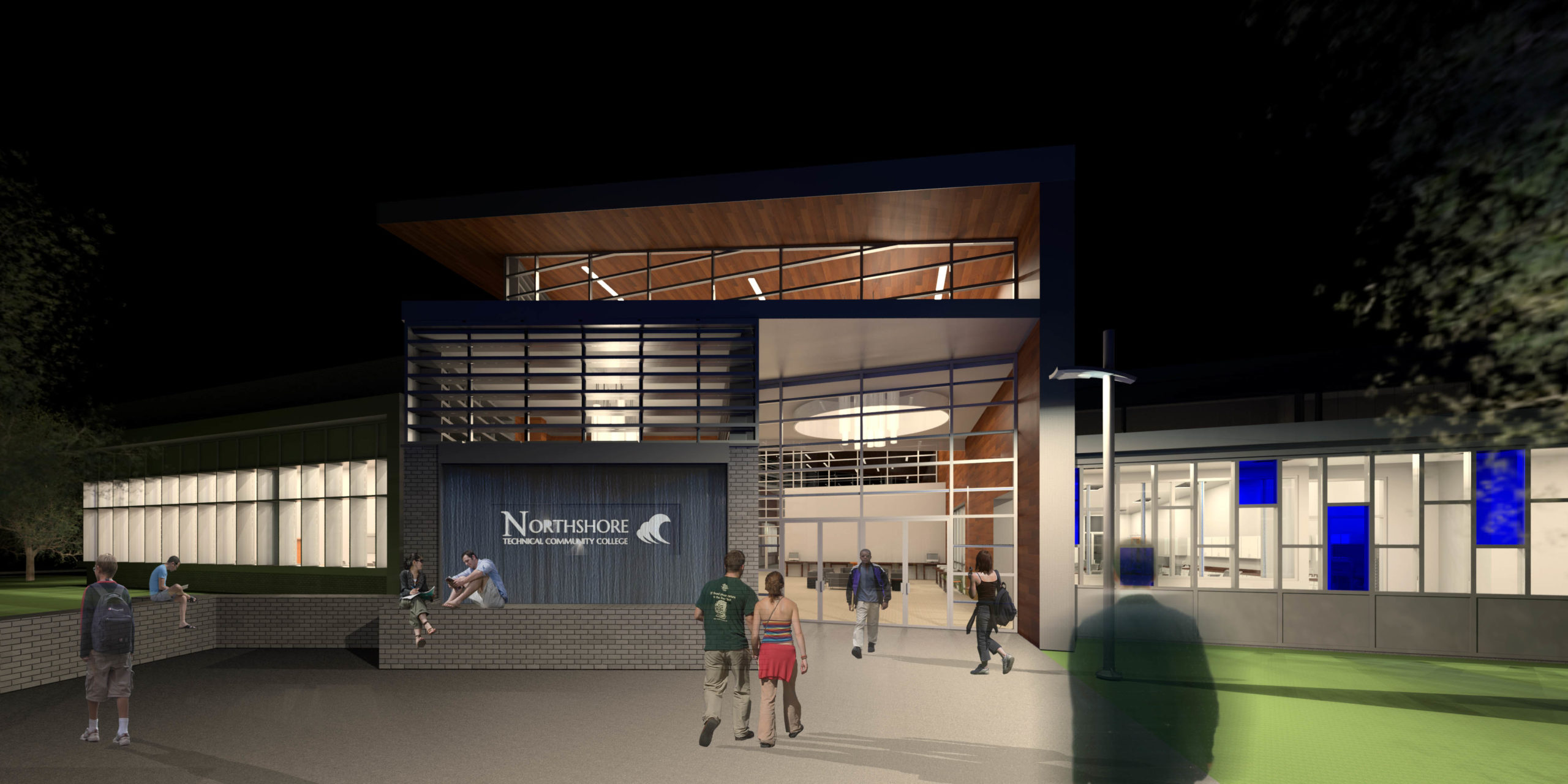 Northshore Technical Community College
H/S Architects prepared the bridging documents for this project. The new Northshore Technical Community College campus will focus primarily on Science, Technology, Engineering & Math. This facility will be called the STEM Center and will be located in a new development in Lacombe, Louisiana. Adjacent to the STEM Center will be the Advanced Technology Center, which is also part of NTCC. In addition to these NTCC facilities, the master planned development will also include other facilities such as a town center, offices, warehouses and housing developments, which will provide a collaboration between parish government, private companies, and individuals. The types of spaces included in the STEM Center include an administrative area, an open common space serving as a center for innovation, academic classrooms and laboratories, faculty offices, and flexible meeting spaces such as large meeting rooms that can be utilized to hold lectures, conferences, and other activities that support the STEM curriculum.
The STEM Center is a place to foster innovation, education, and technology in an academic environment. It serves as a place of gathering, study, research, active learning, and collaboration.