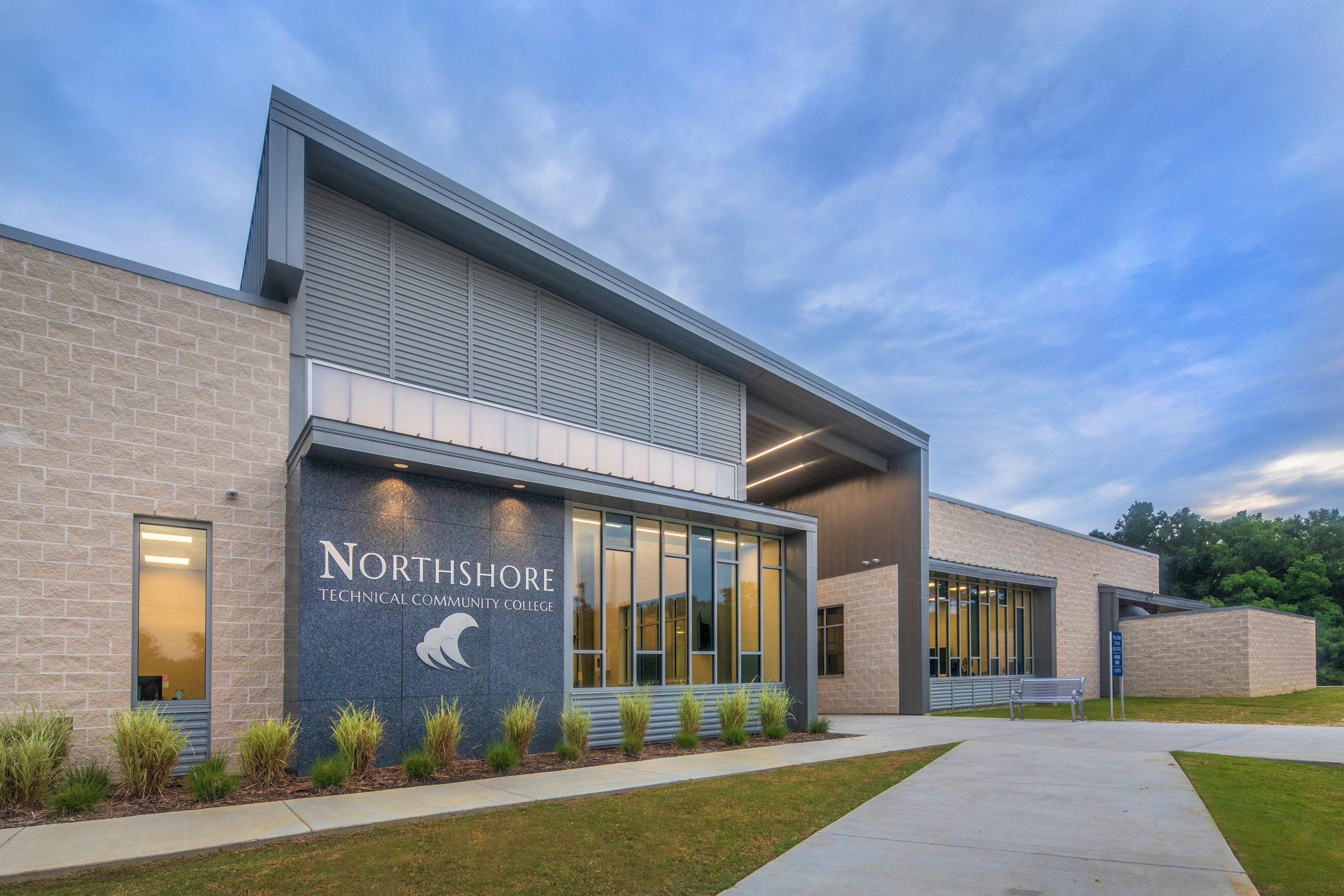 Northshore Technical Community College – Livingston Campus
The new facility was designed to accommodate specialized training for nursing, welding, advanced manufacturing, electrical systems, administrative, and faculty and support spaces. All these spaces are envisioned to support the Workforce Training Center mission of the Northshore Technical Community College. The site is adjacent to the Southeastern Louisiana University Livingston Literacy and Technology Center in Walker, La. It operates in conjunction with this institution by sharing classrooms for general education space. This facility's design is inspired by the contemporary image desired by the administration that represents and symbolizes the forward-thinking of Northshore Community and Technical College. The Walker campus also houses offices for the Livingston Economic Development Office, which has a separate entrance but is internally connected. The relationship between the Livingston Economic Development and NTCC creates synergy with workforce development and definition of future needs for the community.
A large, covered entry greets students and visitors and offers a place for interaction and collaboration while providing shade and protection from the elements simultaneously. The main entry further emphasizes collaboration, while the use of glazing between public spaces and educational areas allow passersby the opportunity to observe the on-going activities of learning, thus generating curiosity, insight, and energy within the learning process. The open breezeway also provides a distinct separation of two very different aspects of workforce training, i.e., clinically clean vs. industrially dirty.
The site design allows for future expansion of the campus as growth is needed. Significant obstacles stood in the way of the site development with issues such as Base Flood Elevation protection, and site sewer and water connections. The design team worked through these challenges in a very tight time frame to keep the project on track.