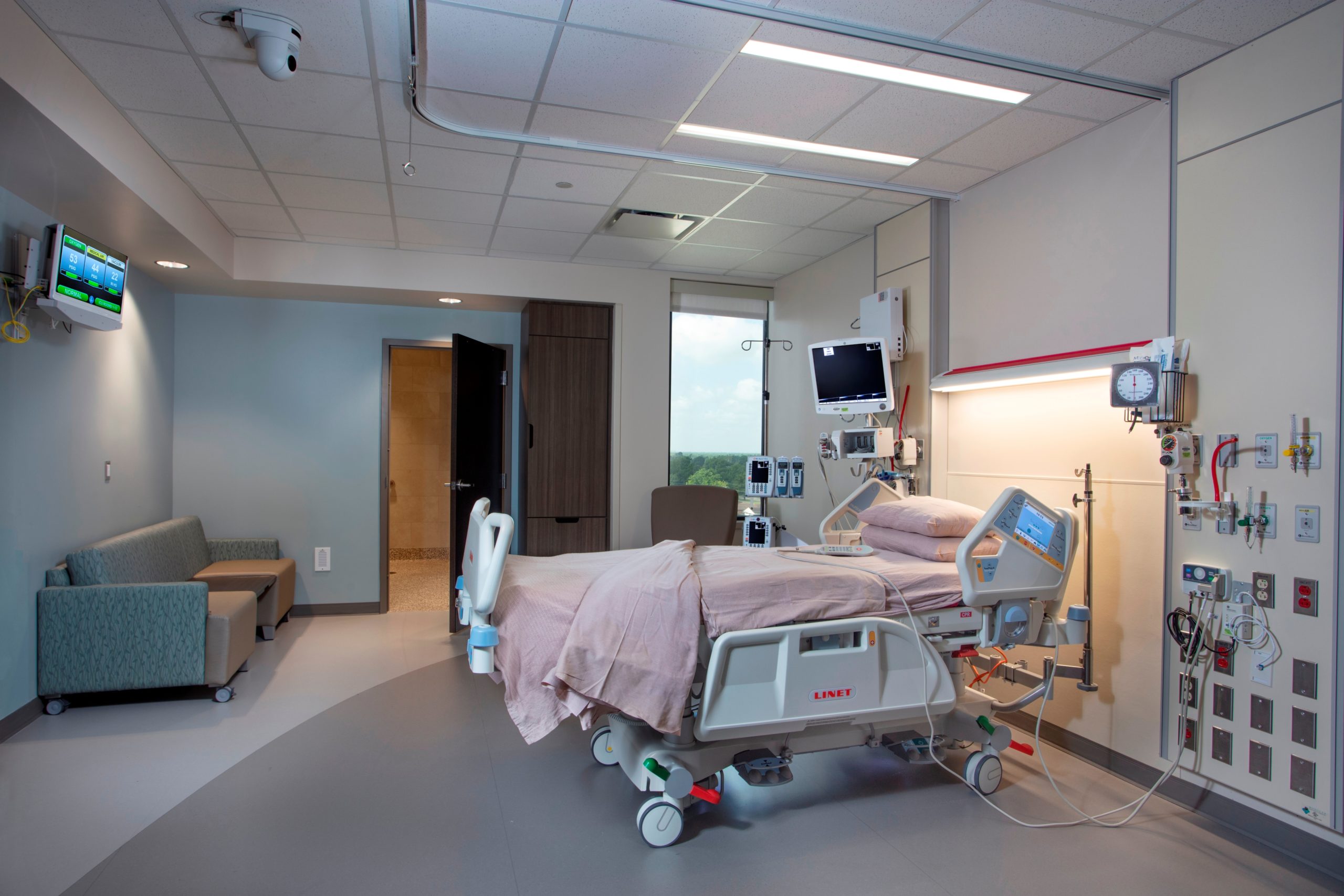 Ochsner Kenner New ICU – Adaptive Reuse
Faced with an immediate demand to expand ICU-room capacity in the existing hospital – an abandoned 5th floor medical/surgical patient room wing was considered as the only alternative to address this challenge. Working collaboratively with the Hospital, Facility Management Team, User Group, and Contractor, the Design Team was able to identify the project obstacles and constraints and provide opportunities and solutions as to how the conversion could be accomplished. The result was a new 13,000 SF ICU Department which provided 16 new ICU rooms. Each room provided new area allocations in conformance with regulatory requirements, as well as a new family zone / private restroom and shower accommodations. Overall departmental enhancements included a new nurse station and teaming work room, isolation rooms, bariatric rooms, medication rooms, and support spaces. Patient care and experiences were enhanced with amber lighting to promote natural circadian rhythms and copper-infused linens to minimize the possibility of infection. Patient monitoring and care were conducted through E-ICU, which allowed for an off-campus collection of doctors to serve numerous patients throughout the collection of various facilities.
By implementing a collaborative team arrangement and early demolition package, the Construction Phase was able to accelerate to an overall duration of 6 months, completing ahead of schedule. The project Design and Construction effort was an overall success and completed in time to address immediate patient care demands and treatment for the COVID Pandemic.