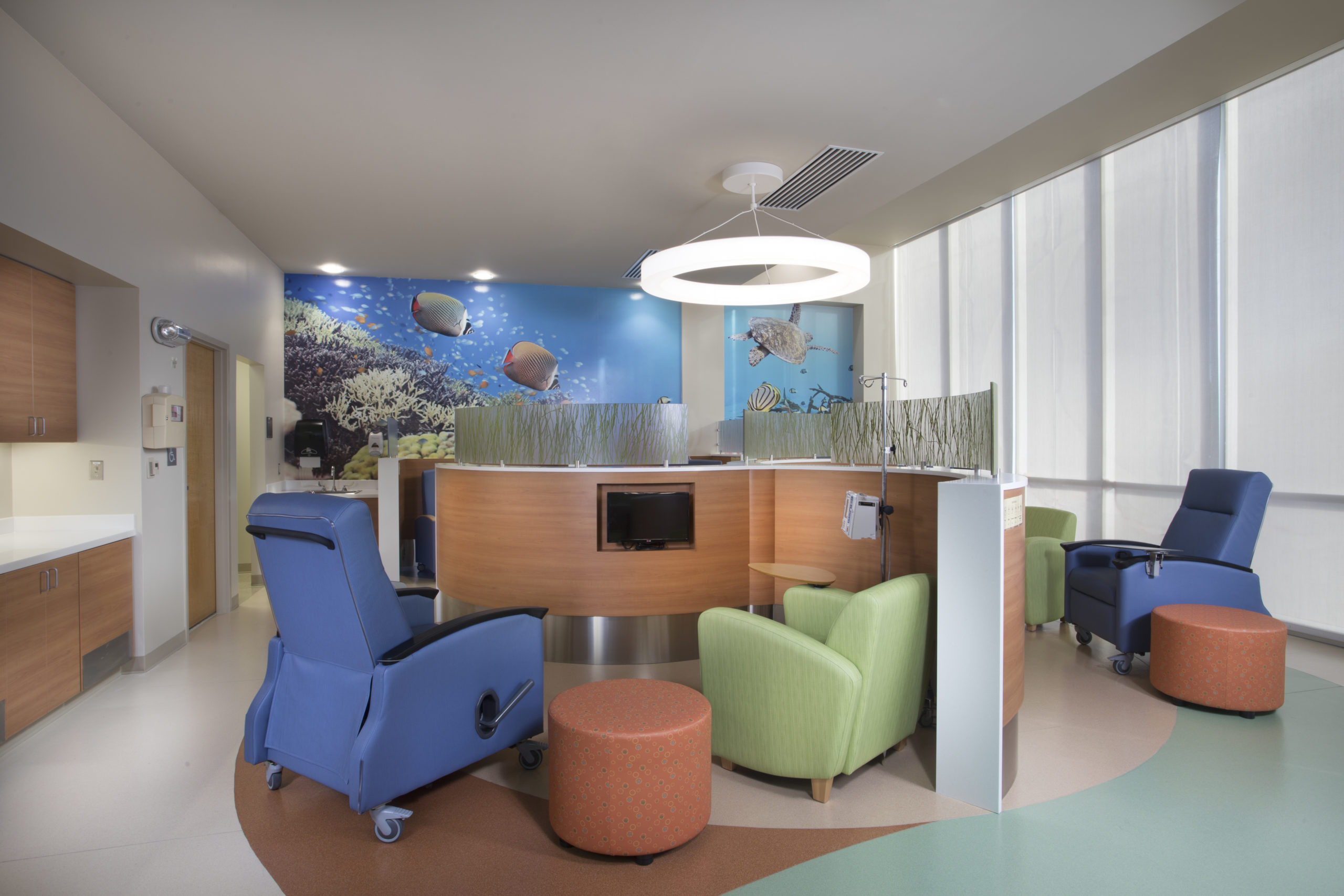 Ochsner Pediatrics – Infusion Suite
The Ochsner Pediatrics Infusion Suite was a complete overhaul of the area initially constructed in 2002, located in the Comprehensive Pediatrics Clinic of Ochsner's Main Campus. The original outdated design consisted of large uncomfortable, monotone bulky furniture components complemented by antiquated CRT Television Units suspended from the ceiling.
The new design demonstrates a colorful rejuvenation of the space that embraces the facility's Aquatic theme, minimizes medical clutter, and introduces brilliant and vibrant colored materials and furniture selections. Each pediatric infusion station is provided with a personally controlled flat screen monitor for family and sibling video viewing opportunities.
Additionally, patients are provided personal computer devices (iPads) for internet browsing and Bluetooth connections to the viewing monitor. Images of patient portraits and artwork are circulated on screens when not in use, which provides a continuous re-animation of the space.
Due to the use of this space, shutdown time for construction had to be minimized. The design team worked in conjunction with the Contractor to have all components fabricated off-site and installed simultaneously. Demolition to Completion was 35 days.