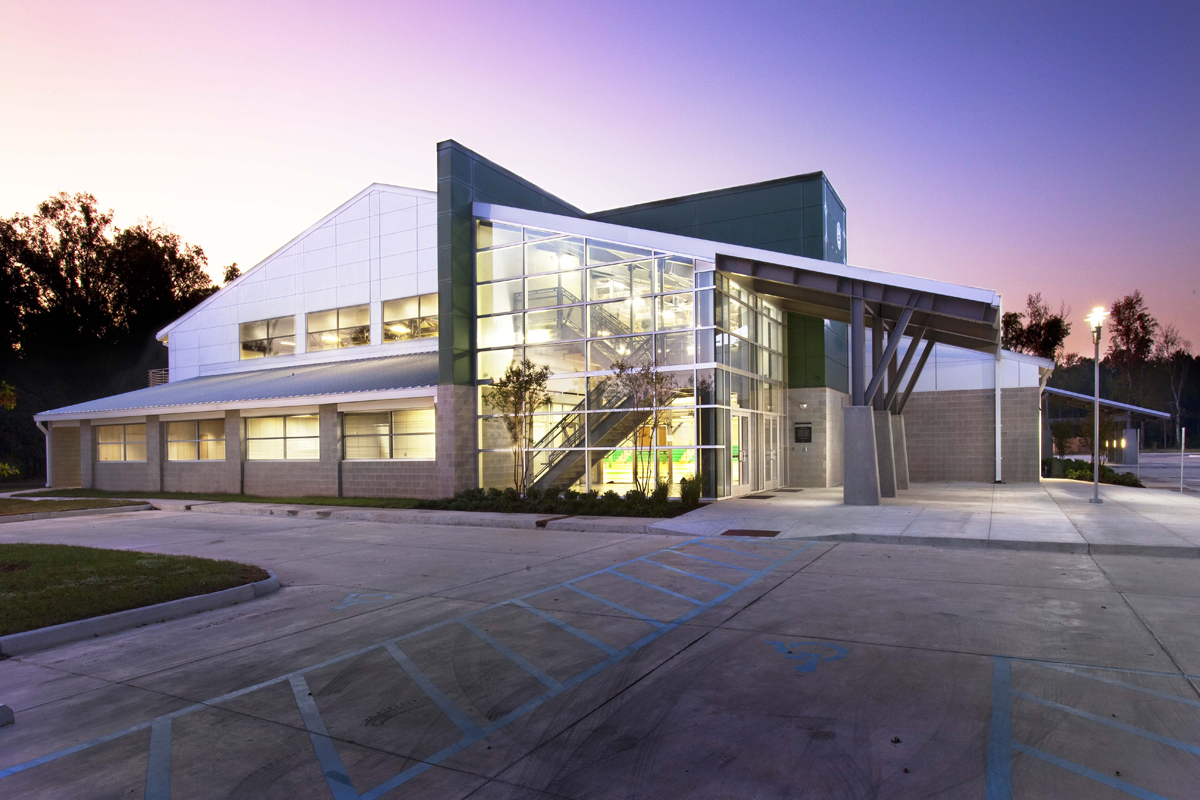 Ponchatoula Area Recreational District Gymnasium
The Ponchatoula Area Recreation District (PARD) Double Gym provides a location for youth sporting events as well as community social functions. The 33,979 square foot building consists of athletic courts that can be configured to be either two full-size basketball or volleyball courts, or four youth size basketball courts, administrative offices, a large conference room, and a concession area. The double-height entry lobby space offers direct access to the courts, the administrative areas, and stairs leading to a second-floor running track located around the perimeter of the basketball courts below.
In 2020, PARD expanded the number of indoor basketball and volleyball courts they currently have with a new 19,500 s.f. double gym. This new facility also contains restrooms, a separate lobby, and storage rooms. The new overflow gymnasium was also designed by H/S and is directly attached to the existing structure and matches the existing building's materials, height, and structure.