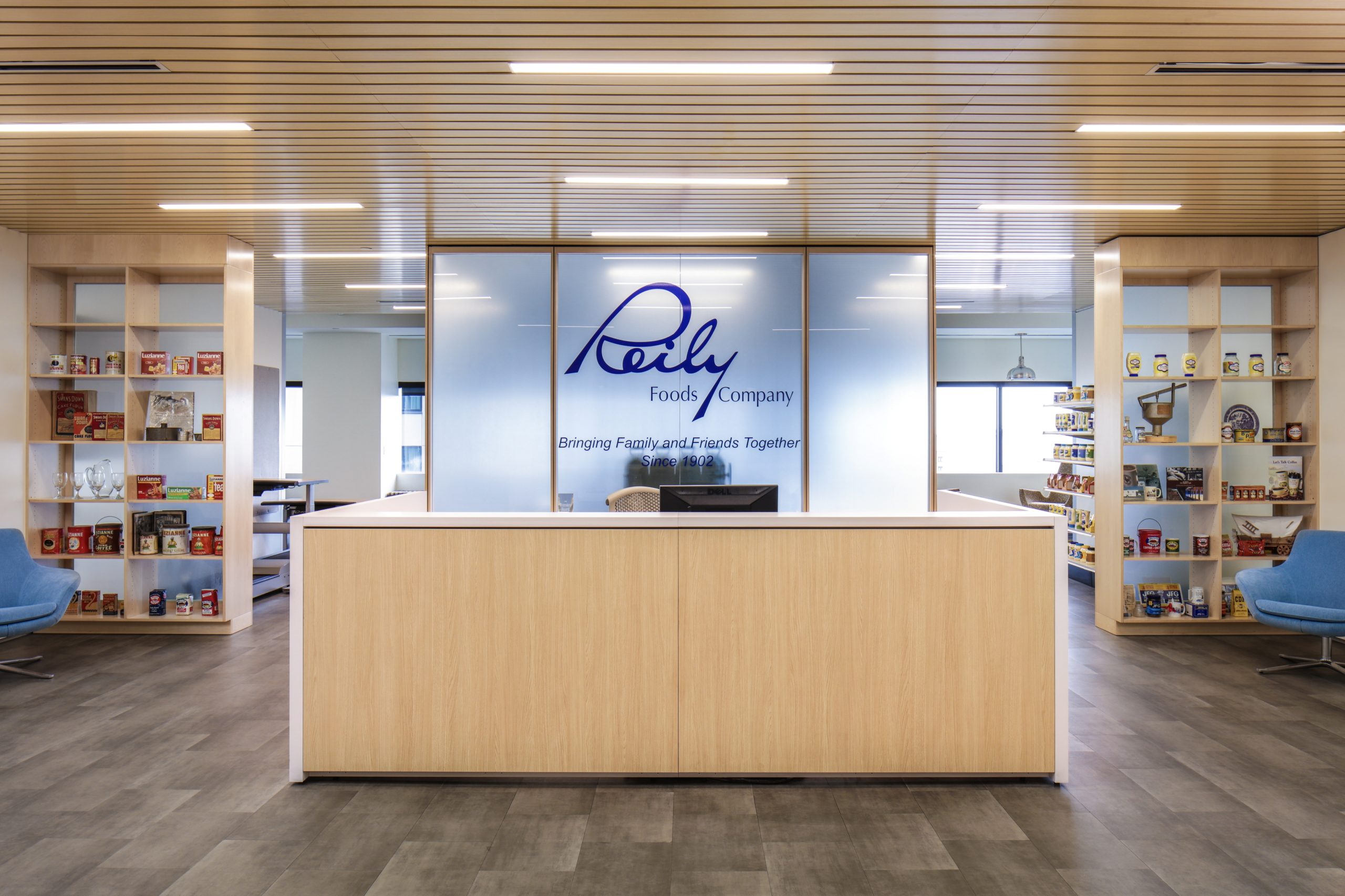 Reily Foods Tenant Build-Out
The Reily Foods Co. interior tenant build-out in New Orleans was a substantial move for the company previously housed in the same historic building for over 100 years. Reily Foods Co. wanted to utilize a progressive design approach that encouraged collaboration while also bringing the 100-year-old company into the 21st century. This interior tenant build-out provides a progressive design approach while being sensitive to the company's history by incorporating the history of the company into the design of the new space.
The space's layout features continuous offices along the north and south perimeter walls with continuous glazing, which allows natural daylight and city views into the main office space. The open office environment is separated by departments with workstations with lower-height partitions and a glass panel above to provide a sense of privacy. The open workstations are pulled away from the perimeter of the high-rise office building to allow for collaboration space along the east and west walls. The collaboration areas have ample seating and writable surfaces to encourage interaction between the different departments while providing natural light and views to the city skyline.
Additional spaces include a large conference room that can be separated by an operable partition, smaller conference rooms, a large print room, a large break room, and a reception/lounge area. Large panelized graphics of the company's brands are incorporated throughout the space and delineate the separation between the corridor and the open workstations. The large conference room features two murals recreated from a painting that was set to be demolished from the company's original office building.