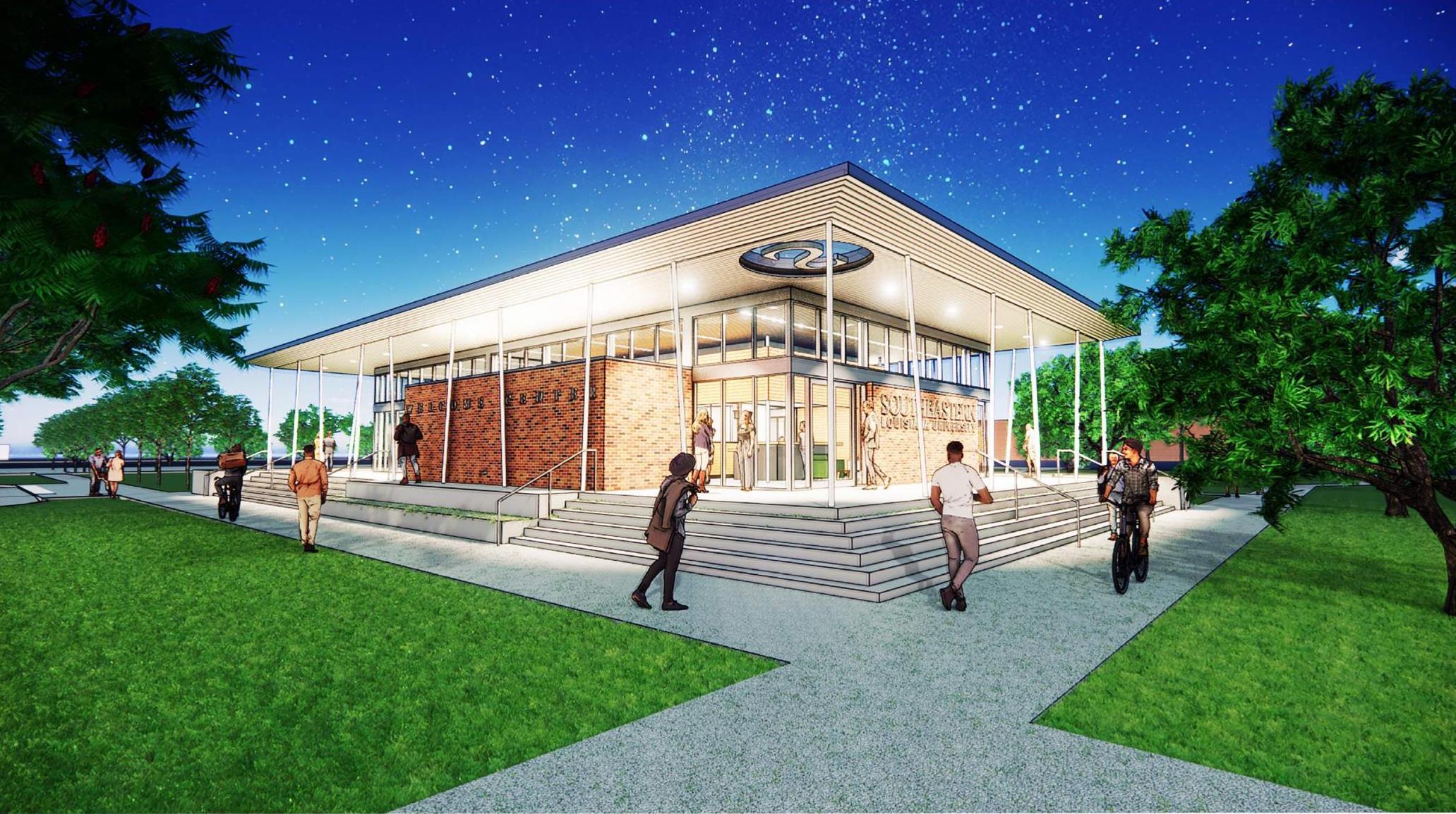 Southeastern Louisiana University Welcome Center
The Welcome Center at Southeastern Louisiana University is prominently sited at the front door of the campus. It is the first point of contact for both visitors and prospective students who may be coming to campus for the first time. It is the point of departure for all campus tours and student orientations. The building, a simple modern structure, shines like a beacon with its majority glass enclosure and covered porch, which is raised on a piano nobile of steps surrounding the building. Thin and slightly tilted exterior columns support a flat roof structure above a transparent volume offering views within as well as out into campus.
The 3000 s.f. building houses an information desk, a soft seating lobby area, two faculty offices, a workroom, three gender-neutral toilet rooms, an interpretive space focused on Louisiana culture, and an ample presentation/gathering space for 60+ visitors. It is the "jewel-box" of the campus, acknowledging that you only get one chance to make a first impression.