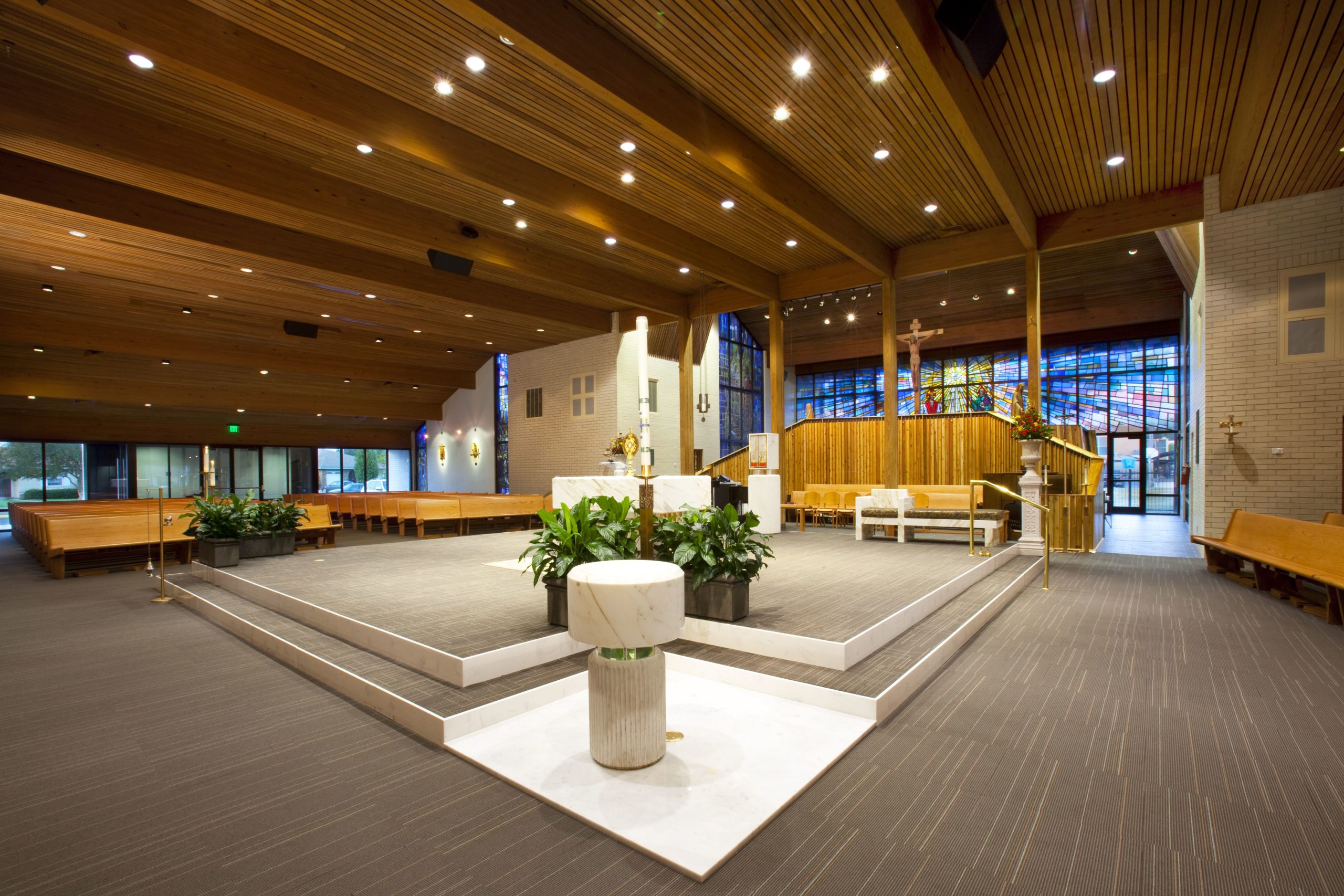 St. Ann Catholic Church Alterations and Additions
The project consisted of a complete interior and exterior renovation to the 11,000 sf existing 1970's Church to provide new finishes and modifications to the antiquated mechanical and electrical systems. Furthermore, an addition was provided to the existing classroom wing, which offered an expanded 3,900 sf Pre-K classroom and new daycare facility.
H/S Architects also designed the "Donor Wall" concept, which recognized the commitments and contributions of all involved in support of the renovation efforts for the outdated Church and Shrine. In reflection of a bronze plaque, which existed at the front of the Church, the concept was derived to create a homage to St. Ann and the Blessed Mother by creating an image which was generated from an amalgamation of the names of Parish supporters who contributed to the Church's Capital Campaign. The backdrop for the plaque image is made of a milled assembly of reclaimed wood which was salvaged from the original Church shrine during the renovation.