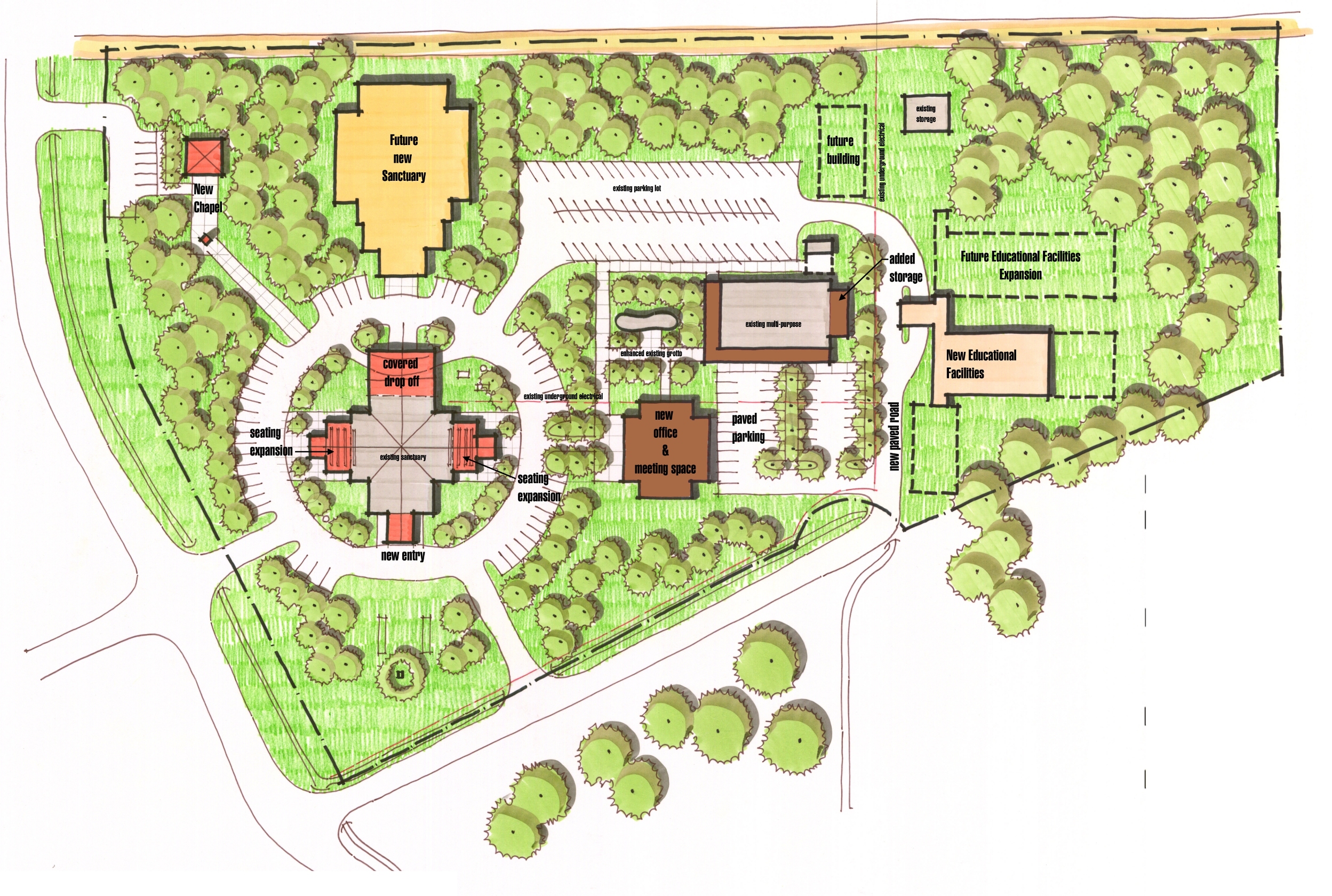 St. John of the Cross Masterplan
The master plan prepared by H/S Architects for St. John of the Cross Church in Lacombe, Louisiana is comprised of 4 phases of work. The original sanctuary building is a uniquely designed structure which responds to its wooded environment and the south Louisiana climate. Phase 1 involved the addition of a new office and meeting space building to be located between the existing sanctuary and the existing multipurpose building. The new office and meeting space building, the design of which is in harmony with the architectural language of the existing sanctuary building, houses the new facilities for administration and CCD.
Phase 2 involves the sensitive addition to the existing sanctuary for seating expansion as well as a rear covered drop-off area. This expansion will add 150-person seating capacity to the existing church. Also in Phase 2, a new daily mass chapel is planned to be situated amongst a thick growth of existing pine trees. Phase 3 involves the addition of new educational facilities to the eastern portion of the site. The initial portion of this phase will include 4 classrooms, school administration and toilet rooms. Phase 4 includes a new 1,000-person sanctuary located in the northern portion of the site amongst the existing pine forest. The existing sanctuary will then be converted into a parish hall facility.