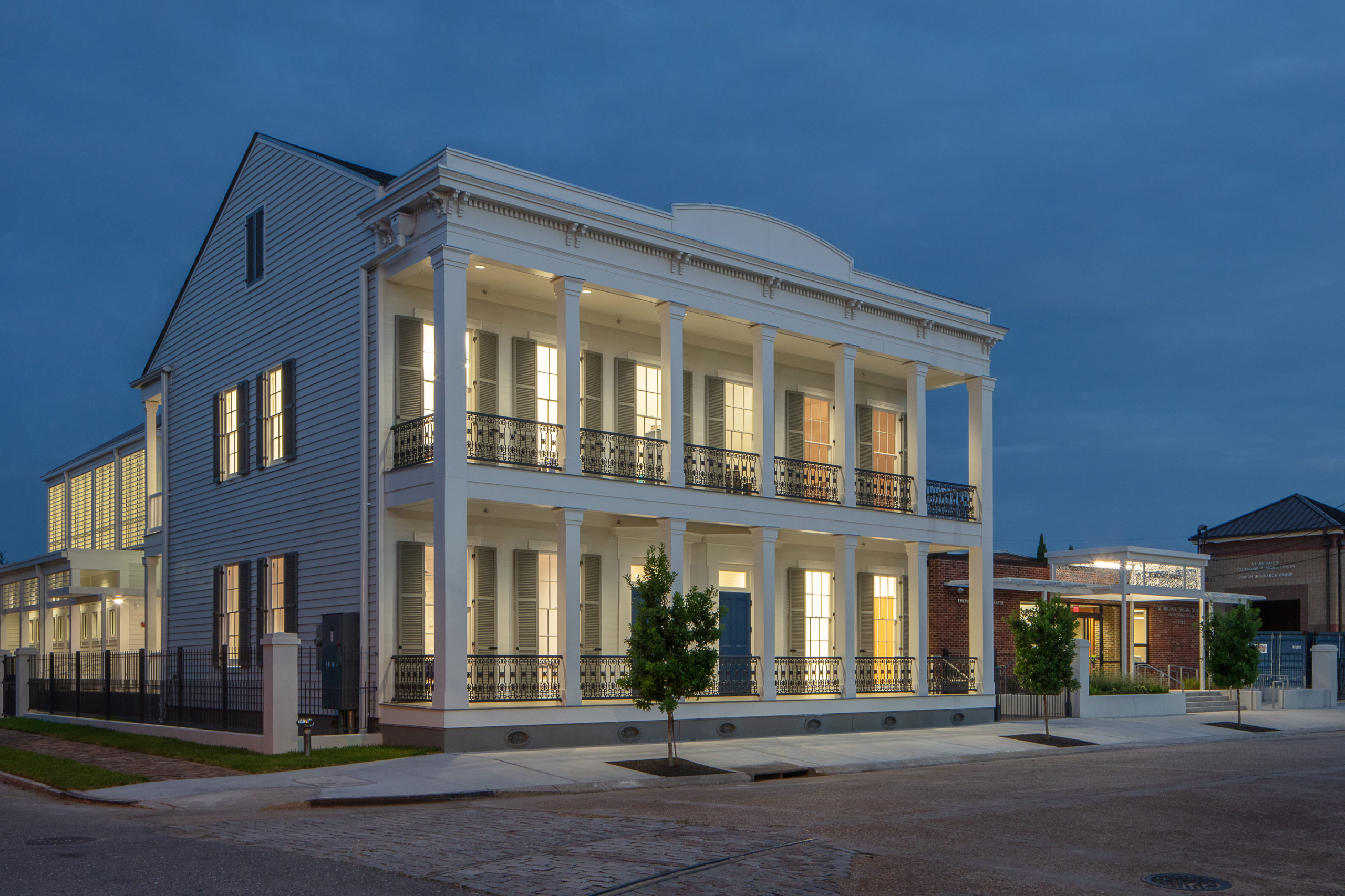 St. Michael Special School
St. Michael Special School has been educating students with special needs since 1965 from its campus in the historic Lower Garden District of New Orleans. The school asked Holly & Smith to assist them in the restoration of their most historic structure, the "Convent" building, and the design of a new student chapel. The project includes the exterior restoration of the circa 1850's Greek Revival "Convent" building to its original appearance, including the removal of later, insensitive additions and modifications. The restoration of the exterior was based on a pair of undated historic images from the late 19th Century, and on information gleaned from Sanborn maps of the period. The interior of the building, which housed a small student chapel, offices, and storage space, was renovated to include new teaching and special function spaces. The bedroom once used by St. Teresa of Calcutta during her visit to New Orleans was restored to its original appearance.
To the rear of the Convent, a new chapel and support spaces was constructed, sized to approximate the footprint of the original service wing. The new construction has a distinctly contemporary appearance, but utilizes traditional forms and materials in deference to the restored Convent building.
Images © 2019 Neil Alexander