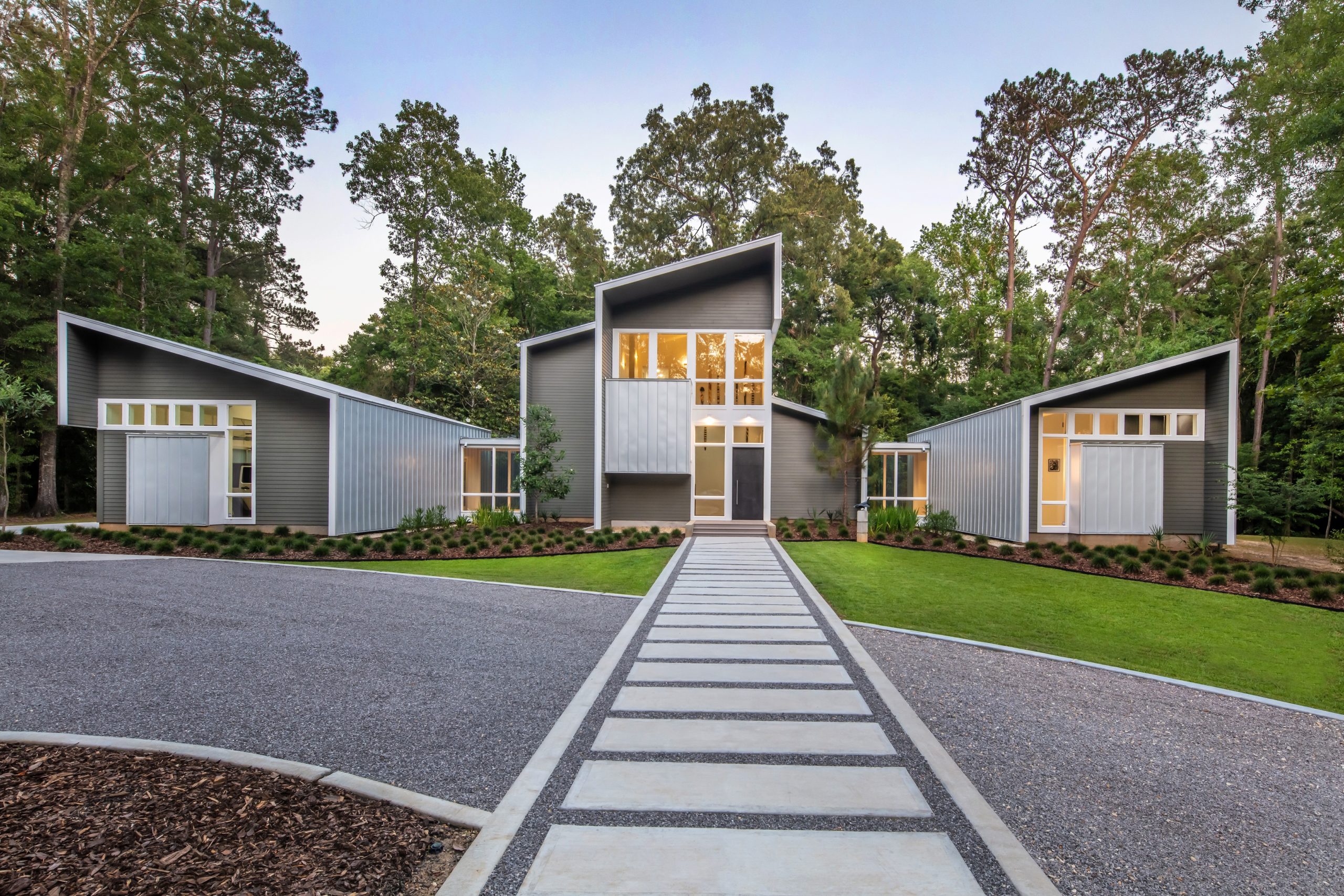 The Fold House
The Fold House is located on approximately 13 acres of forested land adjacent to a creek that ties into the Natalbany River. The house is sited adjacent to a ridge on the high point of the site and was strategically located to minimally disturb the existing tree canopy. Programmatic elements are organized to maximize views over the wetland floodplain, through to the creek at the site's edge, and around existing trees along the ridgeline.
The home's theme centers around the use of folded planes to manipulate change and transformation of mass and form. These folds wrap around a series of programmatic pods revealing contrasting materials and openings for access, views, and natural light. The simple material palette on the exterior is comprised of galvalume standing seam, cement board siding, and energy-efficient vinyl windows. The interior of the home complements the exterior with a minimal palette of finishes that are contrasted by the owner's extensive art collection.
The centerpiece of the house, the main entry pod houses a majority of the program. The folded plane form springs forth from the ground level up and over the second floor.It then folds down again, stopping short of glass openings. An additional metal-paneled-mass protrudes from the front façade to facilitate the monumental stair landing within.
The landscape architect envisioned the landscape design for the residence as a simple collection and massing of native plants to complement the existing wooded and natural site. The focus of the landscape design was to contrast the hard lines of the building by providing visually soft foreground plantings for the house to rest within.
Featured in: Residential Design Magazine