Delgado celebrates growth with new River City Campus
On August 30, Delgado celebrated the ribbon cutting of their new River City Campus. Located in Avondale, Louisiana, the new Delgado River City Site and Advanced Manufacturing Center began classes on August 18.
This new campus is a response to the demands of business and industry for a skilled workforce. The site offers technical, academic, credit and non-credit programs, as well as dual enrollment opportunities for high-school students. This new campus for Delgado is a technical college where students can learn skills like welding, pipefitting, CNC machine operation and more.
Speakers at the event included Louisiana Gov. John Bel Edwards, Louisiana Sen. John Alario, Louisiana Community and Technical College System (LCTCS) President Monty Sullivan, LCTCS Board Chairman Stephen Toups, Jefferson Parish Economic Development Commission President & CEO Jerry Bologna and Delgado Community College Chancellor Joan Y. Davis.
There was also a special recognition at the event for the late N.J. "Woody" Ogé, whose efforts over the years were instrumental in bringing the project to fruition. Ogé served as a member of the Delgado Community College Foundation board of directors, and he served on the LCTCS Board of Supervisors, holding the position of chairman of the LCTCS Board. He passed away in April 2018.
Designed by H/S Architects in conjunction with Woodward Design Group, Delgado's new River-City Campus is located on a 10.4 acre site in Avondale, Louisiana. The design for this new facility was inspired by its context, including Delgado's City Park campus, the Avondale shipyard, and the surrounding local architecture. The new campus design will promote Delgado's mission to provide an environment centered on learning that will prepare students for their future.
"These state-of-the-art facilities will enable the regional workforce to attain the knowledge and skills needed to participate fully in the economic growth that is transforming the Greater New Orleans region at a rapid pace, and they will assist in that growth by providing a highly skilled workforce for the industries investing in our region," said Delgado Community College Chancellor Joan Y. Davis.
The Campus began construction in early 2017 and was recently completed in August 2018. Woodard Design+Build was the contractor for the project. Consultants include Meyer Engineers, Ltd (Civil), Woodward Engineering Group (Structural), Bernhard MCC (M&P), EDS (Electrical) and Merit Sprinkler Co., Inc (Fire Protection).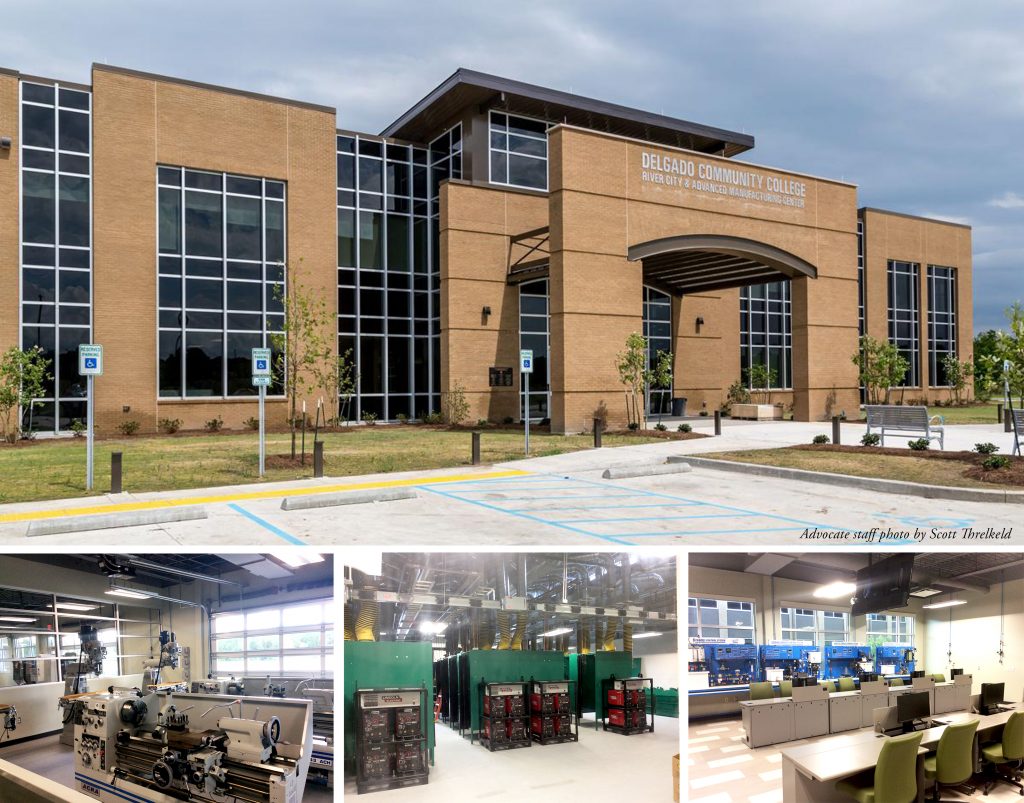 FEATURED STORIES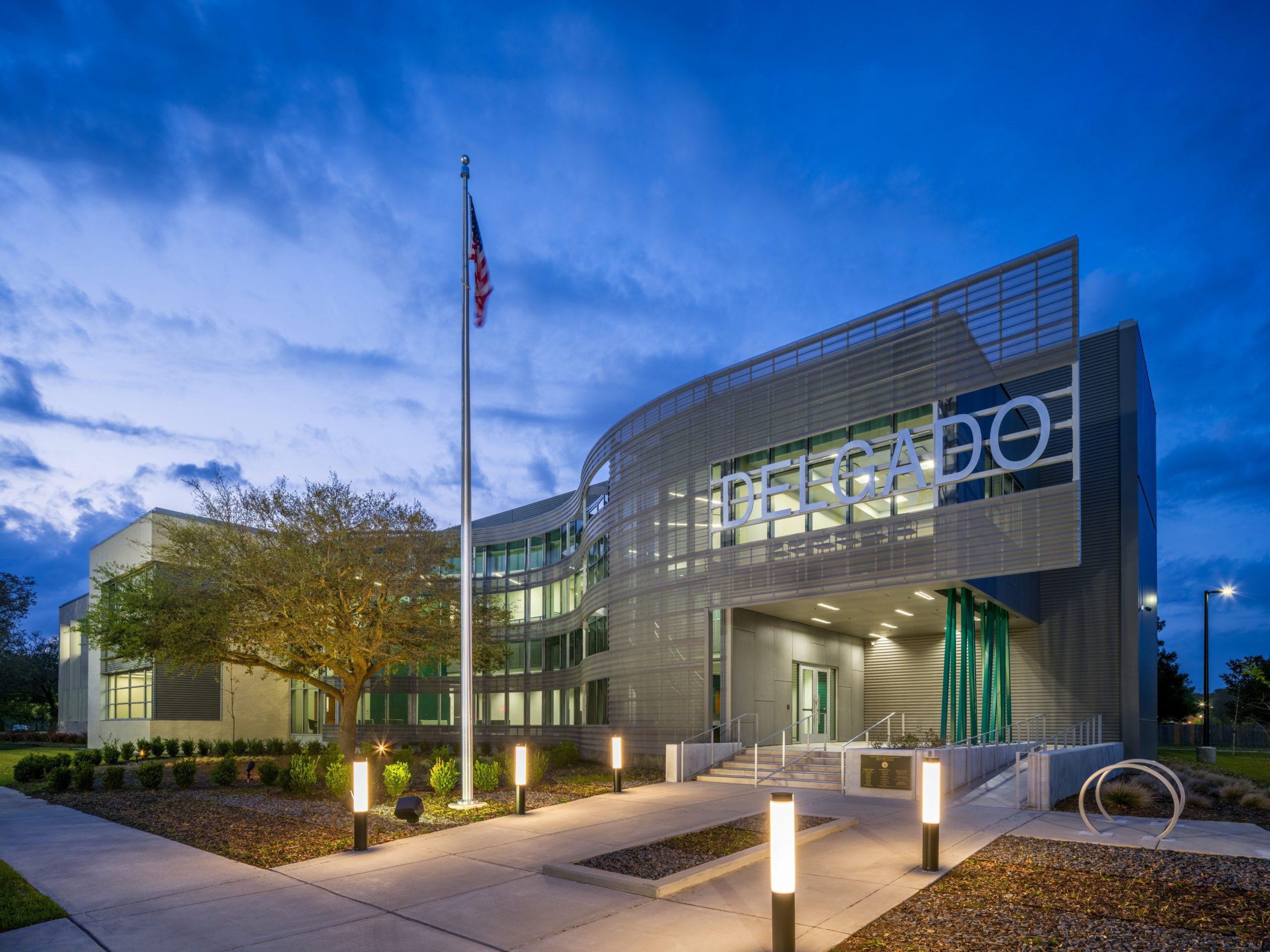 August 3, 2022
On Thursday, July 14th, AIA New Orleans held its annual Design Awards ceremony. Each year their awards program accomplishes three simple yet invaluable goals: celebrate the best of this region's architecture, recognize achievement in a broad range of architectural work,......