Envoc's new Baton Rouge office space combines an edgy techy style with modern farmhouse
When software development company Envoc decided to relocate its Baton Rouge office from the Perkins Rowe mixed-use development to City Farm office park, it enlisted Holly & Smith Architects to design the build-out of the 3,400 square foot shell space. H/S designed Envoc's previous space around the company's branding and culture of Think – Work – Play.  That concept was carried over to the new space but with a twist. Since the new building shell had a modern farmhouse aesthetic, the interior of the space needed to acknowledge that. H/S was tasked with combining Envoc's edgy, techy style with the building's modern farmhouse style.
The new office space is the perfect combination of both. A building envelope with soft white walls and black trim creates a clean, crisp backdrop for the colorful elements within the space. The space is divided into zones and color-coded accordingly: Think [purple] – Work [blue] – Play [green]. The playful culture of Envoceans is exhibited in the playful break room, where unlimited snacks are always on hand, as well as in the lounge area outside the large conference room, where impromptu Scrabble games can take place at any time. Each office pod has a full glass front with a sliding door, allowing acoustic privacy for focused work while still allowing transparency to the rest of the office.
Dantin Bruce Construction was the General Contractor for the project with Salas O'Brien LLC providing mechanical, electrical, and plumbing. Frost-Barber, Inc provided the Steelcase interior glass walls.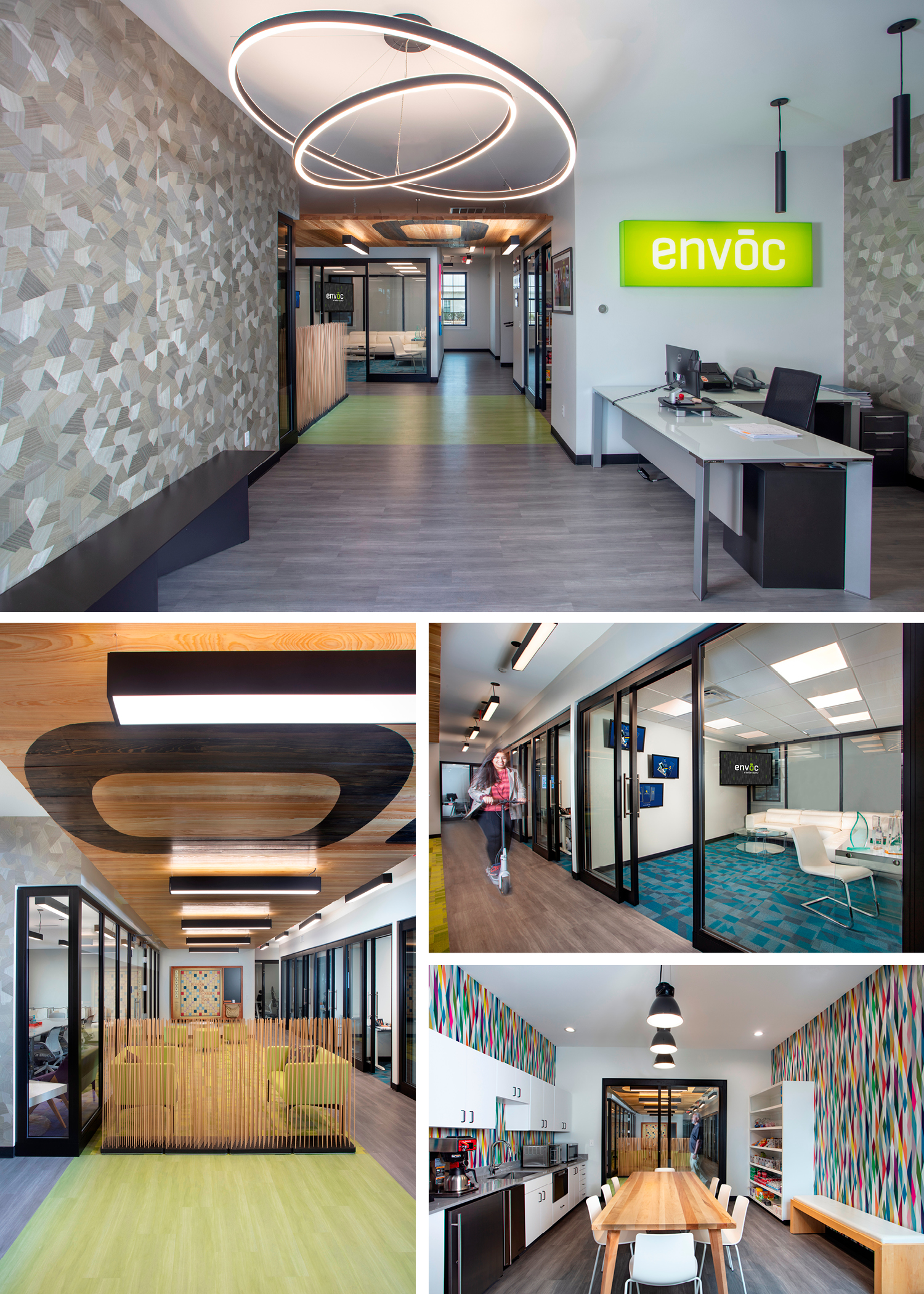 FEATURED STORIES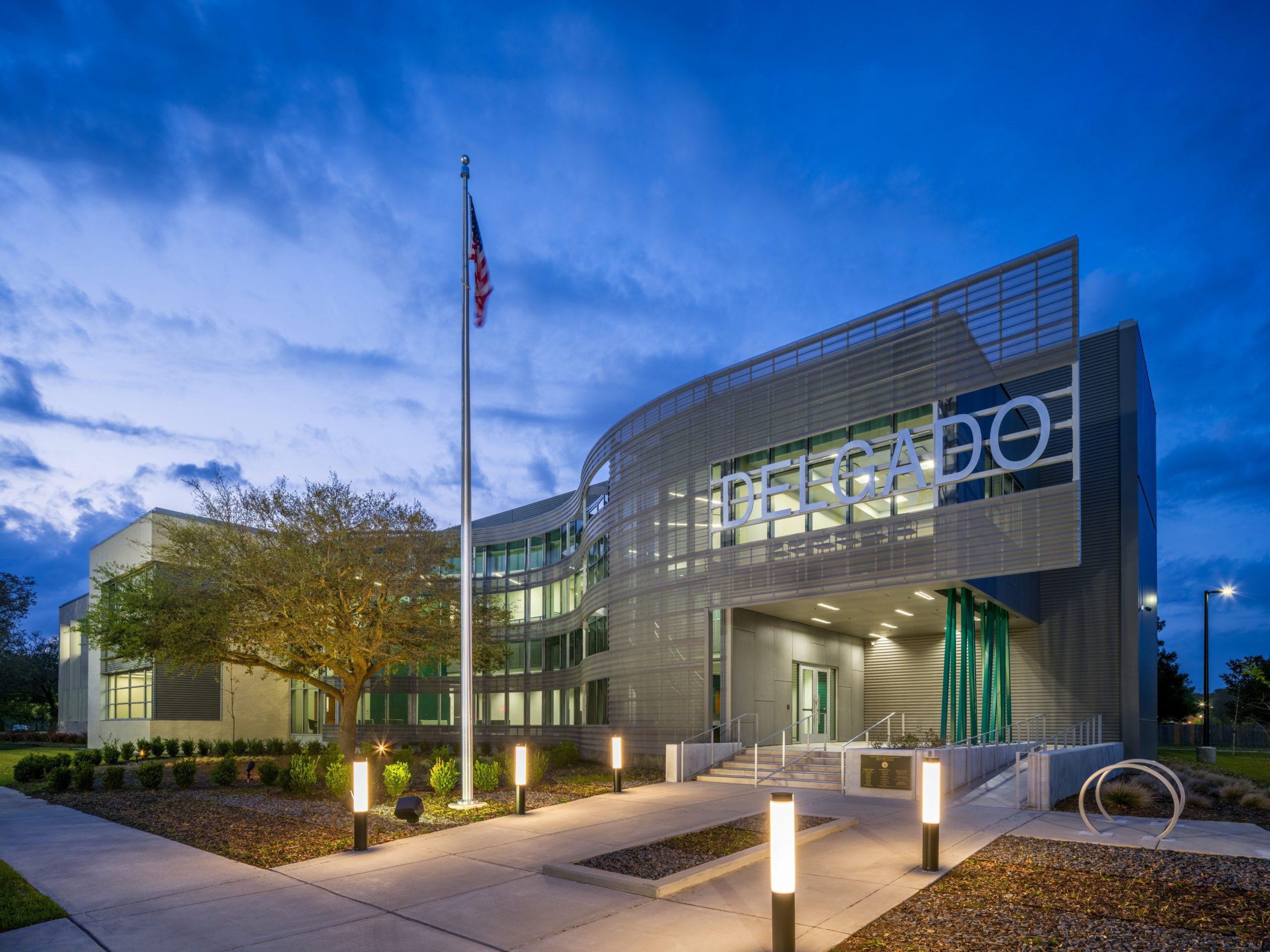 August 3, 2022
On Thursday, July 14th, AIA New Orleans held its annual Design Awards ceremony. Each year their awards program accomplishes three simple yet invaluable goals: celebrate the best of this region's architecture, recognize achievement in a broad range of architectural work,......