Genesis of our New Orleans Studio
As Holly & Smith Architects continued to grow, a Strategic Plan was developed by firm leadership. With a key initiative being to create another design studio, New Orleans was considered for our expansion. This initiative was realized after the devastation of Hurricane Katrina in 2005.
H/S was selected to provide Emergency Repairs to numerous private and public campus projects. Perhaps one of the most significant was the repairs to the University of New Orleans. Starting with an Emergency Repair project for the UNO Lakefront Arena.
Reliant on the success of that project, H/S was selected by the State to provide additional assistance to UNO to address their hurricane damage needs. To date, nearly 50 projects resulted from these efforts, and this project serves as the foundation for our team's relationship with UNO today.
After the successful design services were completed at UNO, H/S was selected for two substantial projects in New Orleans, Village De Jardin and the New Orleans State Office Building.
Village De Jardin was a replacement project for the former "Gaslight Housing Development" in New Orleans East. This project was a Louisiana Housing Finance Agency development of 11.4 acres to provide housing for the elderly. Through a variety of building types, a neighborhood was created for 224 living units, which included single-family homes to small and large apartment buildings.
With a focus on sustainability, buildings utilized shading, deep overhangs, porches, and balconies to address solar heat gain. In addition, the variety of buildings allowed increased density while maintaining an abundance of public green space and community gardens. The project has been in successful operation since 2012.

New Orleans State Office Building was a proposed consolidation of various Louisiana State Agencies and Departments to be housed in a new 12 story office building. Located on the former site of the Louisiana State Supreme Court Building, this project included an office for the Lieutenant Governor, various Public Agencies, Health Departments, Vital Records, Interpretive Center, as well as Retail Opportunities located contiguous to the CBD and Duncan Plaza. After the purchase of Dominion Tower by the Benson Family, the programs formerly scheduled for the New Orleans State Office Building were re-planned and relocated into the New Benson Tower. With those actions taking place, the State elected to shelve the project indefinitely following the completion of the Construction Documents. The innovative sustainable design remains "shovel-ready" for development.

FEATURED STORIES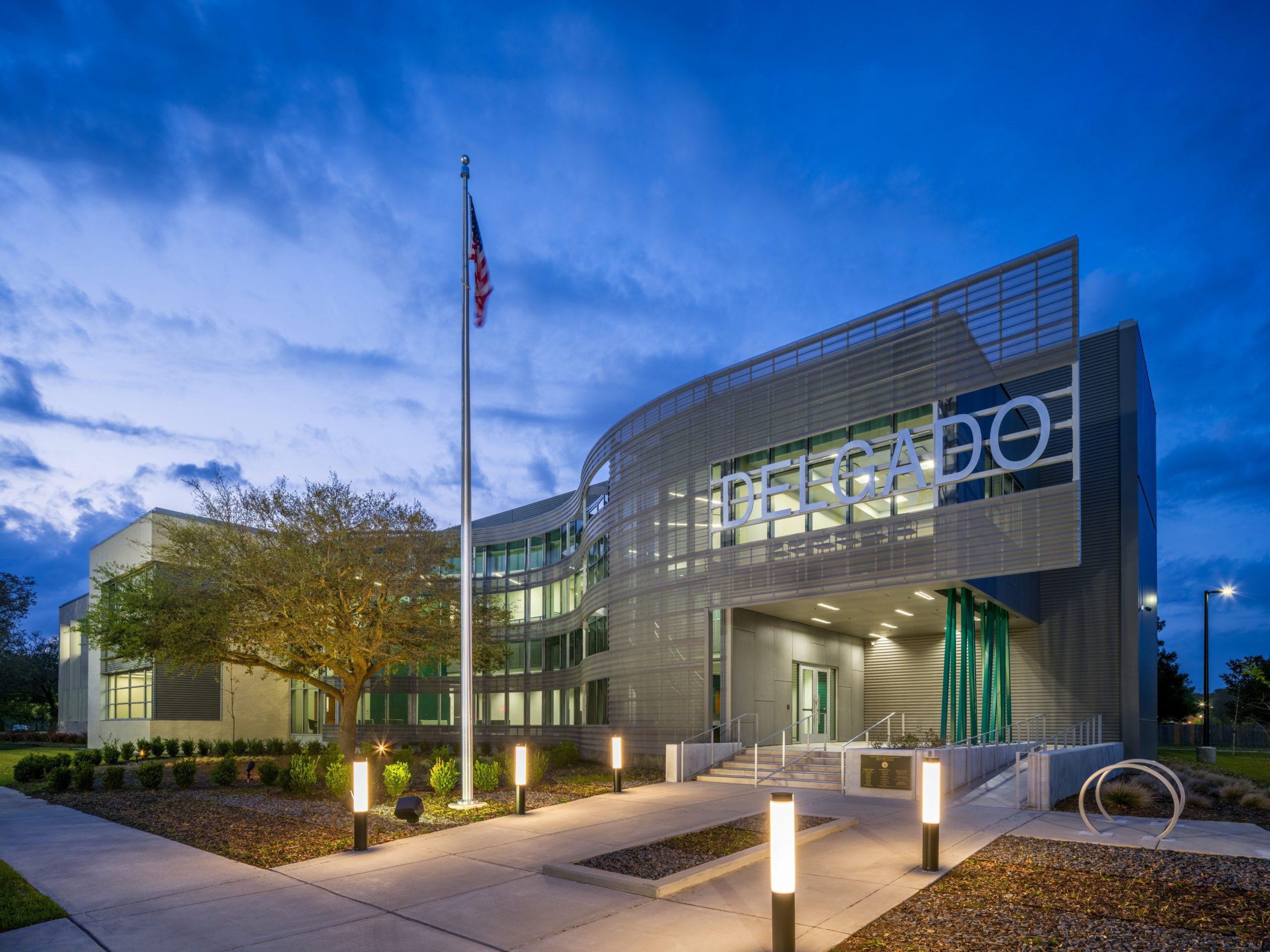 August 3, 2022
On Thursday, July 14th, AIA New Orleans held its annual Design Awards ceremony. Each year their awards program accomplishes three simple yet invaluable goals: celebrate the best of this region's architecture, recognize achievement in a broad range of architectural work,......