H/S Emerging Professional, Nick Clesi, graduates with the Leadership Tangipahoa Class of 2018
Leadership Tangipahoa is for individuals interested in developing their skills as leaders, increasing their knowledge of our community, and learning what they can do to actively participate in community affairs. This program shows the participants firsthand what it means to be a leader by introducing them to many of Tangipahoa's diverse community members and the organizations in which they direct.
This program provides the opportunity to participate in workshops sponsored by community leaders and are designed to enhance leadership skills, while educating them on topics valuable to their future roles as community leaders.
Throughout the program, class sessions on various aspects of Tangipahoa Parish were held each month on topics such as Parish Government, City Government, Hidden Treasures, Social Systems, Criminal Justice, Health Systems, Education System, and Economic Development. Sessions included lectures, simulations, group discussions, panel presentations, field trips and community projects. In addition to learning specific leadership skills throughout this program, a civic network is developed, a broad exposure to the community is gained, and contacts with peers in other fields are formed that will benefit their volunteer and professional activities.
Following their final session, the Leadership Tangipahoa Class of 2018 chose to do a Community Project benefitting one of the local systems that serves the community every day, and they held a Jambalaya Lunch fundraiser benefiting Tangipahoa Council on Aging.
The mission of Leadership Tangipahoa is to "improve the quality of life in Tangipahoa Parish by training a diverse group of current and emerging leaders about the interrelationships of community systems", and after 9 months of exploring the different aspects of Tangipahoa Parish, 20 students graduated from Leadership Tangipahoa. The Ceremony was held on June 12 at the Tangipahoa Parish School System Office in Amite with Louisiana Lt. Governor, Billy Nungesser providing the keynote address, and Parish President Robby Miller in attendance.
Nick was also elected to be the president of the Class of 2018 by his fellow leadership members. He will serve on the Board of Directors for the upcoming year and play an important role in directing Leadership Tangipahoa for the next year.
After committing almost an entire year with this program, Nick said, "it is clear that Tangipahoa Parish offers some of the best community systems a person could want. The common denominator throughout this program was the evidence of outstanding leadership, the drive to constantly improve and the desire to offer the best services in the country. Our Parish President, Robby Miller, says it best: We live in the best parish in the best state."
H/S Architects has several members on staff who have participated and graduated from this program, including Architects, Pierre Theriot, Ryan Faulk and Mark Beckers; Interior Designer, Mary Guiteau; and Business Manager, Robin Gray.
Since 2010, H/S has continuously participated in the Leadership Tangipahoa program by sending upcoming leaders and firm representatives. Firm Architect, Pierre Theriot, said the firm invests its employees in this program, because "we believe that community involvement, awareness & engagement is an important investment in the pursuit of our mission to improve the quality of life in our region. We look forward to our continuing involvement with this great program."
Committed graduates who have become trained, informed and responsible leaders are able to take the skills and knowledge learned from this program and transfer these to real community applications for continued growth.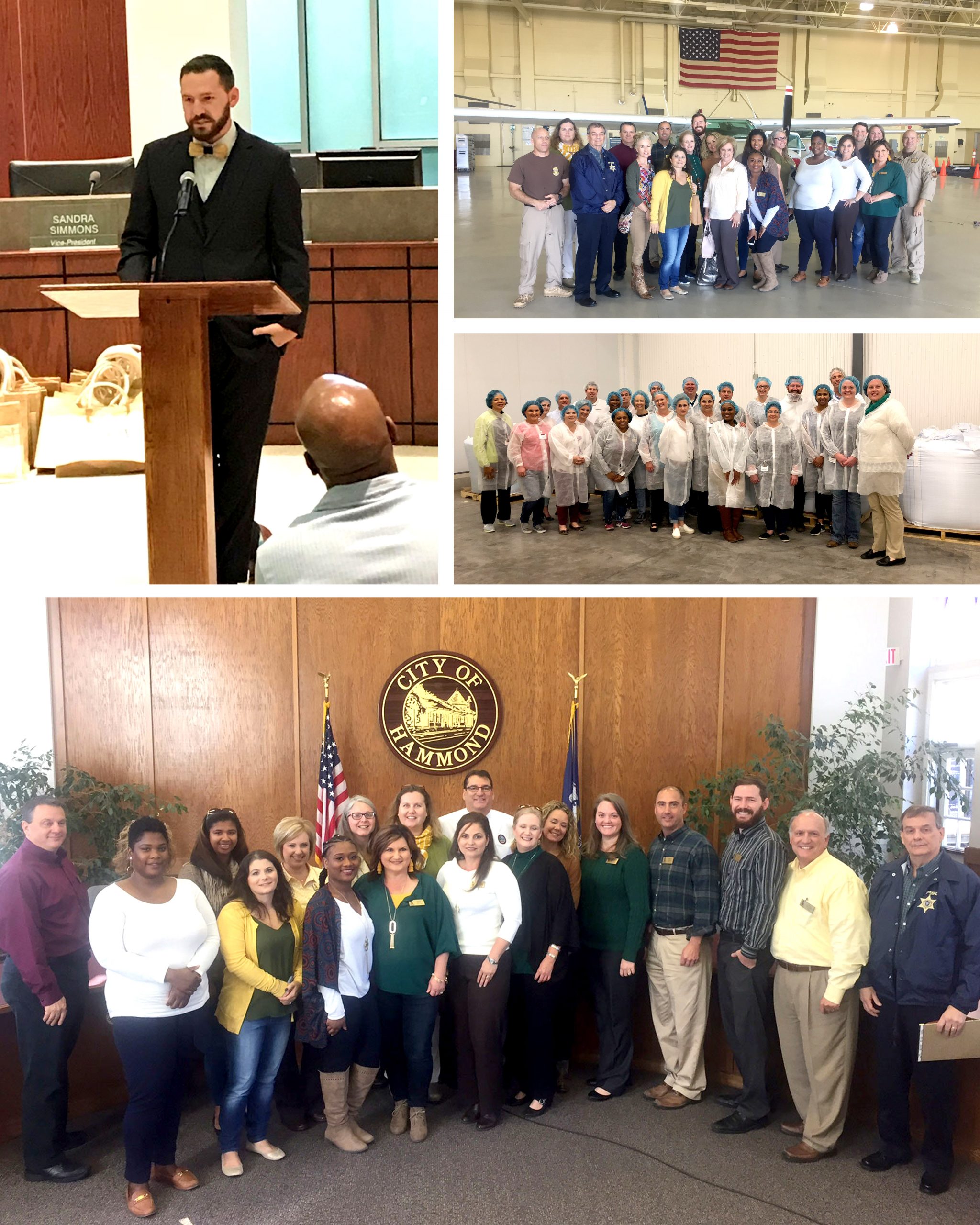 FEATURED STORIES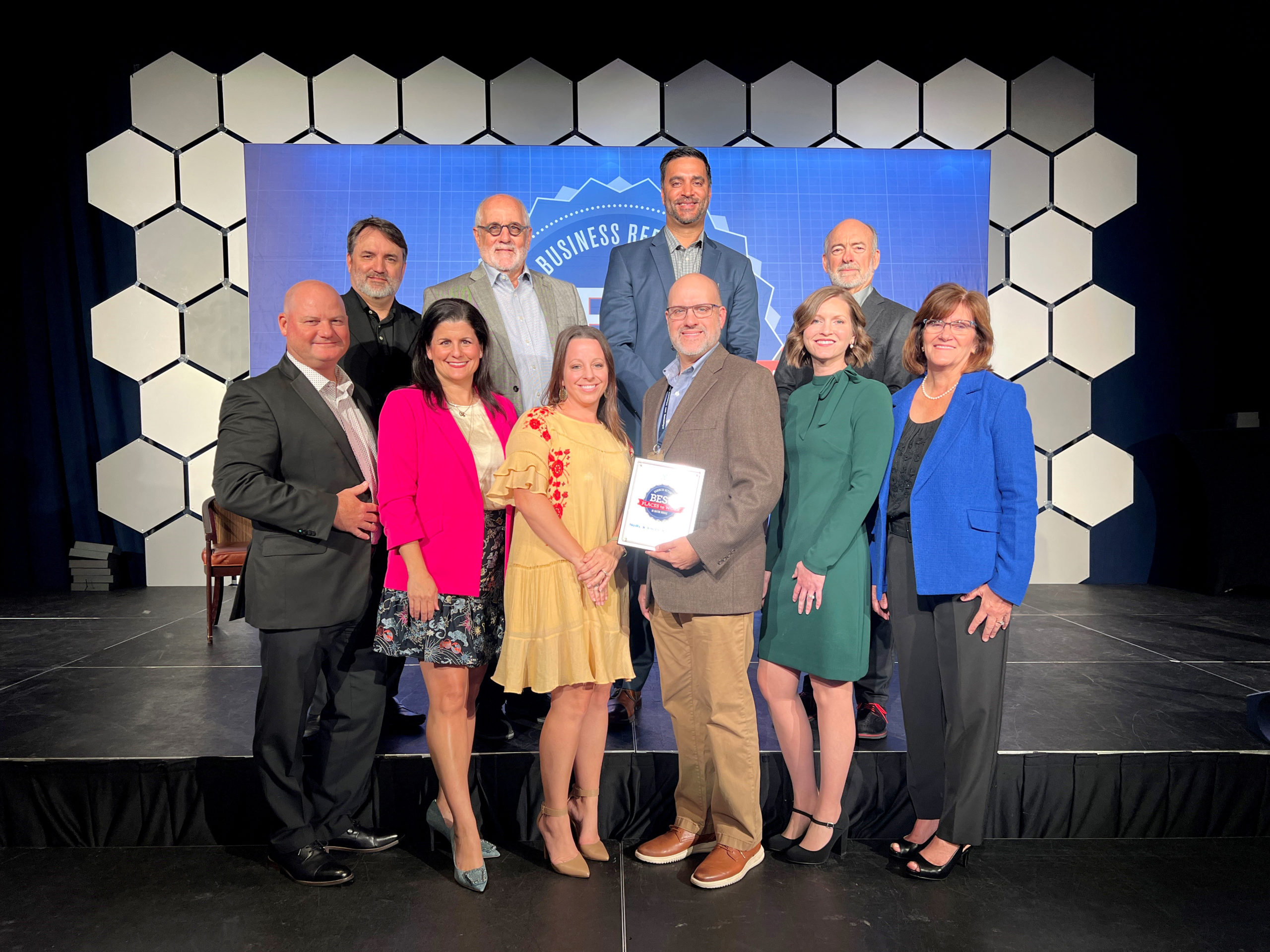 October 3, 2023
Holly & Smith Architects was recently named as one of the 2023 Best Places to Work in Baton Rouge. The awards program is a project of the Greater Baton Rouge Business Report and the Greater Baton Rouge SHRM, an affiliate......