Jeffrey K. Smith President Elect for AIA Louisiana
Congratulations to Holly and Smith Architects' Principal Jeffrey K. Smith, President Elect for AIA Louisiana 2013. Over the past 30 years, Mr. Smith has made an exceptional impression on the architectural community through his professional leadership. As he prepares for his term of presidency Jeffrey's platform stands for being actively engaged and establishing an agenda for building our communities. He believes "We must continue our efforts as lobbyists to our government agencies, maintain our relationships with our ally professionals and the construction industry in order to understand the needs of our community." Jeffrey's goals to strengthen the solidarity among AIA members include:
– Restarting Architectural South Magazine a reference for design excellence and inspiration.
– Helping the Louisiana Architects Foundation to prominence by increasing funding.
– Establishing an open portal to all AIA members with blogs, surveys, and chat rooms facilitating camaraderie and references for members.
Jeffrey takes to heart the AIA national Slogan "Design Matters". This has been his philosophy as an architect. Over the past 36 years Jeffrey has energetically worked towards establishing a culture of design at Holly & Smith Architects, which has manifested into over 70 design awards. His professional activities include Past President of AIA New Orleans (2009), prior Editorial Board Member for Architectural South Magazine, and serving on the State of Louisiana Fire Prevention Board of Review for the last four years. As a community leader, Jeffrey has served as a member of the Hammond Historic District and Hammond Downtown Development District and currently serves as Chairman for both Tangipahoa Parish and City of Hammond new master planning efforts.
FEATURED STORIES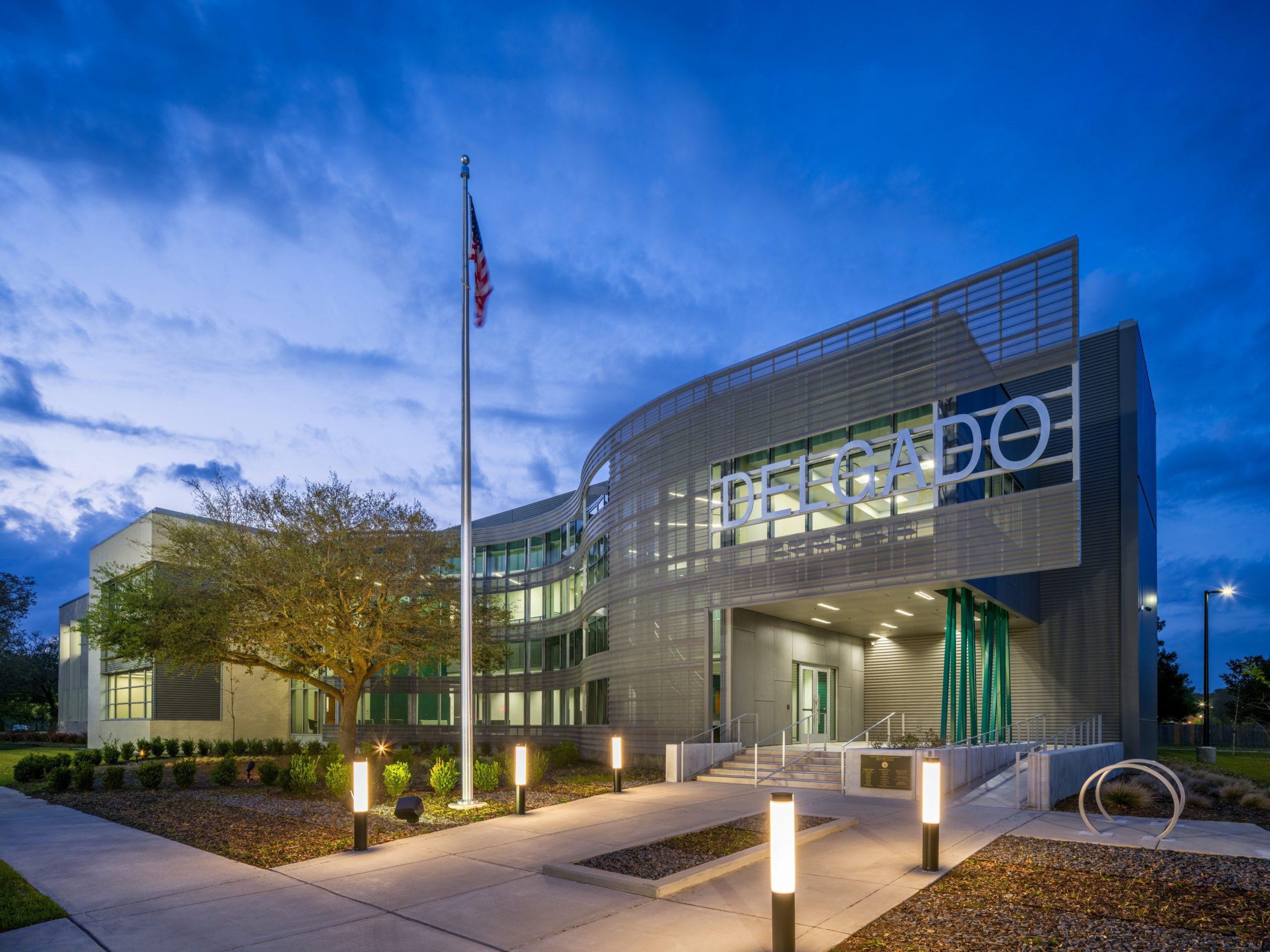 August 3, 2022
On Thursday, July 14th, AIA New Orleans held its annual Design Awards ceremony. Each year their awards program accomplishes three simple yet invaluable goals: celebrate the best of this region's architecture, recognize achievement in a broad range of architectural work,......