Katie Shares Her Childhood Recipe for Pumpkin Bread
We hope you have had a chance to try the recipes we have shared so far the last two weeks, including Mary's Syrian-Lebanese Risbishadia and Ryan's Banana Nut Bread, this week we have another tasty dish to satisfy that sweet tooth.
Another one of our H/S home chef's is putting her baking talents on display and sharing her childhood recipe you can make while you are safe at home.
With many of us still working from home, or our office environments temporarily changed, we know that everyone is managing various adjustments in their lives. This quick recipe is made with many staple ingredients already found at home.
Katie Leleaux, an Emerging Professional at H/S, shares her recipe that was given to Katie's mom by her kindergarten teacher, and she makes it all the time! Katie says it's especially good for Thanksgiving, but she makes it year round… great for breakfast with a cup of coffee.
We will share more over the next few weeks, so be on the lookout for other tasty recipes, including this sweet one below. And don't forget to try out last week's recipe if you haven't already.
Pumpkin Bread
Ingredients:
3 ½ cups sifted flour
1 ½ tsp salt
1 cup Wesson oil
4 eggs
2/3 cup water
2 tsp soda
1 tsp cinnamon
1 tsp nutmeg
2 cups pumpkin (#303 can)
3 cups sugar
1 ½ cups pecans (optional)
2/3 cup raisins (optional)
Sometimes we add mini chocolate chips instead of pecans / raisins
Directions:
Mix all well until smooth.
Fill pans ½ full (use 2 loaf pans).
Bake 1 hour @ 350 degrees
We would love to hear from you if you try this recipe yourself! Enjoy!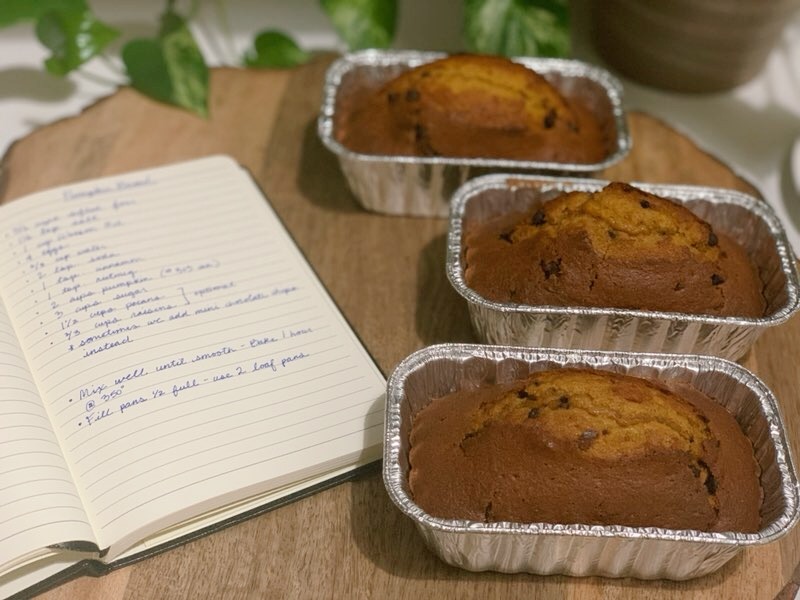 FEATURED STORIES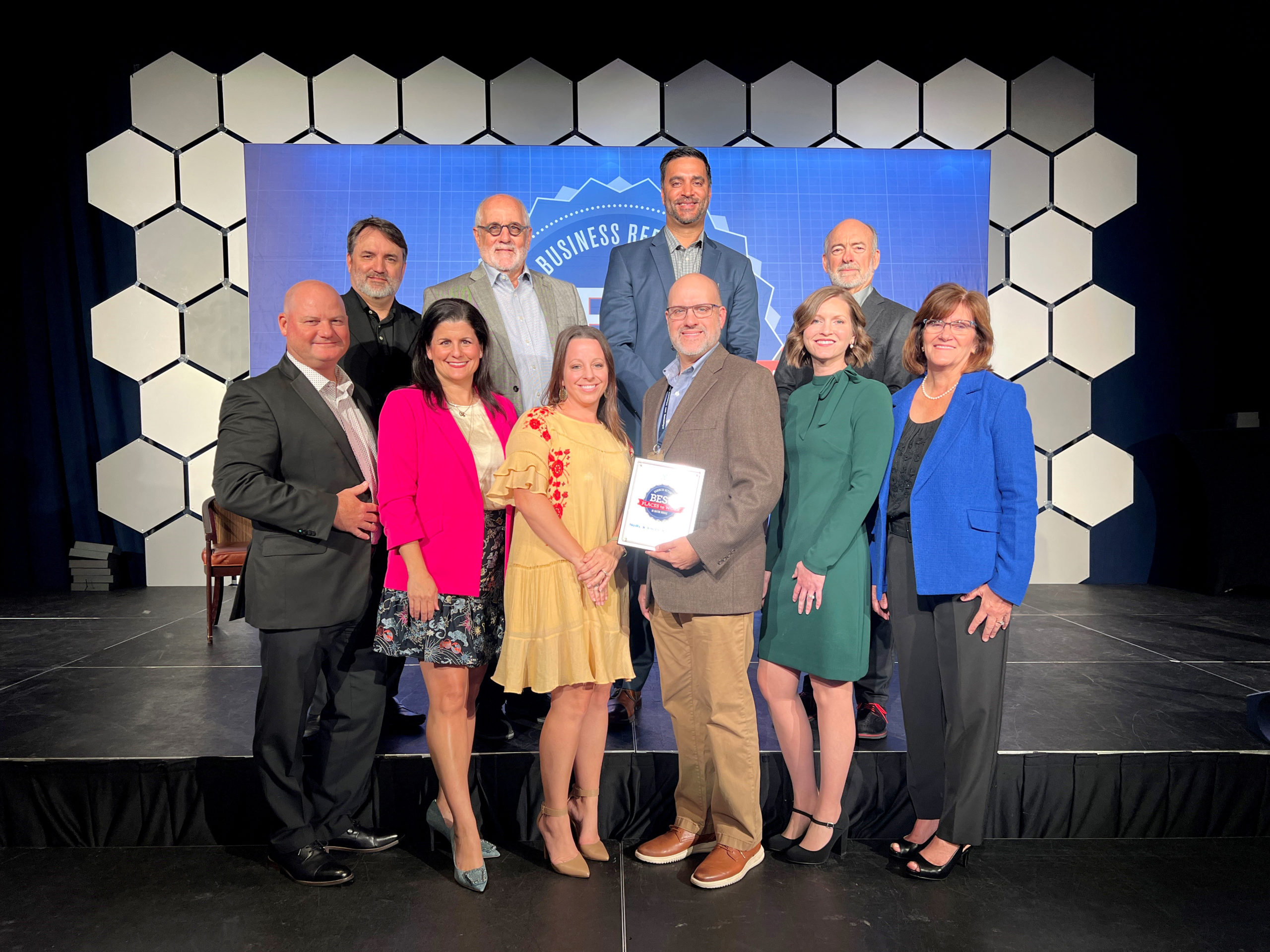 October 3, 2023
Holly & Smith Architects was recently named as one of the 2023 Best Places to Work in Baton Rouge. The awards program is a project of the Greater Baton Rouge Business Report and the Greater Baton Rouge SHRM, an affiliate......