Mary Shares Her Syrian-Lebanese Risbishadia Recipe
We were thrilled to hear many of you tested out Ryan's Banana Nut Bread recipe last week. And this week we have another yummy dish that is sure to please your taste buds.
Another one of our H/S home chefs is sharing her talents and below you can find one of her favorite (and easy) recipes you can make while you are safe at home.
With many of us still working from home, or our office environments temporarily changed, we know that everyone is managing various adjustments in their lives. If you are limiting your trips to the grocery, this recipe should be perfect for you, with only 5 ingredients and bonus…you may already have all of them at home.
Mary Mowad Guiteau, Interior Designer at H/S, shares her mealtime staple she's enjoyed since she was a child. Her family's variation on a traditional Syrian-Lebanese dish can be made with only 5 ingredients (plus seasoning to taste), making it a quick and easy meal to whip up. Mary likes making this in quarantine because she keeps these ingredients on hand, her kids love it, and it stays good in the refrigerator for 4 days, so they can snack on it easily too.
We will share more over the next few weeks, so be on the lookout for several tasty recipes, including this savory one below. And don't forget to try out last week's recipe if you haven't already.
Risbishadia
Ingredients:
1 cup uncooked rice
1/4 package uncooked vermicelli noodles
1 small chicken
3 cups chicken stock / broth
4 tsp butter
Salt
Pepper
Directions:
Boil the chicken.
Debone the chicken, and set the meat aside. Keep the chicken stock (For a shortcut, use a cooked rotisserie chicken).
Break the vermicelli into small pieces. Place vermicelli on a baking sheet with slices of butter on top. In the oven, broil the vermicelli on high until it's golden brown.
Pour 3 cups of the chicken stock in a large pot, add the rice, and bring to a boil. Add the vermicelli. Cover, reduce heat to medium-low, and cook for 15 minutes.
Add the chicken meat. Season with salt and pepper (to taste). Cover and cook on low for 5 minutes.
Makes 10-12 servings
We would love to hear from you if you try this recipe yourself! Enjoy!

FEATURED STORIES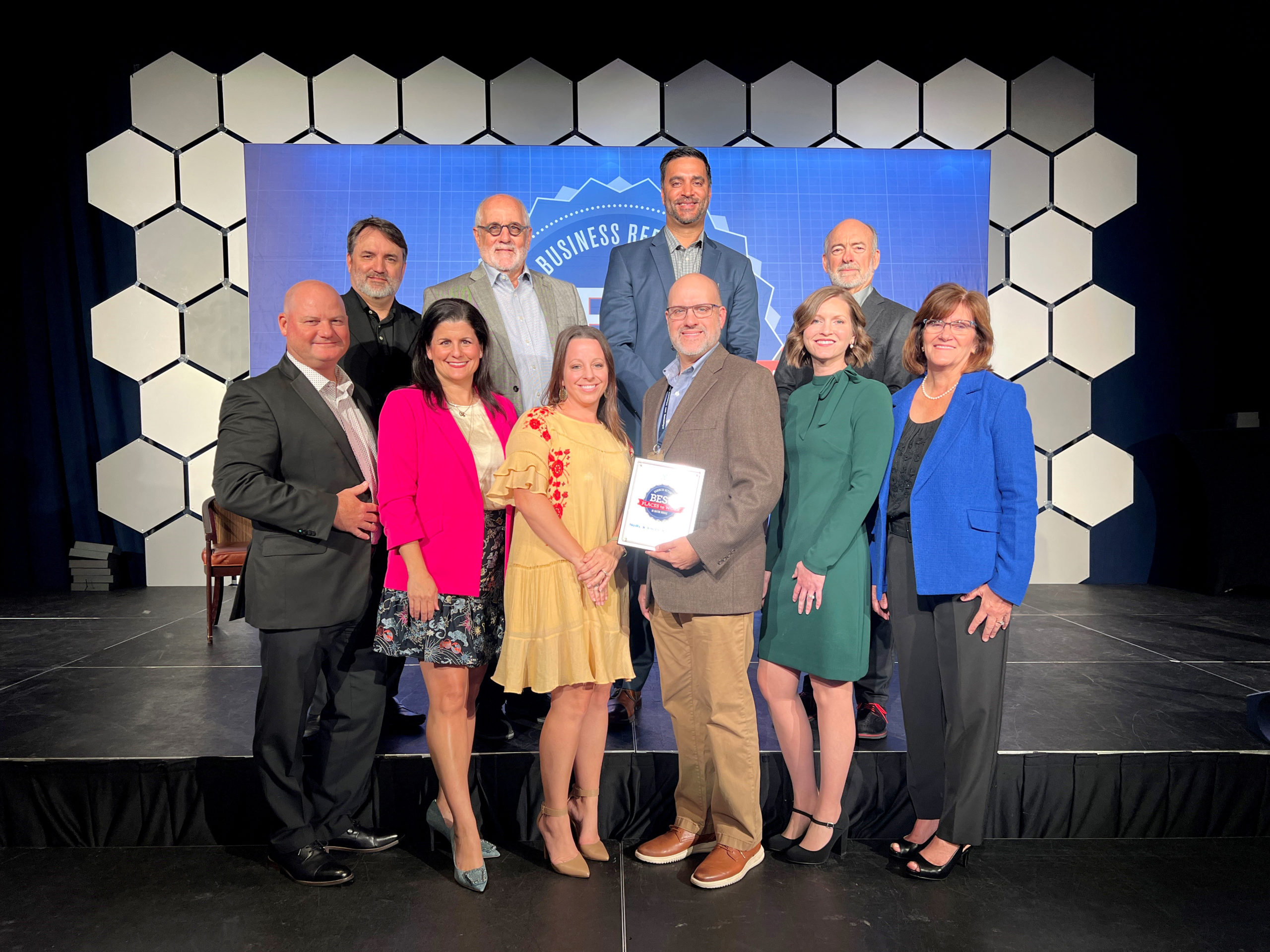 October 3, 2023
Holly & Smith Architects was recently named as one of the 2023 Best Places to Work in Baton Rouge. The awards program is a project of the Greater Baton Rouge Business Report and the Greater Baton Rouge SHRM, an affiliate......