National Guard Readiness Center Achieves LEED-Gold
The Louisiana National Guard's Readiness Center in Franklinton, LA, has been awarded Gold-level certification from the U.S. Green Building Council's Leadership in Energy and Environmental Design (LEED).The project was designed by Holly & Smith Architects of Hammond, LA, with unabridged Architecture of Bay St Louis, MS as the LEED Consultant and Commissioning Agent in partnership with TLC Engineering for Architecture. The Franklinton Readiness Center provides critical support facilities for training, preparedness and disaster resilience and recovery for the Louisiana National Guard.
Integrating technical and living systems, including site considerations such as context, airflow, and sun angles, produces better buildings, improves human performance, and mitigates climate change. LEED includes credits for Sustainable Sites, Water Efficiency, Energy and Atmosphere, Materials and Resources, and Indoor Environmental Quality. These are the building blocks of better structures, features which promote the use of healthy components, and reduce the use of resources to construct and operate buildings.
The 41,000 square foot Readiness Center contains training areas, supply and weapons storage, administration, indoor computerized shooting range, assembly hall, locker room space for up to 115 soldiers, vehicle storage and maintenance, and a backup generator. The facility supports the federal and state missions of the 843rd Horizontal Engineer Company, 205th Engineer Battalion. The project reached a substantial 45% savings in energy costs over a standard building through the design of a high-performance building envelope, a zoned HVAC system, LED lighting and lighting controls. The energy performance target was 1,483 kBtu/square foot/year, representing an estimated annual savings over $34,000. The project also incorporates a 50kW solar photovoltaic array to provide 17% of the energy requirements.
Water conservation prioritizes efficiency, and this building reduces water use by 46% through low-flow fixtures and water-efficient landscaping.A temporary irrigation system will be used for 18 months to help native trees (tulip poplar, wax myrtle, slash pine, live oak and other species) become established before the irrigation is eliminated.
Regional priorities included reducing stormwater quantity and improving stormwater runoff quality though a biological retention pond with native aquatic species including Louisiana iris, pickerelweed, and arrowhead.The site design also restored habitat through re-establishing a native wildflower meadow with multiple species which were hand-collected and hand-sown.
The design process included an Integrated Design Charrette with the design team and National Guard to set priorities for sustainability features and performance targets, aligning them with Federal design standards. The project performance goal was LEED-Silver certification, but the design team delivered LEED-Gold with no additional cost. LEED-Gold certification was awarded in May 2018, allowing the project to track actual performance against planned results, an essential tool to inform building operations.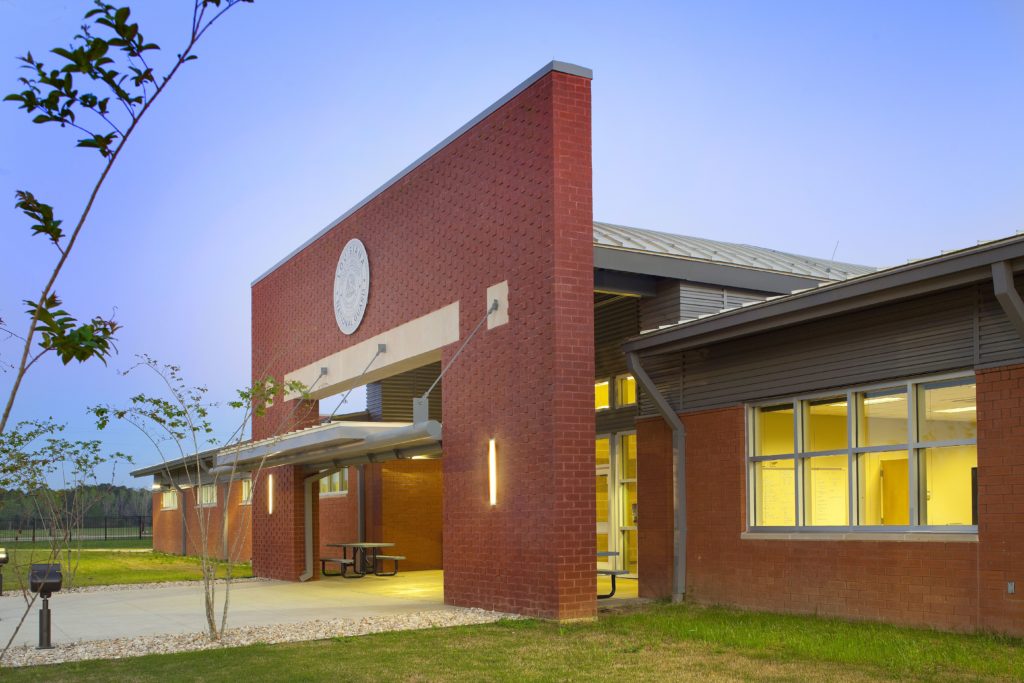 FEATURED STORIES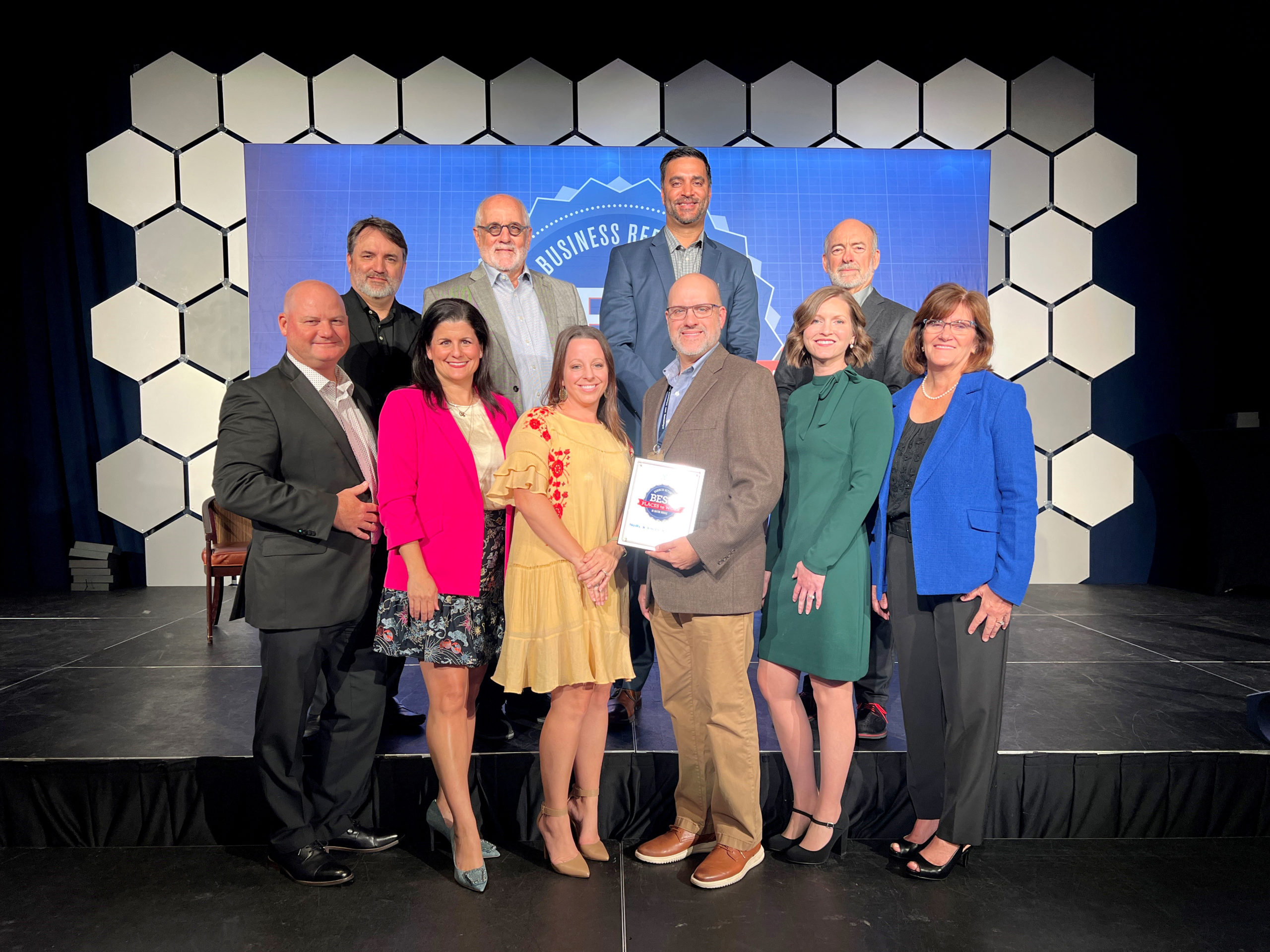 October 3, 2023
Holly & Smith Architects was recently named as one of the 2023 Best Places to Work in Baton Rouge. The awards program is a project of the Greater Baton Rouge Business Report and the Greater Baton Rouge SHRM, an affiliate......