SLU Math Science Upward Bound Program takes sustainability tour of The Pond House
H/S Architects' Principal, Michael Holly, and Emerging Professional, Abi Comeau, gave a sustainability tour of The Pond House at Ten Oaks Farm to high school students from the Southeastern Louisiana University Math Science Upward Bound program.
The Math Science Upward Bound program provides experiential, academic and cultural opportunities for high school students who are interested in pursuing careers in Science, Technology, Engineering and Math (STEM). The Program provides students from backgrounds traditionally underrepresented in STEM with educational opportunities outside of school to explore a variety of STEM topics, as well as reading interventions and early college credits.
Leading the tour of The Pond House was H/S Principal Architect, Michael Holly. Michael has been previously involved with 4 LEED certified projects, as well as numerous projects with sustainable rating systems, such as SpiRiT and Enterprise Green Communities. Additionally, as a firm, H/S Architects is committed to their design work being sustainable, and the entire design office has committed to the AIA 2030 Challenge. H/S is dedicated to educating the public on the importance of living sustainably, and Michael chose The Pond House as the tour site to not only exhibit that living sustainably is realistic, but also that sustainable design can be good design. Michael emphasized, "any building can be sustainable and sustainability is as much a lifestyle as it is a design piece. In the case of the Pond House, it is not just the design, it is equally how you live within the design."
The Pond House at Ten Oaks Farm is a 1,250 square foot, net zero energy retreat located on a 15.5 acre site in Southeast Louisiana. The three-story structure sits over the edge of a pond and overlooks a peninsula of ten oak trees that stretch out into the middle of the pond.
The tour began outside, where students and other participants were able to get oriented relative to north/south direction, view the solar panels, and observe the house from different perspectives. Once inside, the tour continued with a review of the 1st, 2nd and 3rd floor layout and a discussion of the orientation of the building to the site.
The Pond House achieves net zero energy capability through active systems employing a high efficiency heating and cooling system, solar energy, spray foam insulation for a tight building envelope, energy star equipment, and LED lighting throughout. Along with utilizing active systems, the Pond House also features passive strategies to achieve a sustainable design through operable windows for cross ventilation, north-south building orientation, natural day lighting, shading strategies, reclaiming materials, landscaping designed for solar and wind changes through the seasons, and managing rainwater onsite. Since its completion, The Pond House has been generating instead of consuming energy.
After the conclusion of the tour, H/S Intern Architect, Abi Comeau presented some of the programs and tools used in an architectural firm to design and build sustainably. As Abi believes "building sustainably is a responsibility that architects are challenged with, and it is something that is of the utmost importance to anyone who occupies and experiences the building", she introduced the group to programs such as Autodesk's Revit, Energy Star's Portfolio Manager, and the AIA 2030 Challenge's 2030 Pallet. Throughout the tour and presentation, the students had many questions relating to sustainable design, such as how some of the building systems function, including the solar panels & HVAC system, how the house to is able to meet net-zero energy, and about the architect's path to licensure.
In addition to the students, Math Science Upward Bound staff members Wendy Conarro (Assistant Director), Donnetta Flowers (Outreach Specialist), Kayleigh Gregoire (STEM Assistant), and Lily Tanner (STEM Assistant), as well as Dr. Ephraim Massawe (Southeastern Louisiana University Faculty and STEM Mentor for Sustainability) and Mr. Toby Carmack (Hammond High School Teacher and STEM Mentor for Engineering) participated in the tour and presentation.
Ms. Conarro explained that the high school students who attended this field trip were either taking a sustainability and/or an engineering/design project-based learning class with Math Science Upward Bound program. She stated that "this tour was an excellent opportunity for them to see some of the principles, technology and tools they have been working with actually applied in real life."
This was the first year Math Science Upward Bound offered a sustainability project-based class for their students, replacing the environmental science class. Ms. Conarro plans to continue using sustainability as a vehicle for students to apply STEM in their daily lives to improve their lives, communities and environments.
Michael and Abi both agreed they felt the students enjoyed being exposed to some of the ways in which professionals are dealing with issues of sustainability. The Pond House not only addresses issues of sustainability, but also what it means to live sustainably. They hope the tour will have a lasting impression on these STEM focused individuals, and that the Pond House exposed them to the capabilities and possibilities of what sustainable design is in the real world and what it means to use sustainable principles.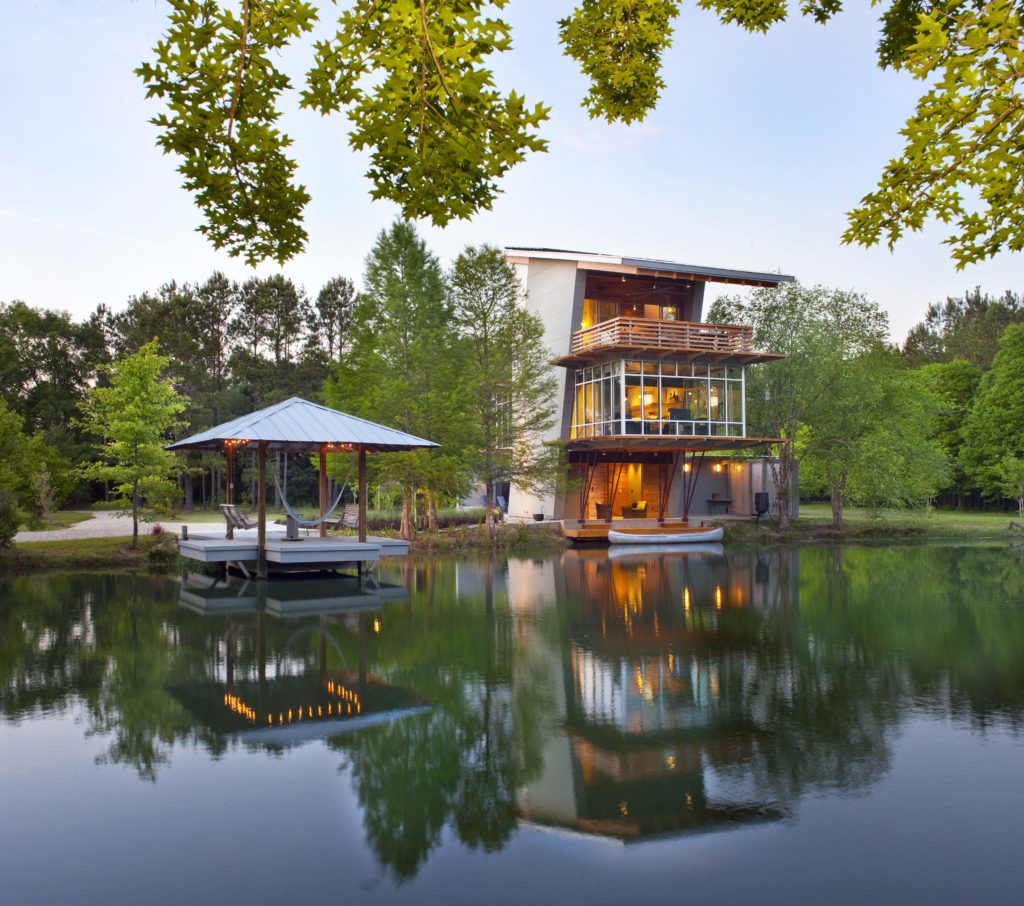 FEATURED STORIES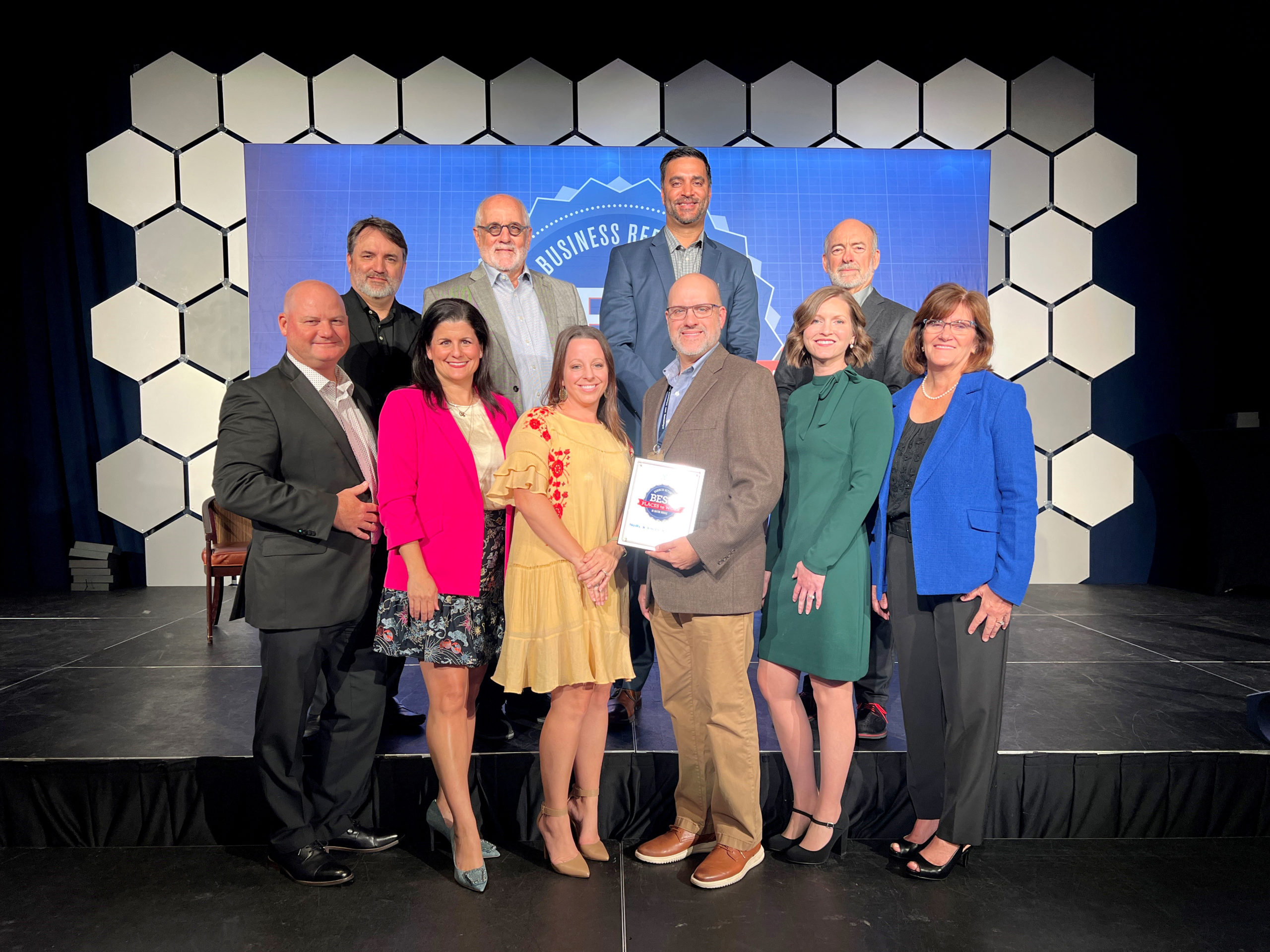 October 3, 2023
Holly & Smith Architects was recently named as one of the 2023 Best Places to Work in Baton Rouge. The awards program is a project of the Greater Baton Rouge Business Report and the Greater Baton Rouge SHRM, an affiliate......