St. Michael Special School, NTCC Livingston, and Bayou Blue House each win at the AIA Baton Rouge Rose Awards
On Thursday, November 5th, AIA Baton Rouge held its annual Rose Awards Gala, a competition recognizing and awarding outstanding design projects in various categories. While this year's ceremony looked a little different going virtual, H/S celebrated from our very own conference room. The H/S team was thrilled to receive the Gold Rose Award for St. Michael Special School, the Silver Rose Award for Northshore Technical Community College – Livingston Campus, and a Rose Award for Bayou Blue Retreat House.
Congratulations to our incredible team and especially to all who worked on these projects!

Some of the Jury Comments can be found below.
St. Michael Special School – Gold Rose Award
"The restoration part was done very successfully, especially the addition of the chapel on the other side. It was very modern but very tasteful. I just thought this was very elevated, and I really appreciate this project."
Northshore Technical Community College, Livingston Campus – Silver Rose Award
"I really love the exterior detailing of this project. I thought it was very well executed. The uses are so separate but yet at the same time, cohesively held together. This has a theme they have established for the whole project. They have taken that throughout the whole thing. To get your head, as a designer, around that purpose to be able to do all that variety in one facility was pretty tricky."
Blue Bayou Retreat House – Rose Award
"There is something about the proportions, the textures, and the general feeling.There is a lot of attention to detail. If you look at each of these elements kind of separately, it is very well done."
Take a tour of all the winning projects here.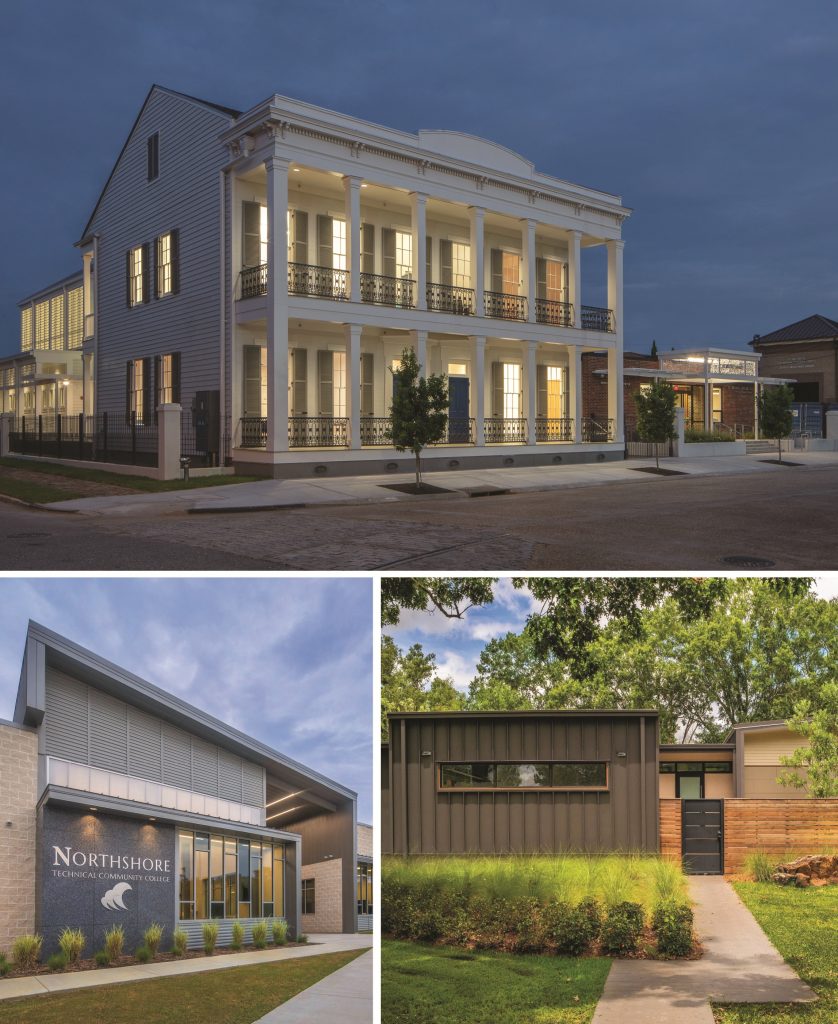 FEATURED STORIES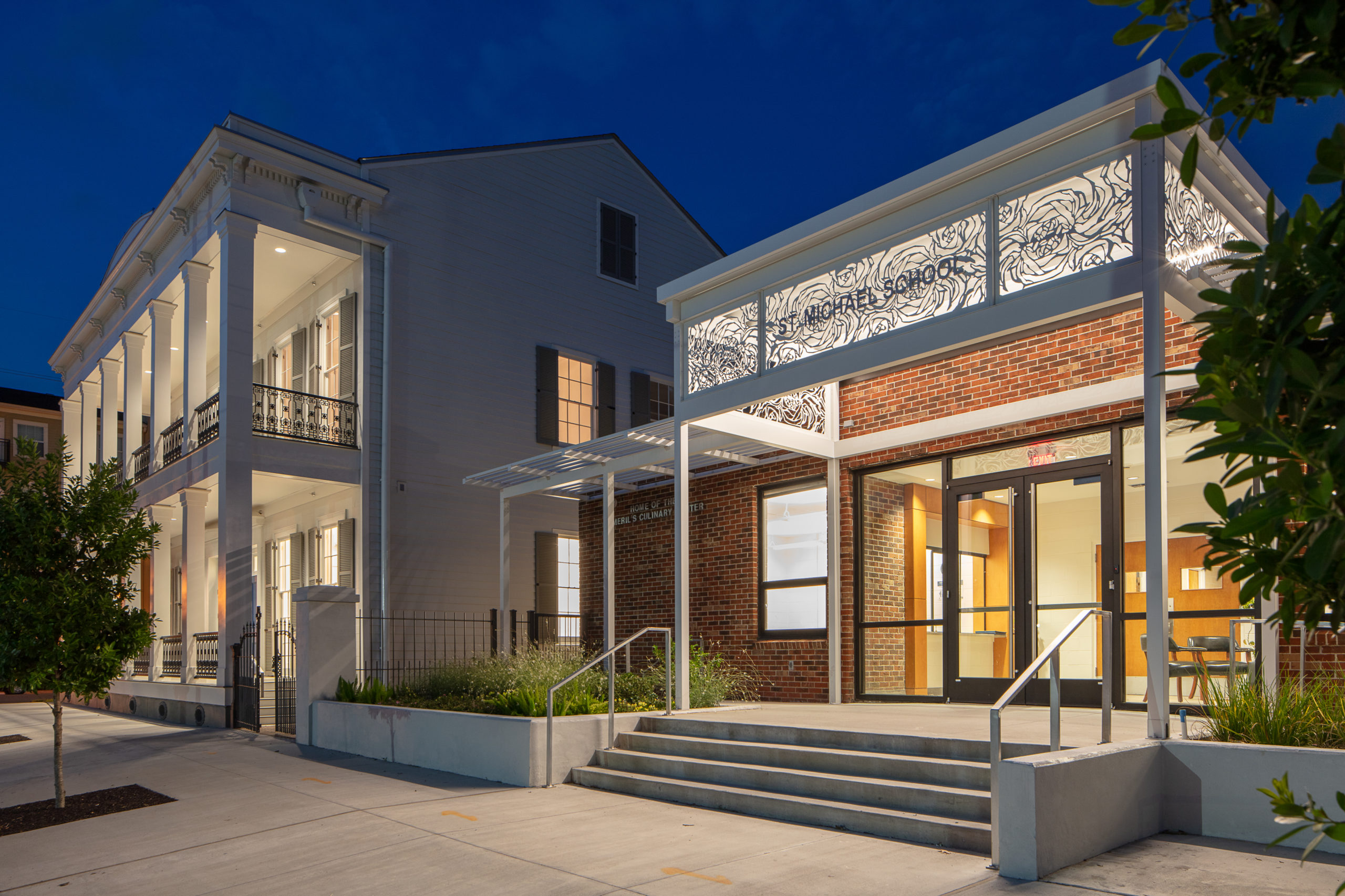 November 12, 2020
  On Thursday, November 5th, AIA New Orleans held its annual Design Awards ceremony. Each year their awards program accomplishes three simple, yet invaluable, goals: celebrate the best of this region's architecture, recognize achievement in a broad range of architectural......