Students from Upward Bound program take sustainability tour of The Pond House
For a second year, H/S Architects' Principal, Michael Holly, and Emerging Professional, Abigail Comeau, gave a sustainability tour of The Pond House at Ten Oaks Farm to high school students from the Southeastern Louisiana University Math Science Upward Bound program.
The Math Science Upward Bound program provides experiential, academic and cultural opportunities for high school students who are interested in pursuing careers in Science, Technology, Engineering, and Math (STEM). The high school students touring the Pond House were taking project-based classes on Sustainability and Engineering Design.
Leading the tour of The Pond House was H/S Principal Architect, Michael Holly. Michael has been previously involved with 4 LEED certified projects, as well as numerous projects with sustainable rating systems, such as SpiRiT and Enterprise Green Communities.
The students were given a tour of the property and a walk-through of the interior of the house. The Pond House is a 1,250 square foot retreat in Southeast Louisiana that achieves net zero energy through active and passive systems including a geothermal heat exchange system, a solar panel system, Energy Star appliances, LED lighting, operable windows for cross ventilation, a north-south building orientation, natural day lighting, and through managing rainwater onsite.
Afterwards, Abigail Comeau, an Emerging Professional at H/S architects, gave a presentation that covered the sustainable features of the Pond House, where the students learned about what it means for a building to be net-zero energy. The students were also introduced to computer programs, including Autodesk Revit, in which the program's capabilities of 3D modeling and energy analysis were demonstrated.Many of the students in the program have never visited a net-zero energy building. Abi says, "this tour gives the students an up-close look at the systems in a net-zero energy building and shows them an example of what a contemporary, sustainable home looks like".
During the tour and presentation, students asked questions about the sustainable features of the Pond House, including whether the house is off the grid, to which Michael Holly responded that while they are producing energy on-site, the house is tied into the energy grid. Meaning, any power that is not used by the home is given back to the energy provider as a credit.
In addition to the students, Math Science Upward Bound staff members Wendy Conarro (Assistant Director), Donnetta Flowers (Outreach Specialist), Kayleigh Gregoire (STEM Assistant), and Lily Tanner (STEM Assistant), as well as Dr. Ephraim Massawe (Southeastern Louisiana University Faculty OSHE Program and STEM Mentor for Sustainability) assisted by SLU Biology student Lily Tanner and Mr. Toby Carmack (Hammond High School Science Teacher and STEM Mentor for Engineering) assisted by SLU Industrial and Engineering Technology student Tiffany Lewis, all participated in the tour and presentation.
This was the second year the Upward Bound Program has toured the Pond House, and Ms. Conarro said, "we wanted students to see how the tools and concepts from their classes are used in the real world. The Pond House was a perfect site to visit."
The students in the program aspire to pursue college and a career in a STEM related field. Since there are not many examples of net-zero energy homes in Louisiana, this tour provides a unique opportunity for the students to see how a net-zero energy home operates and what it truly means to live sustainably. Michael believes, "it is important for the next generation to embrace the belief that energy efficiency can be attained within an environment that provides mental and physical inspiration."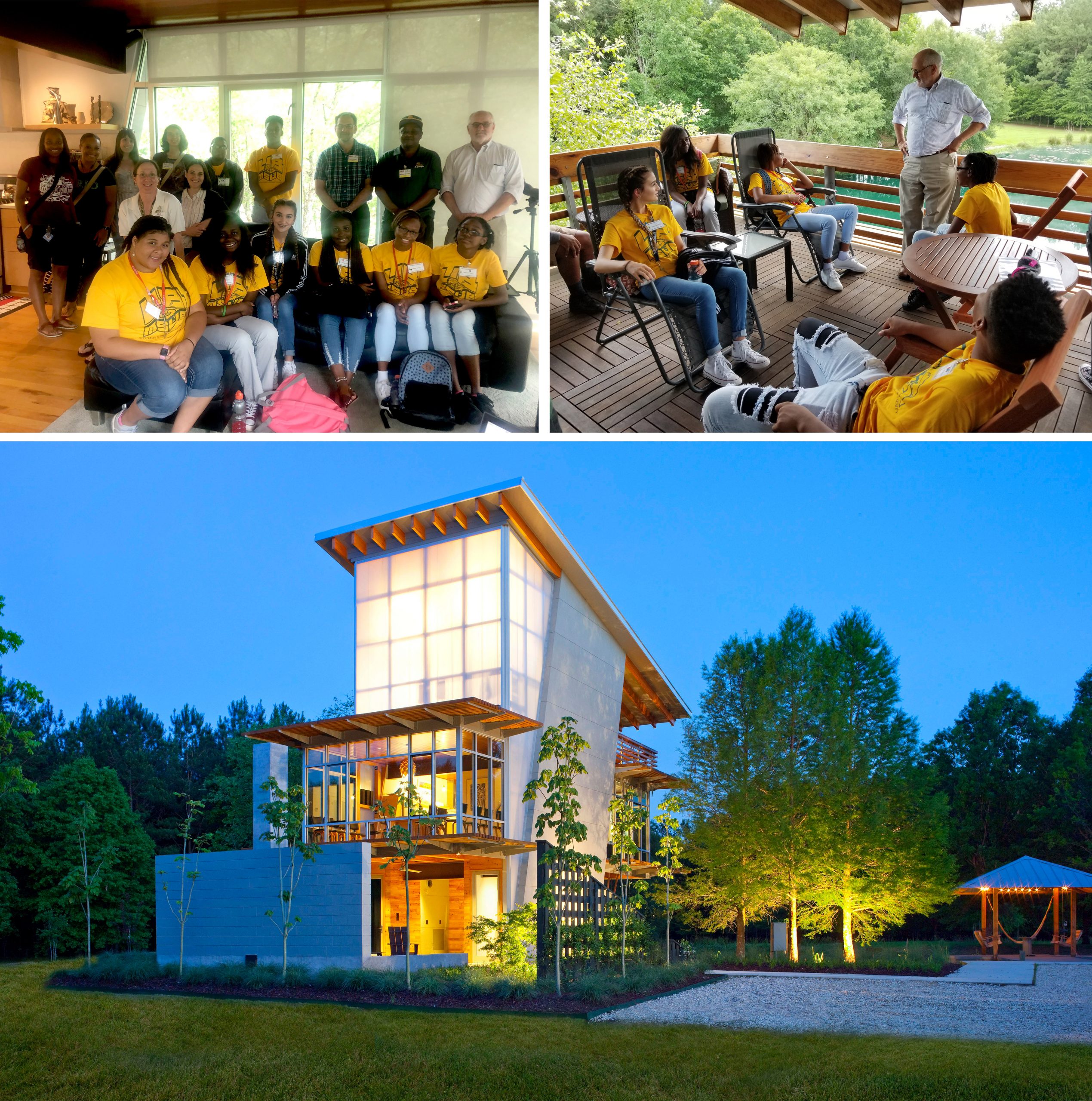 FEATURED STORIES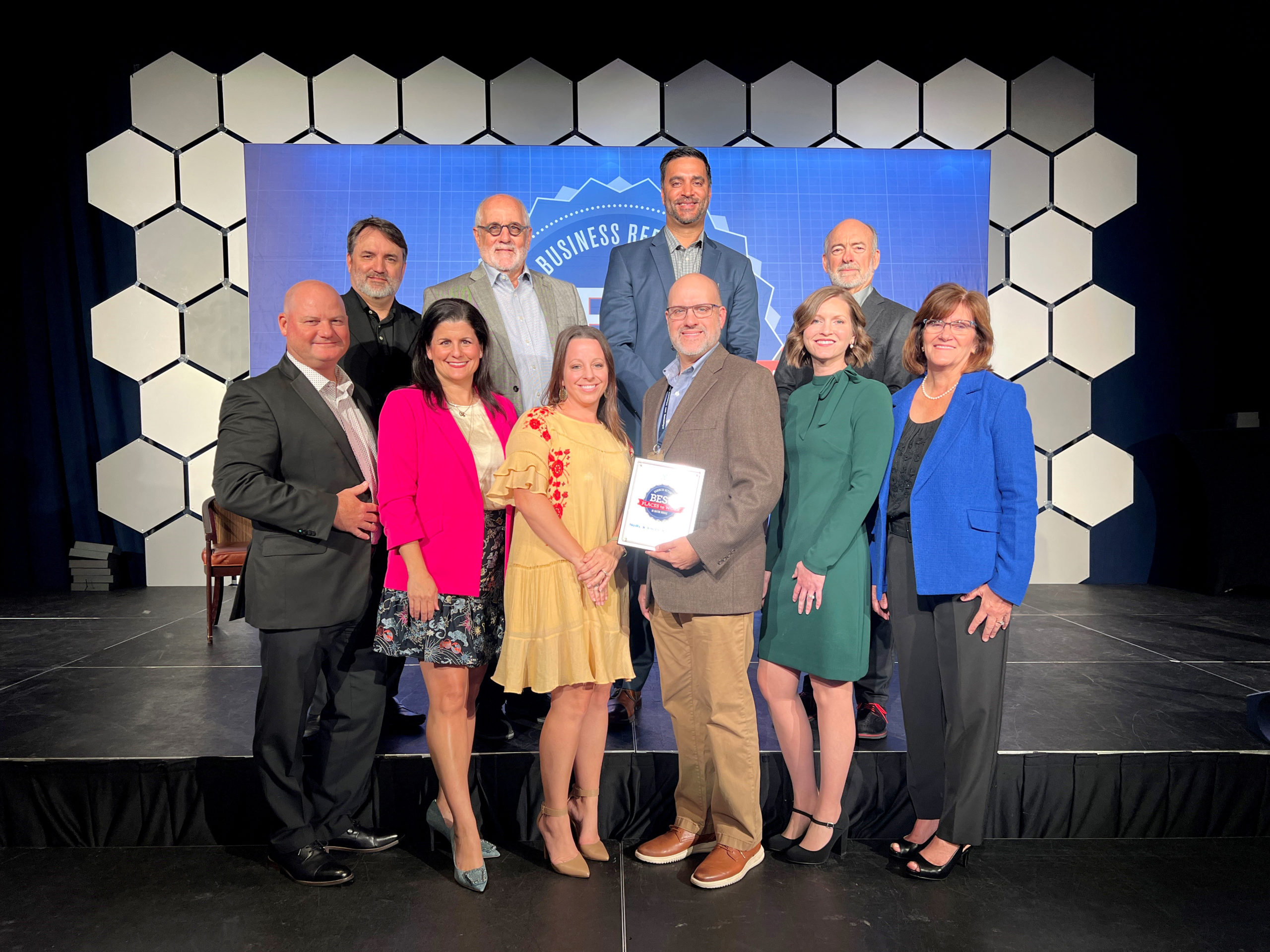 October 3, 2023
Holly & Smith Architects was recently named as one of the 2023 Best Places to Work in Baton Rouge. The awards program is a project of the Greater Baton Rouge Business Report and the Greater Baton Rouge SHRM, an affiliate......