Tangipahoa Parish Library Headquarters receives AIA Baton Rouge Rose Award
On Friday, July 26th, the AIA Baton Rouge held its annual Rose Awards Gala at the Louisiana State Museum. Several members of the H/S team were there to accept a Rose Award recognizing the design of the Tangipahoa Parish Library Headquarters in Amite, La.
The following are the jury comments:
"This 19,000 SF Library Headquarters in Tangipahoa navigates a narrow site with distinctly different fronts – one toward downtown and one toward the adjacent single family neighborhood. The linear, telescoping form of the building mediated the site and generated a variety of spaces-including an upstairs open porch overlooking the entry—all with ample, but well controlled natural light. The children's area was a particular standout on the interior, with a tree sculpture that is so cleverly stylized that it avoids all cliche. A limited palette of materials was employed in interesting ways— the texture of the brick, the graphic quality of the charcoal sheet metal. This building will age well and engender pride in its community for years to come".
The jury was chaired by Rick Archer, FAIA, LEED AP who is a founding principal of Overland Partners | Architects in San Antonio, Texas. He was joined
by Jim Poteet of Poteet Architects and Lewis McNeel of Lake Flato Architects.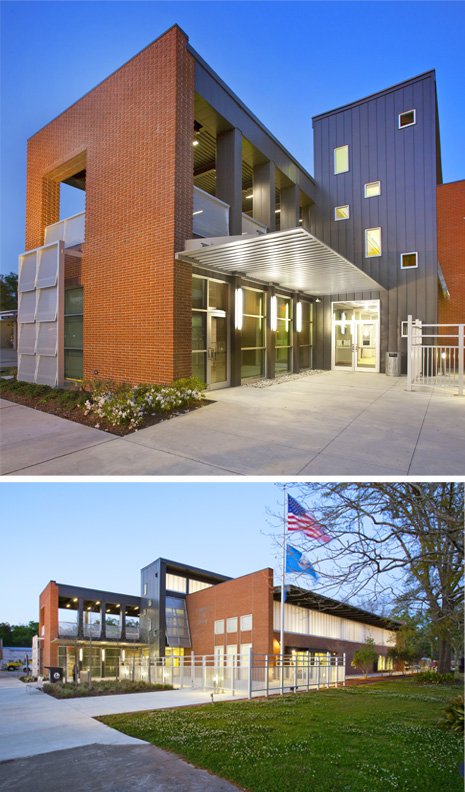 FEATURED STORIES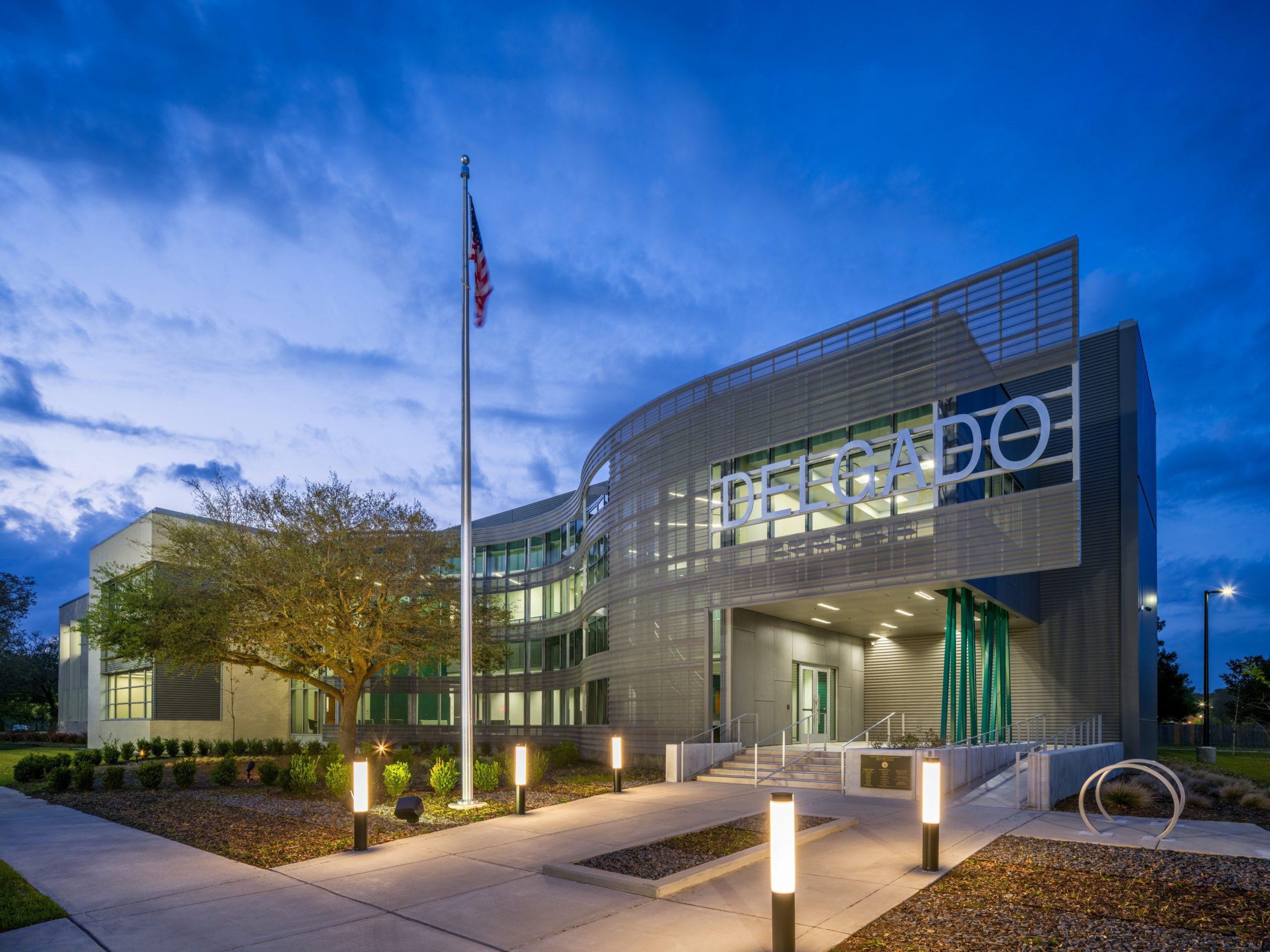 August 3, 2022
On Thursday, July 14th, AIA New Orleans held its annual Design Awards ceremony. Each year their awards program accomplishes three simple yet invaluable goals: celebrate the best of this region's architecture, recognize achievement in a broad range of architectural work,......