The Moon at 631 Desire Street and Reily Foods Co. Tenant Build-Out win a combined four AIA Baton Rouge Rose Awards
On Friday, July 28th, the AIA Baton Rouge held its annual Rose Awards Gala, a competition recognizing and awarding outstanding design projects in various categories. Several members of the H/S team were there to accept the Gold Rose Award, USGBC Sustainability Award, and the Member's Choice Award recognizing the design of the Moon at 631 Desire St., as well as the Silver Rose Award recognizing the design of the Reily Foods Co. Tenant Build-Out. Congratulations to everyone who worked on these projects ……great job!

JUDGES COMMENTS
The Moon at 631 Desire St. was entered into the Renovation / Addition Category
– The jury was completely delighted with this ingenious reuse of a 1946 Quonset Hut – who knew it was historic?! It was wonderful to see how a creative design team might celebrate this as an industrial artifact. We were quite impressed at how this seemingly "disposable" form of architecture became a more permanent element on the streetscape.
– As we dug into the submission we came to appreciate both the passion and the technical chops needed for this restoration and adaptive reuse. We were impressed at how subtraction/eroding the building effectively added the outdoor patio space.
– The interior expression of the curve and the ribs in the interior 2-story spaces was quite strong. We appreciated seeing the interior combination of the industrial materials such as the corrugated metal and the warm interior finishes.
Reily Foods Co. Tenant Build-Out was entered into the Interior Architecture Category
– This tenant build-out for a food company first jumped out for its floor plan, as the most employee-centric solution we saw. This is a great plan with a clearly organized diagram. It is not organized with perimeter offices, but rather opens perimeters with views for all. The design creates many shared collaboration spaces and place for informal gatherings.
– Throughout, space dividers act as a product billboards, telling the company's story. The use of color and the food posters orients users in the space while it joyfully promotes the client's products.
– Importantly, every space allows for natural daylighting far into an existing deep office space.
FEATURED STORIES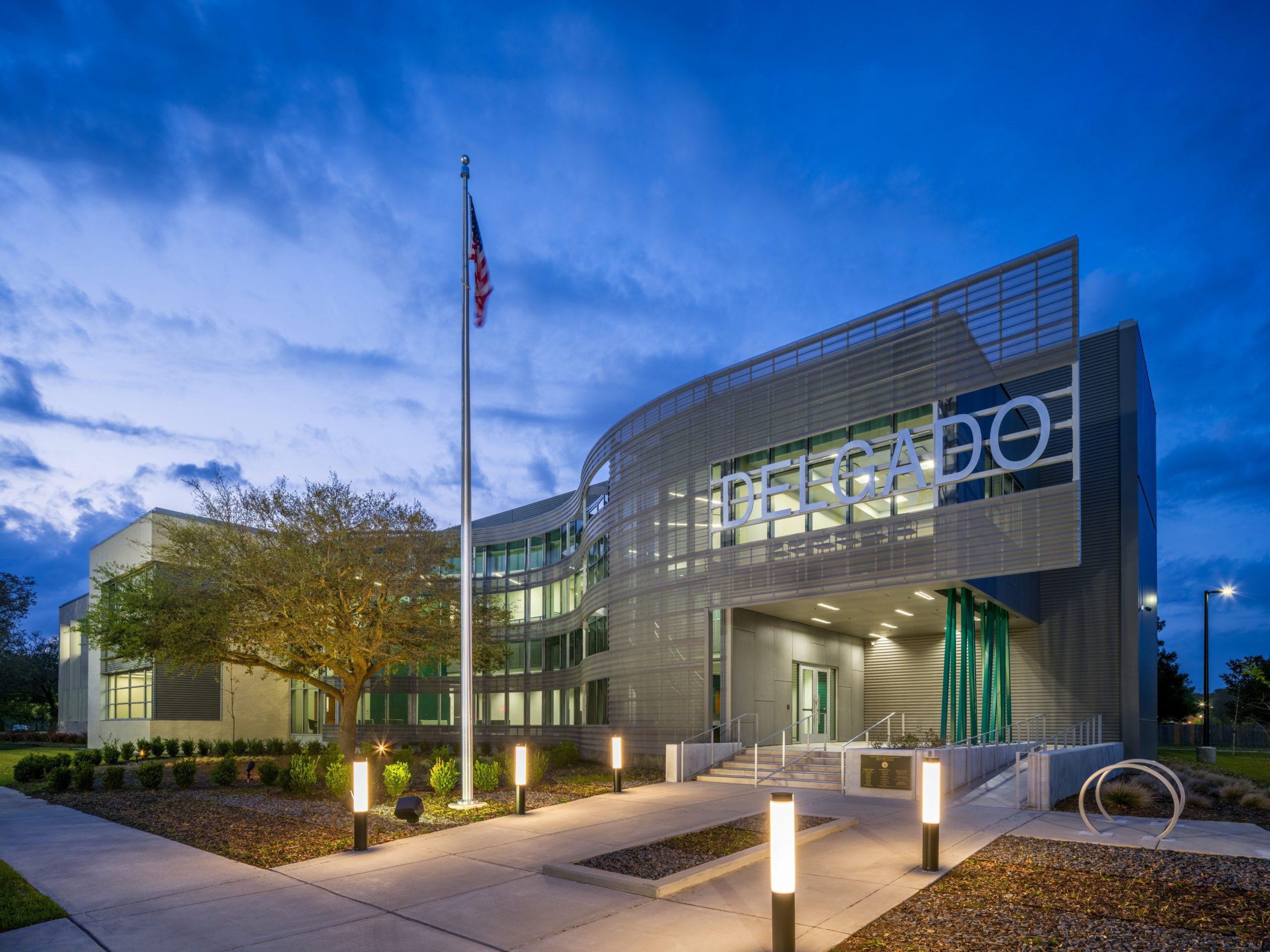 August 3, 2022
On Thursday, July 14th, AIA New Orleans held its annual Design Awards ceremony. Each year their awards program accomplishes three simple yet invaluable goals: celebrate the best of this region's architecture, recognize achievement in a broad range of architectural work,......