The Village De Jardin Senior Housing project receives a Regional Design Award
Holly and Smith Architects' recently completed project, The Village de Jardin Senior Housing Development, has received regional recognition from the AIA Gulf States Region Design Awards program. This is the first H/S project to receive regional recognition.
On June 21, 2013, Architects from the Gulf States Region of the American Institute of Architects gathered in Denver to celebrate the 2013 Honor Awards program. Renowned members of the Charleston, SC jury noted that architects practicing in the Gulf States have similar sensibilities about culture and place which they see as exciting and challenging opportunities to explore that culture and sense of place. "Dignity in social housing," "seductive corporate image," and "design elements that transcend a certain period of time with the timelessness and nobleness of the whole" were some of the common themes running through the jury comments when discussing the merits of these design projects. This Honors program identifies built works of distinction, and sixteen projects were recognized as exemplary design solutions.
An accomplished group of design professionals from the Charleston area of South Carolina juried the projects. Belinda Stewart, AIA, of Eupora, MS acted as Program Chair. The jury members were Ray Huff (Huff + Gooden Architects, LLC); Thompson Penney, FAIA (LS3P and former President of the American Institute of Architects); Ms. Whitney Powers (Studio A Architecture); Jim Thomas (Thomas & Denzinger Architects / Jim Thomas Studio); and Jay White (liollio architecture).
Together, they awarded sixteen projects from the 120 submittals from architects in Alabama, Arkansas, Louisiana, Mississippi, and Tennessee.
The Village de Jardin received a Merit Award.
The following were the Jury's Comments:
The single family cottages are the strongest part of this development resulting in wonderfully scaled units with the porch elements providing both identity and a contextual connection to place.
With the wonderful porches, nicely detailed sun screens, and vibrant colors, the cottages create homes with life and energy.
Overall, the architects are to be credited with bringing a level of dignity and identification to this often neglected building type – social housing.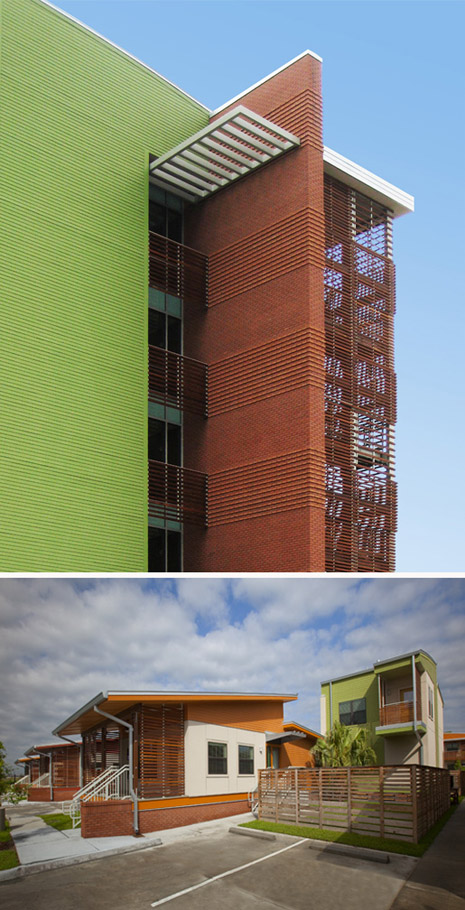 FEATURED STORIES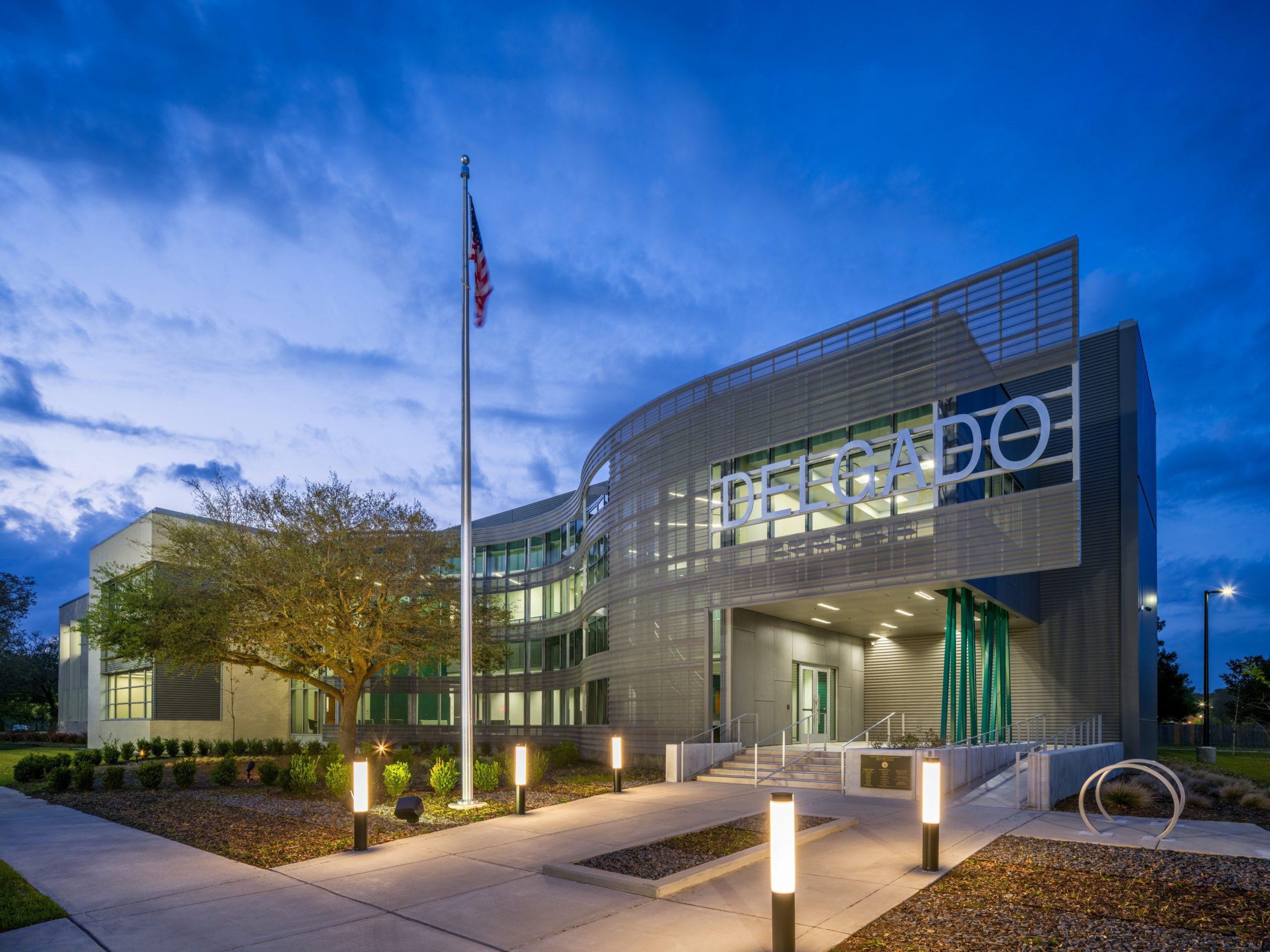 August 3, 2022
On Thursday, July 14th, AIA New Orleans held its annual Design Awards ceremony. Each year their awards program accomplishes three simple yet invaluable goals: celebrate the best of this region's architecture, recognize achievement in a broad range of architectural work,......