Three H/S projects win Interior Design Excellence Awards
Three H/S projects were recognized at the International Interior Design Association (IIDA) Delta Regional Chapter's annual awards gala, which was held in New Orleans on August 22. The Delta Regional Chapter consists of the states of Louisiana, Arkansas and Mississippi.
Judges' comments:
"Great use of color accent on a neutral palette – which is a strong execution of one of the design goals – relating back to the color spectrum (art + science)."
"Great use of color to signify spaces. Materials and finishes used brought life back to the building. Creative wayfinding techniques."
Judges' comments:
"Seamless transitions of materials and lighting. Creative and thoughtful acknowledgement to use of all space. Beautiful integration to the relationship of the interior design to the outdoor setting."
"Beautiful Space. Floor plan is simple and not over done. Very open and beautiful natural light enters so many of the spaces. Materials and color pallet works really well with the overall aesthetic of the residence."
Judges' comments:
"Great use of the school color as accents without being overwhelming or overpowering. Wood tones warm up the spaces nicely."
"Great use of terrazzo floor patterns, not overdone, and spark enough interest without being overbearing."
FEATURED STORIES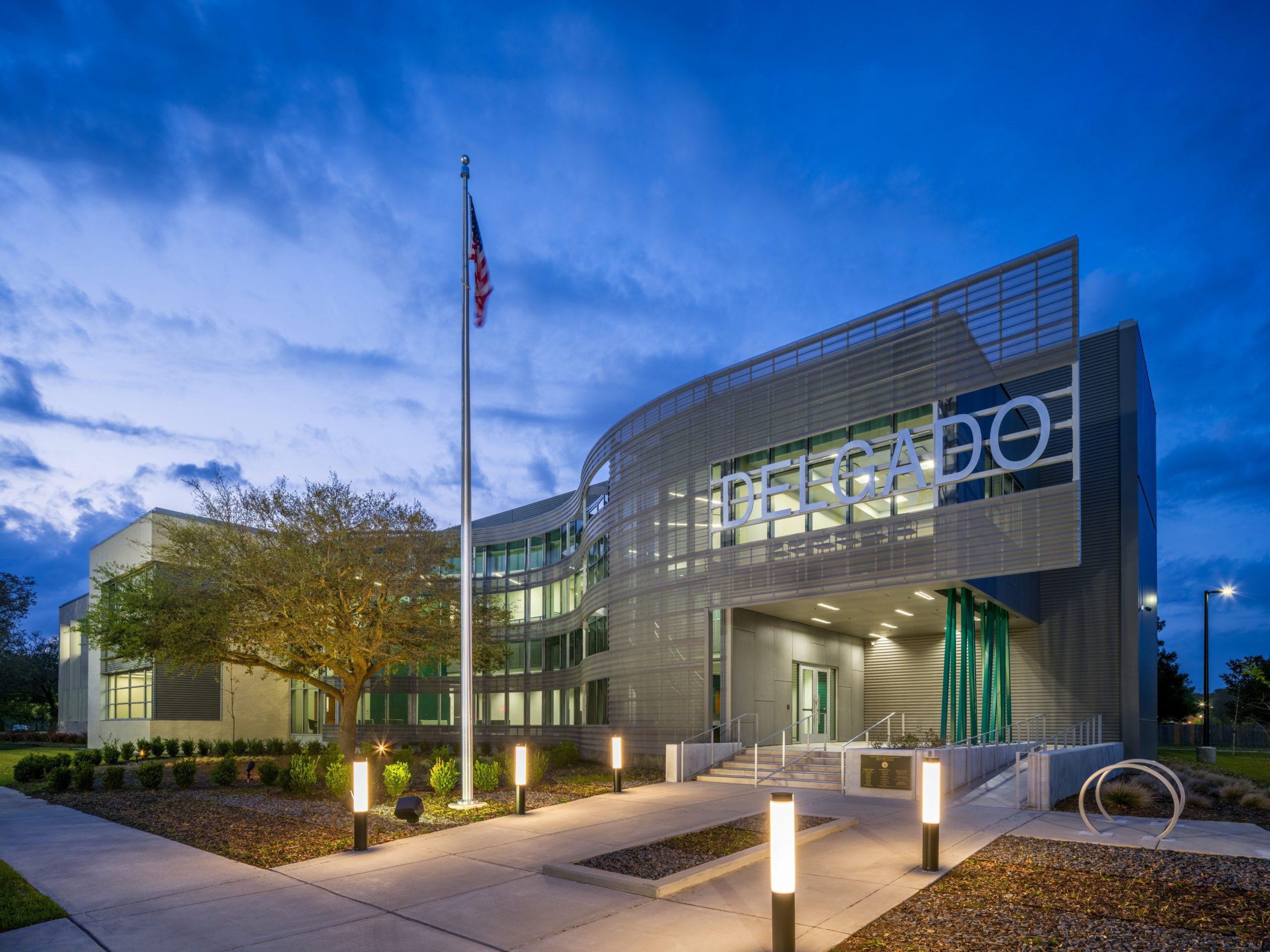 August 3, 2022
On Thursday, July 14th, AIA New Orleans held its annual Design Awards ceremony. Each year their awards program accomplishes three simple yet invaluable goals: celebrate the best of this region's architecture, recognize achievement in a broad range of architectural work,......