Two H/S projects win AIA Baton Rouge Chapter Design Awards
On Friday, July 27, 2012, the AIA Baton Rouge chapter held its annual Rose Awards Gala at the Old Governor's Mansion in downtown Baton Rouge. Hundreds of guests attended and over 50 projects were entered in the awards program. The prestigious jury was comprised of three members from local and distant parts of the country. The jury was chaired by Wayne Troyer who is principal of studio WTA , a New Orleans based architectural firm that maintains a focus on the use of innovative materials, attention to detail, and regional design sensitivity. The other two jurors were Dan Maginn, AIA, Principal with el dorado inc , an architecture firm in Kansas City, Missouri and Randy Brown, founder of Randy Brown Architects in Omaha, Nebraska.
Two projects by Holly and Smith Architects received recognition; The new senior housing community, Village de Jardin in New Orleans East and the Renovations and Additions to the Kinesiology and Health Studies Building at Southeastern Louisiana University in Hammond, La. The Village de Jardin project received the merit level "Rose Award" and the "Members Choice" award which is given to the one project which is voted majority favorite by the AIA Baton Rouge Members. The jury gave the Kinesiology and Health Studies Building at Southeastern Louisiana University the highest level award for design excellence; the "Gold Rose Award"
Jury comments:
Village de Jardin Senior Housing:
In the past, Senior Housing projects have typically been designed with an institutional expression that is barren and soulless. Those characteristics are nowhere to be found in this submission of 224 living units on an 11 acre site for a subsidized senior housing community. Utilizing bold forms and a varied expression of program, this project was immediately identified by the jury as a fresh take on this building type while expanding the dialogue about affordable design and the importance of establishing a sense of community. Expressive use of vernacular elements provides a contextual reference about place while contributing to a sense of serenity through familiar forms and varied types of public spaces.
Kinesiology and Health Studies Building, Southeastern Louisiana University:
This project is a complete transformation of a 1970's era educational building. The jury loved the playfulness of the forms, the successful framing of particular architectural forms, and the sensitivity of the massing. The detailing of the connecting tissue is particularly successful with an elegant shift and varied materials that provide a sense of entry. The covered breezeway and bridge are clever ways to expand the program creating an outdoor room and plaza that connect the existing to new. Wonderful architectural moments and details.
FEATURED STORIES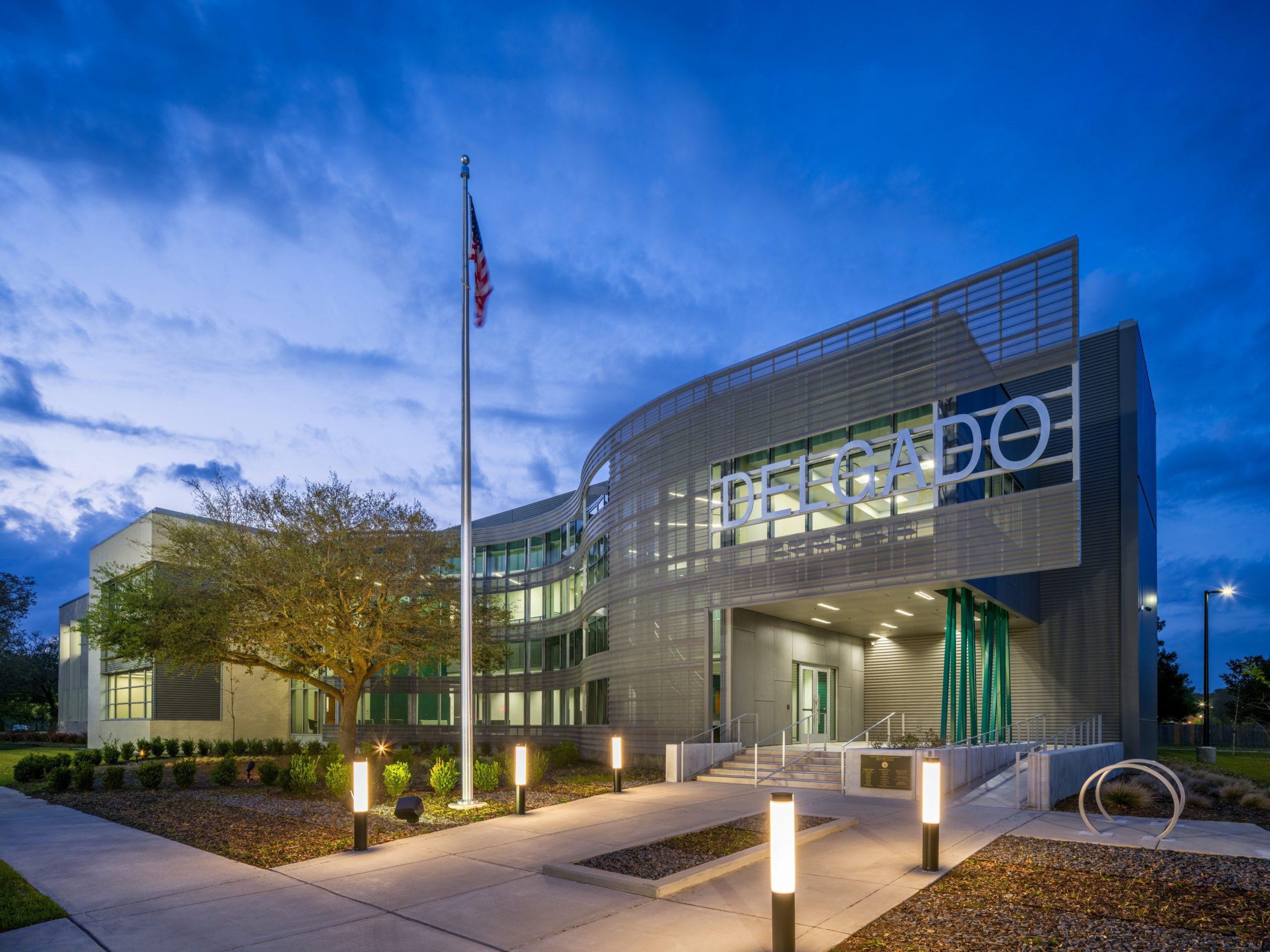 August 3, 2022
On Thursday, July 14th, AIA New Orleans held its annual Design Awards ceremony. Each year their awards program accomplishes three simple yet invaluable goals: celebrate the best of this region's architecture, recognize achievement in a broad range of architectural work,......